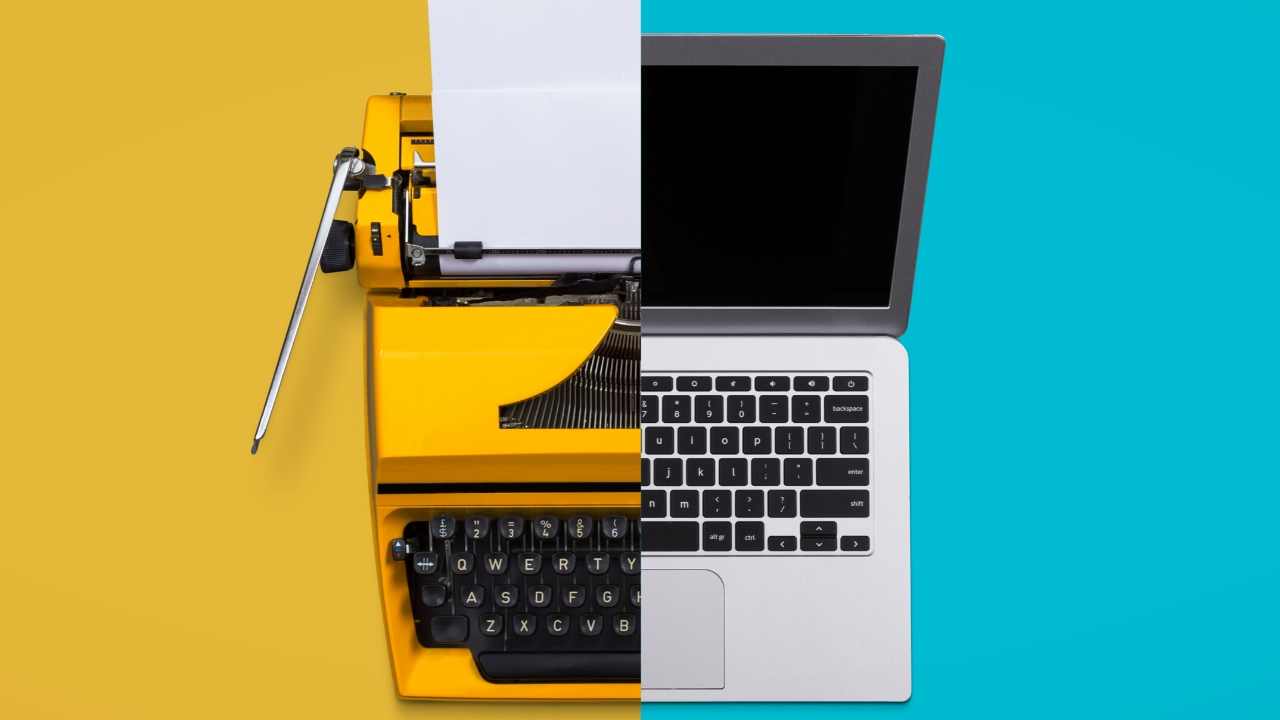 Yes, it's possible everyone knows exactly how many times you've listened to the same sad song on a loop since you broke up with your ex. (Oleg Magni/Unsplash/)
In our modern age, you can't be too careful when it comes to protecting your privacy online. That means knowing exactly what you're sharing on the web, and with whom.
Even if you think you know what you've put out there and what you haven't, it's important to check once in a while. You might be posting out personal information without even realizing it.
And this information takes all sorts of forms—not just your idle thoughts on Twitter and Facebook, but also your Spotify playlists, YouTube uploads, fitness data, and more.
Your music playlists
Sharing a public playlist isn't quite the same as handing over your online banking details, but you may not want everyone knowing your fondness for bubblegum pop or death metal.
All the popular music streaming services have an option to make your playlists public, which has its uses (like creating a mix for friends to enjoy), but you might have been making everything public without realizing it. That means anyone who happens across your profile will be able to see your taste in music (and that secret wedding compilation).
In the Spotify mobile app, tap Home, then the cog icon (top right), and View Profile to see your public playlists. Tap any playlist, then the three dots, followed by Make Secret to hide the playlist from your profile. To make sure new playlists are private by default, you'll need to open Spotify on the desktop: Tap the arrow by your username (top right), then Settings, to find the Make my new playlists public toggle switch.
Other streaming services have similar options. In the YouTube Music mobile app, for instance, tap Library and Playlists, then pick a playlist and tap the pen icon to check if it's public or private (and to change the setting). In the Apple Music app, go to Library and Playlists, then tap a playlist and choose Edit to find the Show on My Profile and in Search toggle switch.
Your YouTube videos

Think about it—you could be a meme in another country and not even know. (YTCount / Unsplash/)
Inadvertently sharing videos online when you didn't mean to is potentially more of a problem than public playlists—you might want to keep family videos with the kids private, for example.
Unless you're posting these videos to social media (we'll talk about that more in a moment), you're probably hosting them on YouTube, where you've got three different privacy levels to pick from: public, private, and unlisted. These options appear whenever you choose to upload a new video to YouTube.
If your videos are public, anyone can see them, whether they have a YouTube account or not, and they'll show up in YouTube and Google searches. Private videos are for you and anyone you specifically invite to view them (using their Google email address). Finally, unlisted videos can be found by anyone with the right URL combination of letters and numbers. That makes them hard, but not impossible, to find (neither private nor unlisted videos show up in search results).
For the most privacy, make your videos private. Unlisted is also relatively private, and makes it easier to share a clip with a select few people—just be careful who gets the URL and who they share it with.
To check the settings on the videos you've already uploaded, open YouTube in a web browser and sign in. Click your avatar (top right), Your channel, then Videos, and choose a video to start playback.
————
By: David Nield
Title: Your favorite apps might be sharing too much about you. Here's how to solve it.
Sourced From: www.popsci.com/story/diy/privacy-sharing-check-youtube-facebook-fitbit-google/
Published Date: Wed, 24 Jun 2020 16:13:33 +0000
Did you miss our previous article…
https://www.mansbrand.com/inside-a-training-mission-with-a-b-52-bomber-the-aircraft-that-will-not-die/
Comments
0 comments