The Pan-American Highway is the world's longest continuous road system, stretching 30,000 miles from the northern tip to the southern terminus. Starting at the very top of North America in the small arctic town of Deadhorse, Alaska, the road ends at the bottom of South America in the city of Ushuaia, Argentina. It crosses a dozen countries and hundreds of ecosystems, while following a mix of pavement and dirt roads. For many road warriors, it's not just on their bucket list, it's at the very top of it.
James Barkman, a good friend and fellow dirtbag, spent a year and a half riding the entirety of the route on a motorcycle, with two of his closest friends. They stopped along the way to climb some of the tallest and most challenging peaks in both North and South America, including Denali, Robson, and many in Peru.
First Ride (Exclusive): Cake's New Kalk INK Electric Dirt Bike

Read article>
Inspired by his journey and sense of adventure, I sat down with him to learn more about the trip and lessons he learned along the way.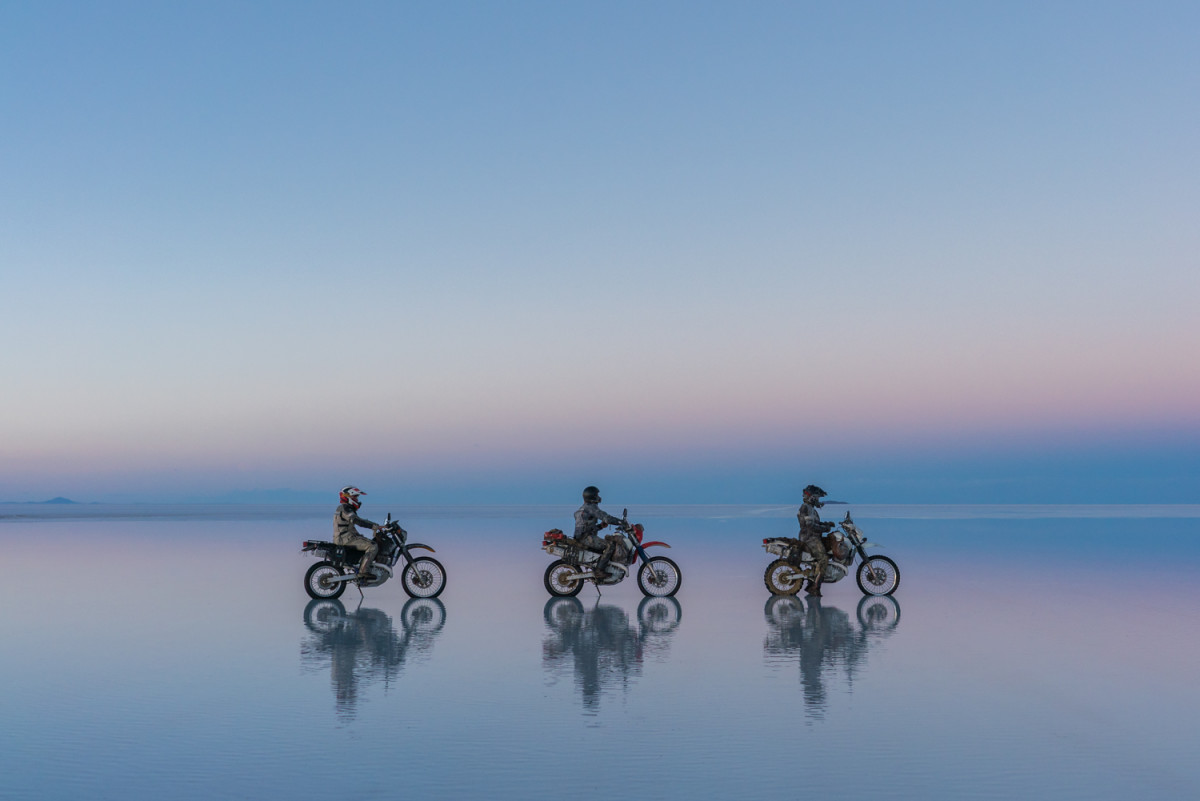 Photo: Courtesy of James Barkman
Where did you get the idea?
I credit the whole idea to Allen, who for years had dreamed of riding from Alaska to Argentina. The day he graduated college we hopped on our bikes and headed for Alaska.
Who came along for the ride?
My fellow riders were two friends from childhood, Allen and Jeremy. We grew up together; I've known both of them almost as long as I can remember.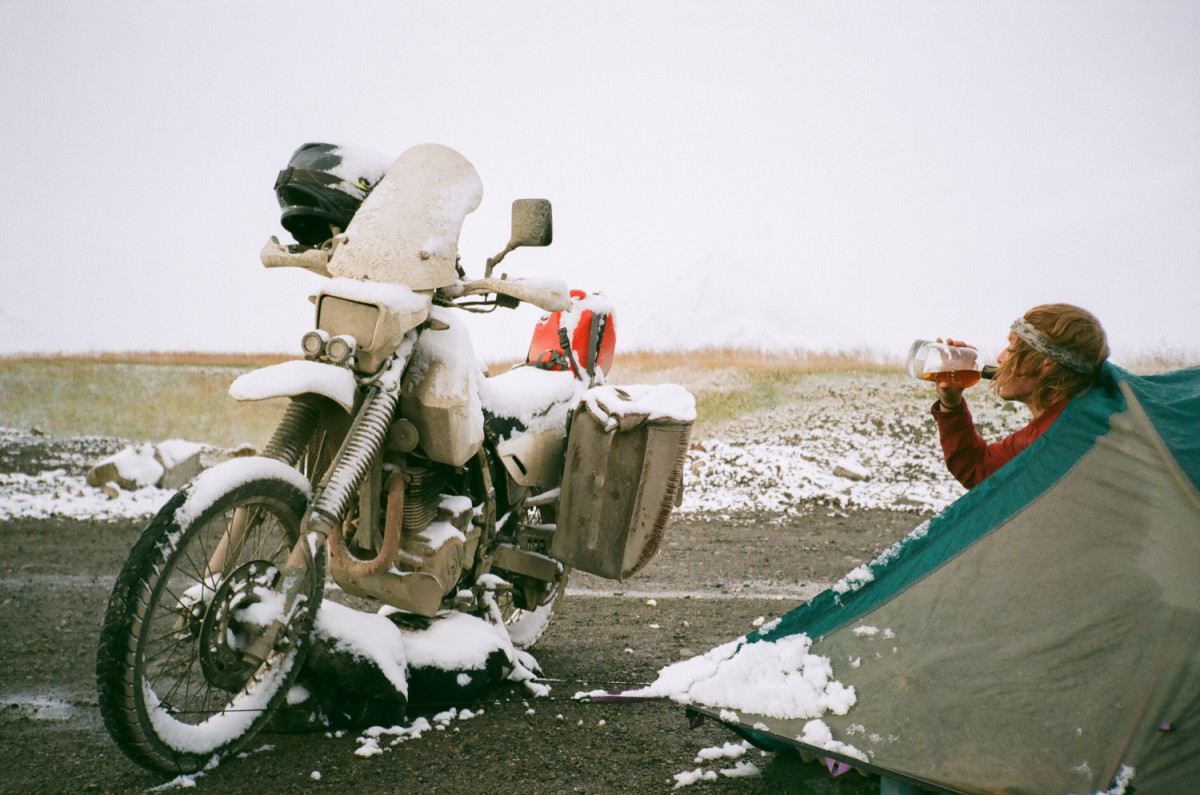 Photo: Courtesy of James Barkman
What kind of skills did you have going into the trip?
None of us had done anything longer than a week-long motorcycle trip prior to leaving, although we each had years of experience on bikes. It's hard to prepare for something like the Pan Am. I started rock climbing when I was around 17, but had only started pursuing alpine and mountaineering objectives a few years before.
A Few of the Best Places in California to Learn Overland Motorcycle Riding

Read article>
When it came to climbing, I was the most experienced out of the group but it's safe to say we were all relatively green – the trip was very much a maiden voyage for all of us.
Comments
0 comments