Yep, you read that right. In three hours, 59 minutes and 52 seconds, Swiss mountain guide Andreas Steindl ran from the town of Zermatt, starting at an altitude of 1,616m, to the summit of one of Europe's most infamous mountains (4,478m) via the Hornli ridge, before returning back the way he came.
To put his achievement in perspective, the Hornli Ridge route that he took typically takes guided climbs three days to complete (with the help of a cable car at the beginning), and involves scrambling, climbing, and hiking through snow, all the while exposed to sheer drop-offs on either side.
The superhuman feat has earned him a place in the record books and, luckily for us, a camera crew was on hand to capture the entire attempt, and you can watch it below.
And, if you want to discover more about people who push the limits in the world of outdoors, check out the latest issue of Wired For Adventure magazine, where we meet the Brazilian ultra-runner Fernanda Maciel who runs the world's tallest mountains for fun, and catch up with the double-amputee who realised a dream when he climbed the Matterhorn. Find out more underneath the video.
DISCOVER THE FULL STORY OF FERNANDA MACIEL IN VOLUME 6 OF WFA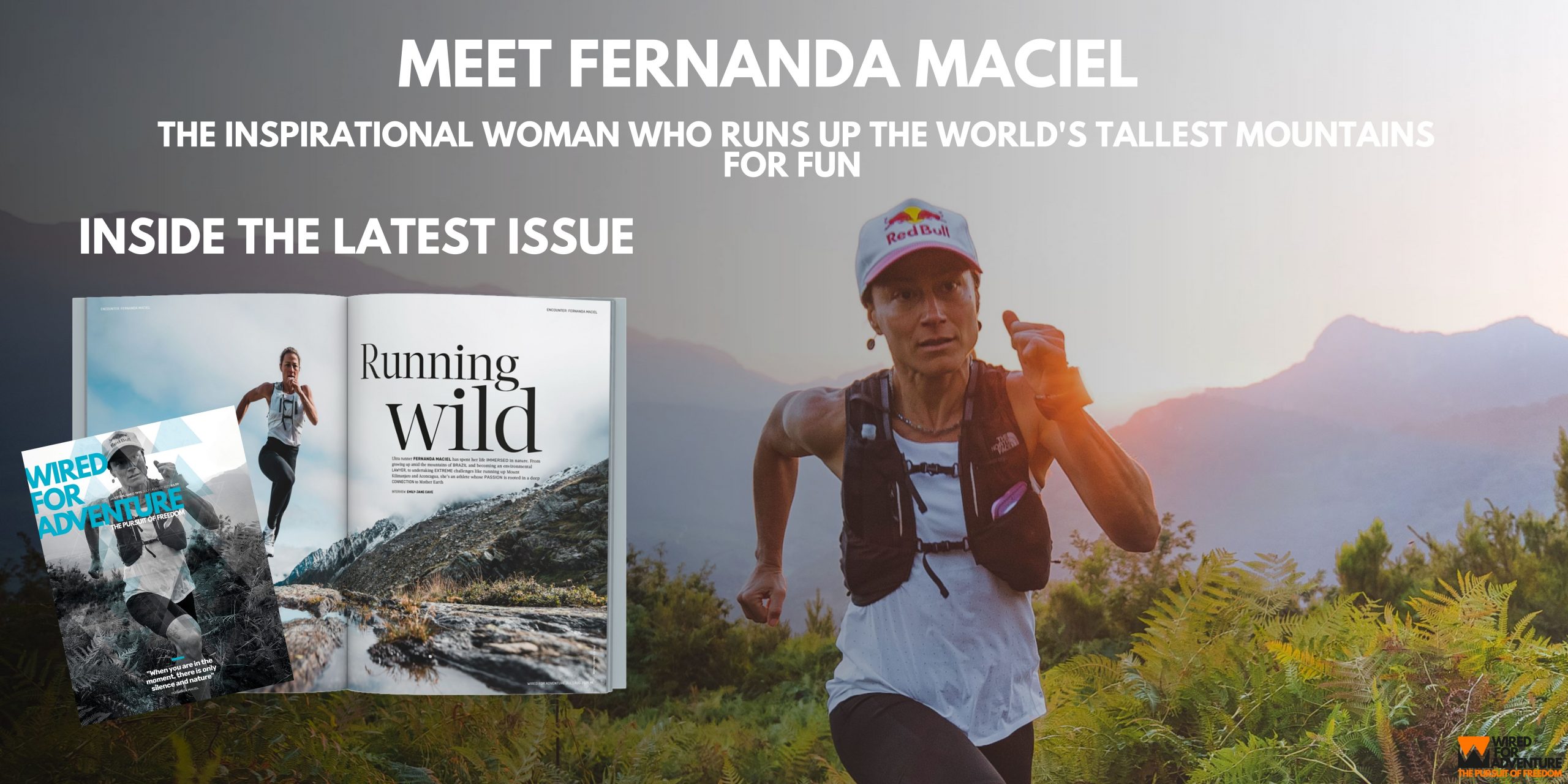 From a young age, Brazilian ultra-runner Fernanda Maciel knew where she belonged.
"I distinctly remember this love of nature, she tells WFA. "It's something I just knew in myself. I felt like I could be myself in nature, and that running fast made my body feel good."
Fast forward to the present and Fernanda holds records for being the first female to run up the highest peak in the Americas, Aconcagua (6,961m) as well as her record on Kilimanjaro.
Find out what goes on in the mind of an ultra-athlete and discover what it takes to run up mountains in this issue of Wired For Adventure magazine, available to buy today here.
The post This guy ran up and down the Matterhorn in less than 4 hours appeared first on Wired For Adventure.
Did you miss our previous article…
https://www.mansbrand.com/thanks-to-ingenuitys-pictures-perseverance-knows-where-to-drive-to-next/
Comments
0 comments