>
The Range Rover has been around for over 5 decades. In fact, we're told the very first prototype for the iconic SUV began on 6 September 1967, or just over 54 years ago today. The transformation has been extraordinary, and the fact that the vehicle is still a hallmark of industrial design — it was the first to ever be displayed at the Louvre in Paris — is testament to Land Rover's dedication to its product and drivers.
The Range Rover was officially launched in 1970 as a 2-door 4WD vehicle with a lightweight V8 engine and all-round disk brakes. Just as reference, most vehicles at the time only featured drum brakes, or disk brakes just on the front tires. Since its launch, the Range Rover has been lauded many times over, and seen numerous iterations over the decades. 
Some of its achievements include becoming the first vehicle to cross the length of the Americas, the world's first 4×4 to be fitted with ABS anti-lock brakes as well as electronic traction control (ETC) and height adjustable electronic air suspension, to name a few. It has also broken numerous speed records over the years, and won several rallies including the inaugural Paris-Dakar rally. The list goes on, but you can see why the Range Rover is still thriving today.
First Generation Range Rover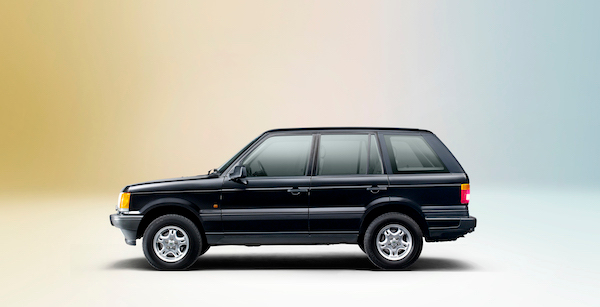 Second Generation Range Rover


Third Generation Range Rover


Fourth Generation Range Rover


Fifth Generation Range Rover
While the Range Rover was not launched as a luxury vehicle, it has achieved that status over time. For those unaware the first-ever limited-edition Range Rover was launched in 1981, called the 'In Vogue'. Released the same year as the first production four-door model, In Vogue marked the vehicle's evolution into a luxury vehicle.
Four decades later, the new fifth-generation Range Rover carries on that mantle — with panache, we might add. On our recent trip to Seoul, we got up close and personal with the new vehicle which boasts a truckload of upgrades, many of which elevates its status as a luxury SUV. 
READ MORE: Range Rover x Henry Poole & Co collaboration bespoke suits for brand's 50th anniversary
However, we must mention that it's been launched alongside the Range Rover SV, which is Land Rover's response to customer requests for luxury and
—————-
By: Terence Ruis
Title: The New Range Rover: Much More Than a Luxury SUV
Sourced From: www.luxuo.com/cars/automobile/new-range-rover-fifth-generation.html
Published Date: Wed, 12 Jan 2022 00:37:00 +0000
Did you miss our previous article…
https://www.mansbrand.com/flying-high-this-1970-hemi-plymouth-superbird-soars/
Comments
0 comments