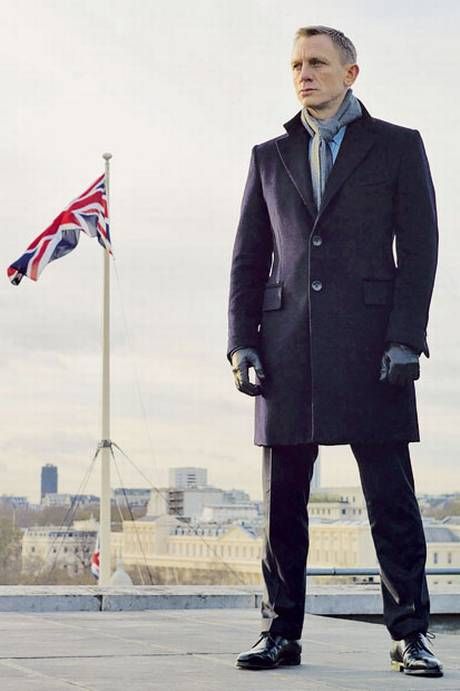 With our archives now 3,500+ articles deep, we've decided to republish a classic piece each Sunday to help our newer readers discover some of the best, evergreen gems from the past. This article was originally published in December 2015.
How many cold-weather coats does the average man need?
There are those men, often younger, who don't have to dress professionally each day, who try to get by with just one: a "technical," ski/snowboard-inspired puffy jacket or parka. Such a coat works fine for outdoors pursuits and when paired with very casual clothing. But when layered over a suit, sports jacket, or even a nice sweater, the casual coat jars with the man's dressier clothes, spoiling the overall effect of the get-up. And should the parka-only man be invited to a really swanky black tie event, he'll be up a creek.
On the other side are men who have a variety of jackets for every occasion. The parka for activities outdoors, a mackinaw for casual get-togethers, a duffle or pea coat for layering over smart casual clothes, and a couple different kinds of overcoats for wearing atop suits and tuxes.
For the sartorially inclined, having a closet full of coats may be desirable. But for those who prefer having a very simple, minimal wardrobe, I have good news: it's possible to get by with just two winter coats — a technical casual one and a traditional overcoat.
The overcoat — a heavy, ankle-to-thigh-length piece of outerwear with a collar and lapels — is one of the most classic and flattering staples of menswear. It projects confidence and authority and enhances a man's silhouette — widening the shoulders, lengthening the body, and draping over any problem areas. Its functionality can't be beat either; made of thick fabric, it'll protect you from the elements and keep you warm all winter long. Best of all, it works when worn over both casual and formalwear. Good-looking, functional, and highly adaptable, the overcoat can truly be the only other coat you own besides a technical one — as long as you pick the most versatile style.
How to choose such a "Swiss Army" overcoat is what we'll lay out today.
Note: Some of the images below show a topcoat rather than an overcoat; a topcoat is simply a lighter-weight overcoat, and the same principles discussed apply.
Why an Overcoat?
A ski-inspired jacket is good for outdoor activities and very casual get-ups. Beyond that, though, you need a nicer coat for a wide variety of events: daily work at a professional job or the occasional job interview; going out to a bar, restaurant, or movie; coffee dates, theater dates, and every kind of date in between; winter weddings or funerals; Christmas mass and a New Year's Eve gala.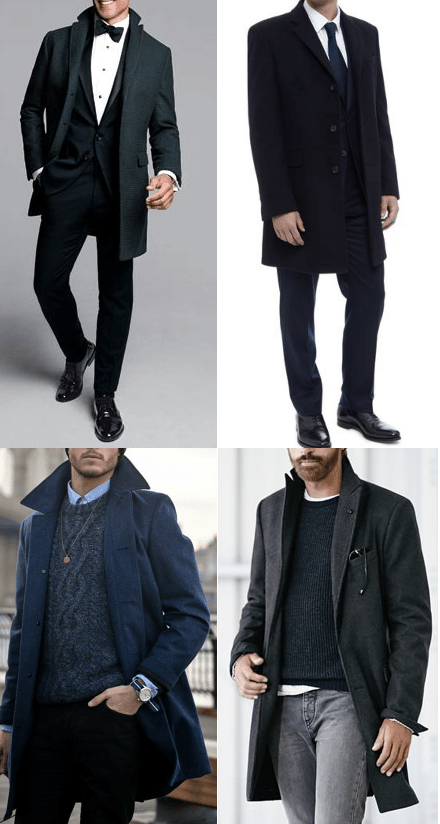 It might seem no one coat could possibly be appropriate for all those different occasions, but an overcoat can be. It's the one coat that can go all the way from being thrown over a sweater and jeans to being layered over a tuxedo. In fact, in recent years the more fashion-forward have even been wearing overcoats atop sweatshirts. That's a harder look to pull off, but the fact that it even can be pulled off in the right hands attests to the overcoat's incredible versatility.
Not every kind of overcoat achieves the same all-around adaptability, however. Some are more casual and don't work with formalwear as well, while some are so formal they'd look out of place over jeans. The key is to pick an overcoat with the fit, length, fabric, and style that give it a not-too-formal, not-too-casual look that will be appropriate for nearly every occasion.
What to Look for in a "Swiss Army" Overcoat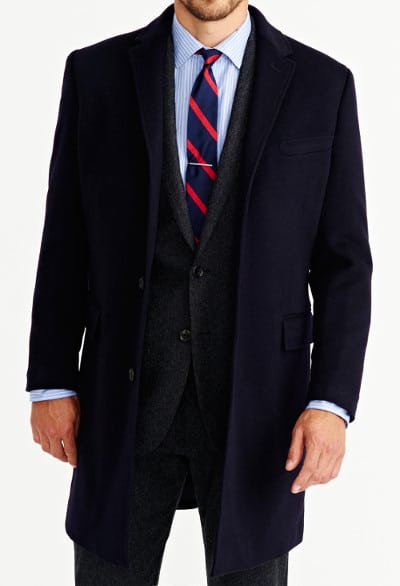 0 comments