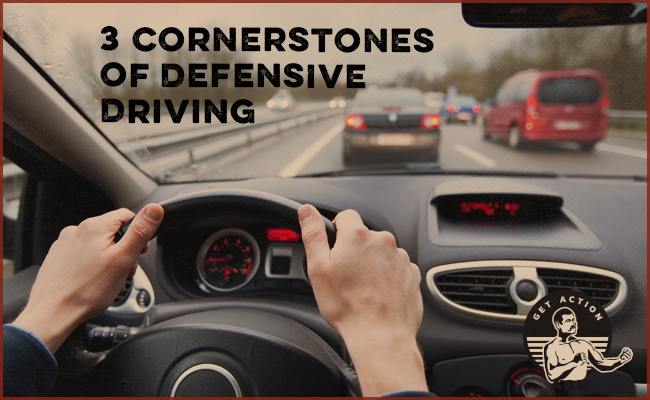 Editor's Note: This is a guest article by Dave Elniski.
Driving may be the most dangerous task that the modern man performs on a regular basis. Vehicles are the safest they've ever been, and new technology gives drivers the feeling of sanctuary from external hazards, but collisions at highway speeds continue to show us that all these technological advancements have yet to make driving a risk-free task.
Central among the remaining risks are the vehicular operators with whom one is forced to share the road. There are those who intentionally drive aggressively, act like traffic rules are for drivers with less prowess than them, and perhaps even take pride in their ability to stunt. Arguably even more dangerous, are those drivers who hit the road with little thought given to the skill driving requires. These drivers may think of driving only as a means to get where they want to go, not as a proficiency worth developing. Both of these types of drivers are dangerous to themselves and others, but probably do not think of themselves that way.
I have always taken safe driving seriously. Though when I was younger I pushed the envelope of what a rusted-out pick-up could do in farmers' fields and off-road trails, and my brother and I raced cars at amateur events, our parents instilled in us the belief that it is important to take driving seriously and make safety an internal value. When working as a long-haul trucker and safety officer for a trucking company, safe driving took on a new meaning as I became keenly aware that my driving behaviors were now tied to my livelihood, and adherence to the rules of the road became more than just the right thing to do for me, but evolved into an activity in which I take pride.
I'm proud of the hundreds of thousands of accident-free miles I have logged, but what really drove home the importance of safe driving for me was becoming a father. Hauling my entire family around in a small SUV gives me a great sense of responsibility, and I consider safe behavior something I owe my family, which depends on me. So, although it may not sound exciting to talk about safe driving, it is something about which I am extremely passionate.
For over 50 years, defensive driving has been a topic taught for the purposes of improving safety for and collaboration between drivers on the road. I think most people have heard about defensive driving and understand it to mean driving in a manner that anticipates mistakes by others and aims to increase on-road safety for all road users, a definition which I consider accurate. It is the basic principles of defensive driving that I want to discuss in this article, because I believe that these offer the surest path to improving one's driving skill and increasing the likelihood of making it safely to each destination. And given that driving may continue to be the most hazardous task our children will have to face in their lives, it is a skill that every man and father should develop so that it can be modeled and taught to our youth.
As a professional truck driver and safety officer for a flatbed trucking company, I incorporate defensive driving practices and techniques into my own driving and into training programs for other drivers. Although there are many specific techniques
Comments
0 comments