We like to think that our personal safety and the safety of our loved ones is something that other people — law enforcement, school administrators, social media moderators — will take care of for us. 
My guest today, Spencer Coursen, would say that while this mindset may help us feelsafe, it's actually when we feel the most safe, that we're in the greatest danger. Spencer — who's a combat veteran and a threat management expert — calls this paradox "the safety trap," and he's the author of a book of the same name. Today on the show, Spencer shares the factors that can put us in the safetytrap, and ways to escape it. We discuss how an avoidance mindset and a reliance on false authority can put us in greater danger, how the run-hide-fight rubric for responding to an active shooter has been misapplied, and how being too polite can get you killed. From there we turn to ways you can take responsibility for your own safety, including knowing the warning signs that someone may take violent action and staying physically fit. We also discuss what to do if people are sending you potentially threatening messages online.
Resources Related to the Podcast
AoM Article: What to Do in an Active Shooter SituationAoM Podcast #513: Be Your Own BodyguardPodcast #688: Protection for and from HumanityRadio Lab: No Special Duty
Connect With Spencer Coursen
The SafetyTrap WebsiteSpencer on LinkedInSpencer on Twitter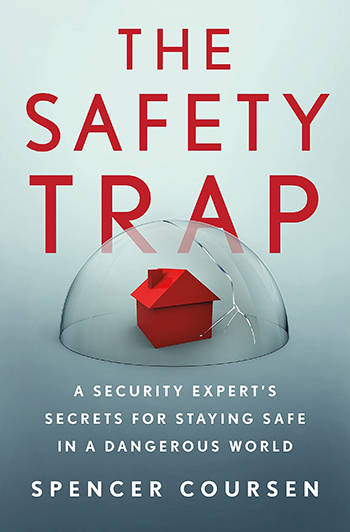 Listen to the Podcast! (And don't forget to leave us a review!)



Listen to the episode on a separate page.
Download this episode.
Subscribe to the podcast in the media player of your choice.
Listen ad-free on Stitcher Premium; get a free month when you use code "manliness" at checkout.
Podcast Sponsors
Click here to see a full list of our podcast sponsors.
Transcript Coming Soon
The post Podcast #820: Escape the Safety Trap appeared first on The Art of Manliness.
Comments
0 comments