Despite assuming the presidency from the 20th century's narrowest election victory, John F. Kennedy captivated the American public's imagination, even before his untimely death.  What was it that made JFK so compelling in his own time, and continues to contribute to his enduring appeal today?We dive into the answer to that question by unpacking some of Kennedy's personal qualities and complexities with Mark Updegrove, author of Incomparable Grace: JFK in the Presidency. We begin our conversation with how JFK's upbringing and war experience shaped him. We talk about his leadership style while in office, how he intentionally cultivated his cool and appealing image, and what his wife Jackie added to that image. Mark explains what was behind Kennedy's infamous affairs, and how JFK championed physical fitness despite being in tremendous physical pain himself. We end our conversation with the traits that worked both for and against JFK's success as president.
Resources Related to the Podcast
Profiles in Courage by John F. Kennedy Addison's DiseaseJFK on "The Soft American"JFK's Inaugural SpeechJFK's Moon SpeechAoM Article: Take the TR/JFK 50-Mile Challenge
Connect With Mark Updegrove
Mark at the LBJ Presidential LibraryMark's Podcast: With the Bark Off — Conversations on the American Presidency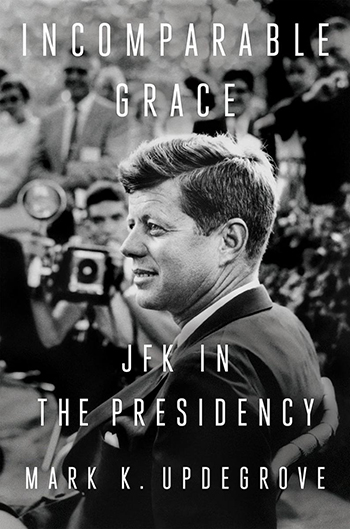 Listen to the Podcast! (And don't forget to leave us a review!)
Listen to the episode on a separate page.
Download this episode.
Subscribe to the podcast in the media player of your choice.
Listen ad-free on Stitcher Premium; get a free month when you use code "manliness" at checkout.
Podcast Sponsors
Click here to see a full list of our podcast sponsors.
Transcript Coming Soon
The post Podcast #819: What Made JFK So Compelling? appeared first on The Art of Manliness.
Comments
0 comments