There are thousands of books, podcasts, and social media posts about how to be more productive, strengthen your relationships, find your purpose, and be your all-around best self. And there are legions of programs and seminars out there designed to help you improve your life. All together, self-help represents a multi-billion dollar industry.
But despite its ubiquity and cultural influence, you may never have thought about the deeper underpinnings of selfimprovement. My guest has. In fact, her research led her to add being a life coach to her academic work as a professor of cultural history, surely creating one of the most unique career combinations. Her name is Anna Schaffner and she's the author of The Art of SelfImprovement: Ten Timeless Truths. Anna and I begin our conversation with how the idea of selfimprovement, far from being a recent, Western phenomenon, traces back to antiquity and can be found across cultures. We discuss how self-help reflects what a culture values, and changes based on a culture's conception of selfhood, agency, and the relationship between the individual and society. From there we turn to a few of the timeless principles of selfimprovementself-control, being virtuous, and building positive relationships — looking both at how they were tackled anciently, as well as more modern angles that can also be helpful. We discuss the downside of taking a strictly Stoic approach to life, the idea of making virtue a habit, and how Dale Carnegie can be seen as a modern Machiavelli, in a good way. We end our conversation with Anna's four favorite selfimprovement books.
Resources Related to the Podcast
Anna's previous appearance on the show — Episode #476: Are Modern People the Most Exhausted in History?AoM Podcast #377: 12 Rules for Life With Jordan PetersonBildungAoM Podcast #614 with Stephen Hayes, founder of Acceptance and Commitment therapyAoM Podcast #746: The Confucian GentlemanAoM Podcast #148: Trying Not to TryHow to Win Friends and Influence People by Dale CarnegieAnna's favorite selfimprovement books:>Meditations by Marcus AureliusThe Happiness Trap by Russ HarrisMan's Search for Meaning by Viktor FranklThe Power of Now by Eckhart Tolle
Connect with Anna Schaffner
Anna's Personal WebsiteAnna's Coaching Website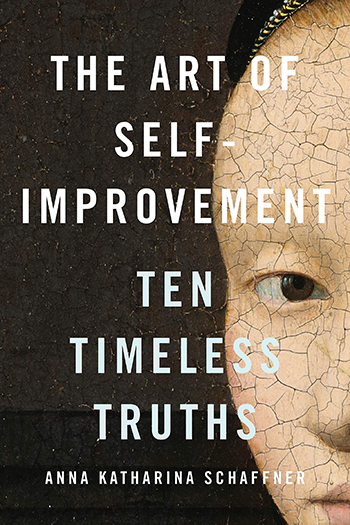 Listen to the Podcast! (And don't forget to leave us a review!)


Listen to the episode on a separate page.
Download this episode.
Subscribe to the podcast in the media player of your choice.
Listen ad-free on Stitcher Premium; get a free month when you use code "manliness" at checkout.
Podcast Sponsors
Click here to see a full list of our podcast sponsors.
Transcript Coming Soon
The post Podcast #818: The Philosophy of Self-Improvement appeared first on The Art of Manliness.
Comments
0 comments