In 1981, Time magazine stated: "If you are ever in a crucial life-changing negotiation, the person you want on your side of the table is Herb Cohen." Cohen was then known as the world's best negotiator, and had worked with Fortune 500 companies, professional athletes, and US presidents, and also penned the bestselling book You Can Negotiate Anything.
Fast forward to today, and his son, Rich Cohen, has written a memoir of his father's life, and life philosophy, called The Adventures of Herbie Cohen: World's Greatest Negotiator. Today on the show, Rich shares stories from Herbie's life, from his colorful childhood on the streets of Brooklyn where he palled around in a gang with future famous figures like Larry King and Sandy Koufax, to coaching basketball in the Army, to becoming a sought-after strategist and dealmaker. Along the way, Rich shares the life lessons that grew out of those stories, including how power is perception, and why you need to care, but not that much.
Resources Related to the Podcast
You Can Negotiate Anything by Herb CohenLarry King tells the Moppo storyLarry King tells the Carvel storyAoM Article: How to Haggle Like Your Old ManPodcast #234: Haggling and Deal-Making Advice From a FBI Hostage NegotiatorAoM podcast and article on the OODA LoopAoM Article: The 7 Habits — Think Win/WinSunday Firesides: Care, But Don't Care
Connect With Rich Cohen
Rich's WebsiteRich on Twitter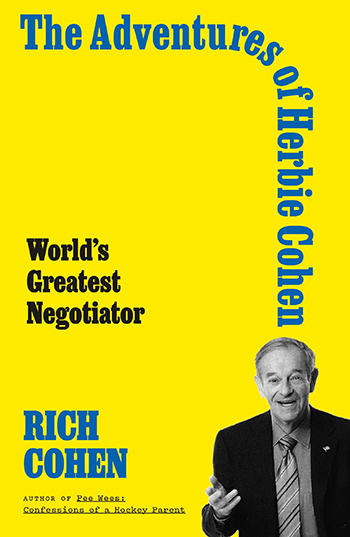 Listen to the Podcast! (And don't forget to leave us a review!)


Listen to the episode on a separate page.
Download this episode.
Subscribe to the podcast in the media player of your choice.
Listen ad-free on Stitcher Premium; get a free month when you use code "manliness" at checkout.
Podcast Sponsors
Click here to see a full list of our podcast sponsors.
Transcript Coming Soon
The post Podcast #817: Life Lessons From the World's Greatest Negotiator appeared first on The Art of Manliness.
Comments
0 comments