The Medal of Honor is the military's highest and most prestigious decoration and is awarded to a member of the United States Armed Forces who "distinguished himself conspicuously by gallantry and intrepidity at the risk of his life above and beyond the call of duty."
During World War II, no U.S. unit would produce more Medal of Honor recipients than the Army's Third Infantry Division, and my guest profiles four of those recipients — Maurice Britt, Michael Daly, Keith Ware, and the famous Audie Murphy — in his new book Against All Odds: A True Story of Ultimate Courage and Survival in World War II. Today on the show, Alex explains how the prodigiousness of the Third Infantry Division was due to effective leadership, and the sheer fact that they were in combat so long, serving from the very beginning of the war in Europe to its very end. We then get into the stories of Britt, Daly, Ware, and Murphy, unpacking their varied backgrounds, how they earned their Medals of Honor — and many more decorations besides — and what their lives were like after the war. We end our conversation with what Alex has personally taken away from the stories of these brave men.
Resources Related to the Podcast
Third Infantry DivisionMaurice Britt's Medal of Honor CitationMichael Daly's Medal of Honor CitationKeith Ware's Medal of Honor CitationAudie Murphy's Medal of Honor CitationAoM Article: Lessons in Manliness from Byron "Whizzer" WhiteGeneral Alexander PatchAudie Murphy's To Hell and Back — the book and film
Connect With Alex Kershaw
Alex's Website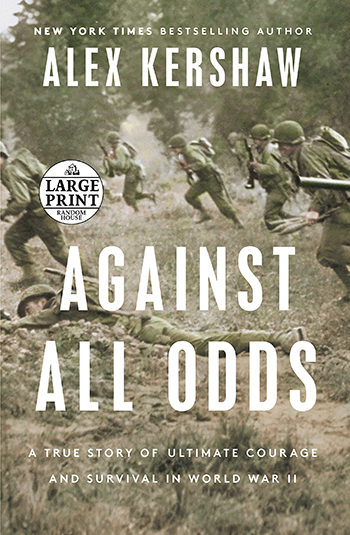 Listen to the Podcast! (And don't forget to leave us a review!)
Listen to the episode on a separate page.
Download this episode.
Subscribe to the podcast in the media player of your choice.
Listen ad-free on Stitcher Premium; get a free month when you use code "manliness" at checkout.
Podcast Sponsors
Click here to see a full list of our podcast sponsors.
Transcript Coming Soon
The post Podcast #806: The Humble Heroics of Four of WWII's Most Decorated Soldiers appeared first on The Art of Manliness.
Comments
0 comments