In the 19th century, the source of the Nile River remained one of the greatest mysteries of geographic exploration. The story of how the British eventually found it is one of adventure, danger, and bravery, but also arrogance, envy, and resentment.
Here to offer some snapshots from this dramatic expedition is Candice Millard, author of River of the Gods: Genius, Courage, and Betrayal in the Search for the Source of the Nile. Today on the show, Candice shares how two men who were very much opposites, Richard Francis Burton and John Hanning Speke, ventured together on two years-long expeditions to locate the source of the longest and most legendary river in the world, the harrowing obstacles they faced in their quest, and how their partnership devolved into a bitter rivalry. Along the way, we discuss what made Burton such a compelling character, why we remember his name but not Speke's, and the African guide who was the unheralded hero in the achievements of both men.
Resources Related to the Podcast
Candice's previous appearance on the show — #240: The Making of Winston ChurchillRichard Francis BurtonJohn Hanning SpekeSidi Mubarak BombayLake VictoriaLake TanganyikaAoM Article: Lessons From Richard Francis BurtonAoM Article: An Intro to Envy
Connect With Candice Millard
Candice's Website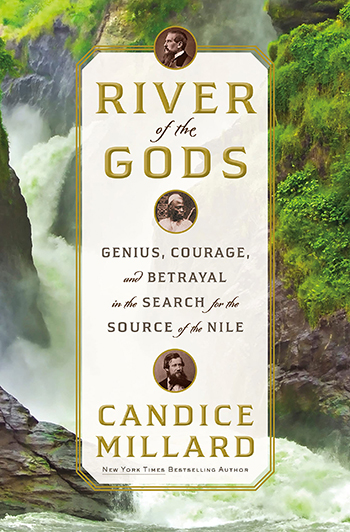 Listen to the Podcast! (And don't forget to leave us a review!)
Listen to the episode on a separate page.
Download this episode.
Subscribe to the podcast in the media player of your choice.
Listen ad-free on Stitcher Premium; get a free month when you use code "manliness" at checkout.
Podcast Sponsors
Click here to see a full list of our podcast sponsors.
Transcript Coming Soon
The post Podcast #804: Genius, Courage, and Betrayal in the Search for the Source of the Nile appeared first on The Art of Manliness.
Comments
0 comments