A lot of people really dislike conflict and have a low opinion of it. They're uncomfortable with disagreements at the office, think there's no room for contention at church, worry that fighting with their partner means their relationship is destined to dissolve, and generally feel that heated arguments tear communities apart.
My guest today, Ian Leslie, used to be one of these conflict-averse people. But as he discovered in researching his new book, Conflicted: How Productive Disagreements Lead to Better Outcomes, conflict not only brings us together, the lack of it, he says, just plain makes us stupider. Today on the show, Ian and I discuss why people get the idea that conflict is unproductive from watching online arguments and why these flame wars aren't actually indicative of the value of arguing offline. We then delve into this surprising value, from the way conflict makes us smarter, to how couples who have heated arguments are actually happier. Ian unpacks some of the myths around difficult conversations, such as the idea that they have to be done in a strictly rational and unemotional way to be fruitful, and he offers ways to approach conflict that will make it more productive, especially remembering to always prioritize the relationship above all.
Resources Related to the Podcast
AoM Article: The Rationality of EmotionsAoM Podcast #559: How to Handle Difficult ConversationsPodcast #648: Lessons in Building Rapport from Experts in Terrorist Interrogation (With Laurence Alison)reddit — Change My View
Connect With Ian Leslie
Ian's WebsiteIan on Twitter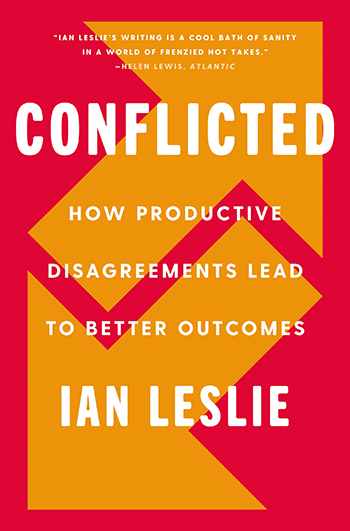 Listen to the Podcast! (And don't forget to leave us a review!)
Listen to the episode on a separate page.
Download this episode.
Subscribe to the podcast in the media player of your choice.
Listen ad-free on Stitcher Premium; get a free month when you use code "manliness" at checkout.
Podcast Sponsors
Click here to see a full list of our podcast sponsors.
Transcript Coming Soon
The post Podcast #799: Getting Along Is Overrated appeared first on The Art of Manliness.
Comments
0 comments