"We were young citizen-soldiers, terribly naive and gullible about what we would be confronted with in the air war over Europe and the profound effect it would have upon every fiber of our being for the rest of our lives. We were all afraid, but it was beyond our power to quit. We volunteered for the service and, once trained and overseas, felt we had no choice but to fulfill the mission assigned. My hope is that this book honors the men with whom I served by telling the truth about what it took to climb into the cold blue and fight for our lives over and over again."
So writes the 100-year-old World War II veteran John "Lucky" Luckadoo in the new book he co-authored with Kevin Maurer: Damn Lucky: One Man's Courage During the Bloodiest Military Campaign in Aviation History. Kevin is my guest today, and will share Lucky's story, and with it, the story of WWII's famous B-17 bomber.
During the war, airmen in the 100th Bomb Group could finish their combat service and return home after flying 25 missions. Yet with a 1 in 10 chance of becoming a casualty, few were able to reach this milestone. Lucky was one of the, well, lucky few who did, and Kevin traces how he got there, from trying to join the Royal Canadian Air Force as a teenager, to learning to fly the B-17 on the job, to his harrowing daylight bombing missions over Germany, to the life he made for himself after the war. Along the way, Kevin describes the brutal conditions inside a B-17 and the bomber's role in winning the war.
Resources Related to the Podcast
The Bomber Mafia by Malcolm GladwellMemphis BelleNorden bombsightVideo tour of B-17 G model
Connect with Kevin Maurer
Kevin's Website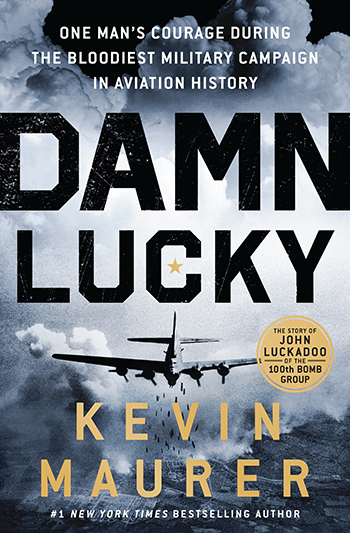 Listen to the Podcast! (And don't forget to leave us a review!)
Listen to the episode on a separate page.
Download this episode.
Subscribe to the podcast in the media player of your choice.
Listen ad-free on Stitcher Premium; get a free month when you use code "manliness" at checkout.
Podcast Sponsors
Click here to see a full list of our podcast sponsors.
Transcript Coming Soon!
The post Podcast #798: The Harrowing Life of a World War II B-17 Pilot appeared first on The Art of Manliness.
Comments
0 comments