When it comes to making behavior change around diet and exercise, it's no secret that many people fail in their efforts. My guest would say that's because too often we only concentrate on the things that drive us towards that change — whether willpower, or motivation, or the rewards that turn behaviors into habits — and that we need to think more about the obstacles keeping us from making the decisions we desire.
Her name is Michelle Segar and she's a behavioral science researcher and health coach, as well as the author of The Joy Choice: How to Finally Achieve Lasting Changes in Eating and Exercise. Today on the show, Michelle explains why exercise and eating aren't conducive to becoming habits — at least of the automatic variety — and why it's more helpful to think of these behaviors in terms of "life space" and "choice points." She makes the case for why we shouldn't just focus on what drives behaviors, but also understand what disrupts them, and unpacks four of these disruptors: temptation, rebellion, accommodation, and perfection. Michelle then offers a three-step decision tool for dealing with these disruptors, and explains how to develop the flexibility to choose the perfect imperfect option that keeps you consistent and even celebrate and enjoy the decision to do something instead of nothing.
Resources Related to the Podcast
Michelle's previous appearance on the show — Podcast #575: Counterintuitive Advice on Making Exercise a Sustainable HabitAoM Article: How I Finally Made Flossing a HabitAoM Podcast #782: Anxiety Is a Habit — Here's How to Break It (With Judson Brewer)Kurt LewinFreakonomics episode that includes Daniel Kahneman referencing LewinGrounded cognitionAffective–Reflective Theory of physical inactivity and exercise
Connect With Michelle Segar
Michelle's Website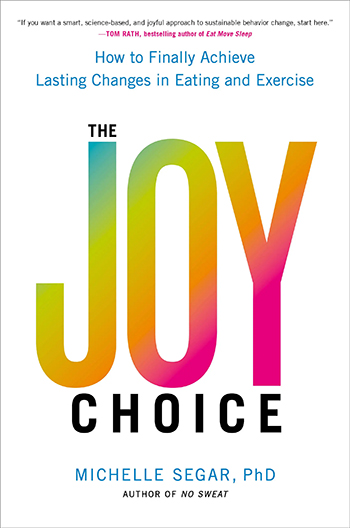 Listen to the Podcast! (And don't forget to leave us a review!)
Listen to the episode on a separate page.
Download this episode.
Subscribe to the podcast in the media player of your choice.
Listen ad-free on Stitcher Premium; get a free month when you use code "manliness" at checkout.
Podcast Sponsors
Click here to see a full list of our podcast sponsors.
Transcript Coming Soon
The post Podcast #797: Overcome the Decision Traps Around Diet and Exercise appeared first on The Art of Manliness.
Comments
0 comments