Why do corrupt people end up in power?
By way of an answer, you probably think of that famous quote from Lord Acton, "Power tends to corrupt; absolute power corrupts absolutely." But my guest today, Brian Klaas, would say that's only one part of what leads to corrupt individuals and cultures, the other being that people who are already corrupt are more likely to seek power in the first place. Brian argues that if we ever hope to develop better systems, from our national governments to our office hierarchies, we have to work on both prongs of this dynamic, not only preventing people who gain power from going bad, but encouraging good people to seek power as well.
Brian is the author of Corruptible: Who Gets Power and How It Changes Us, and today on the show, he and I discuss how people who possess the so-called "dark triad" of traits are more attracted to positions of power, how the framing around those positions can either amplify or alter this self-selection effect, and what a tyrannical homeowners' association president and a psychopathic school janitor show us about these dynamics. We also discuss why power does indeed corrupt people and can in fact change their very brain chemistry. Brian explains the importance of accountability in keeping a system clean, and how you can serve in positions of power without becoming corrupted yourself.
Resources Related to the Podcast
AoM Podcast #108: The Upside of Your Dark SideAoM Podcast #769: The New Science of NarcissismMichael Nader's study on social status in monkeysM.G. Marmot's Whitehall II study on social status and mortalityAoM series on statusUltrasociety by Peter Turchin
Connect With Brian Klass
Brian's WebsiteBrian's podcast, Power Corrupts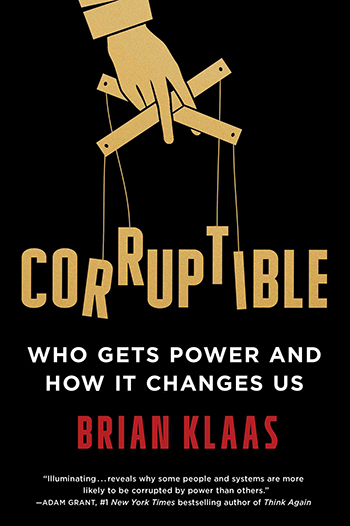 Listen to the Podcast! (And don't forget to leave us a review!)

Listen to the episode on a separate page.
Download this episode.
Subscribe to the podcast in the media player of your choice.
Listen ad-free on Stitcher Premium; get a free month when you use code "manliness" at checkout.
Podcast Sponsors
Click here to see a full list of our podcast sponsors.
Transcript Coming Soon!
The post Podcast #792: How Power Corrupts appeared first on The Art of Manliness.
Comments
0 comments