Dating is a relatively recent phenomenon in human history. Given that, it shouldn't come as a surprise that many people aren't sure of the best way to go about it, especially since the rise of modern technology and dating apps has made an already murky landscape even more confusing.
If you feel like you could use some expert, research-backed guidance to navigating this world, enter today's guest, Logan Ury. Logan is a behavioral scientist turned dating coach, the Director of Relationship Science for the Hinge dating app, and the author of How to Not Die Alone: The Surprising Science That Will Help You Find Love. Today on the show, Logan explains the three dating tendencies and the three types of attachment styles that can influence, and potentially sabotage, your ability to get into a healthy relationship. She shares the easiest thing you can do to be more successful in making connections on the dating apps, and the criteria to use for figuring out how to best meet people in person. Logan then gets into how to design a good first date, and what to tell the other person if the date doesn't go well, rather than ghosting them. She also makes the case for why you shouldn't be over reliant on feeling the proverbial spark when deciding whether to see someone again. We end our conversation with tips on breaking up with someone you've been dating for awhile.
Resources Related to the Podcast
Logan's 3 dating tendencies quizOptimal stoppingPeak-end ruleAoM Podcast #707: Did You Pick the Right Partner?AoM Podcast #584: How to Avoid Falling in Love With the Wrong PersonAoM Podcast #474: The Surprises of Romantic AttractionAoM Podcast #559: How to Handle Difficult ConversationsAoM Article: How to Make a Great Last ImpressionAoM Article: How to Ask Better Questions on a First Date
Connect With Logan Ury
Logan's WebsiteLogan on InstagramLogan on Twitter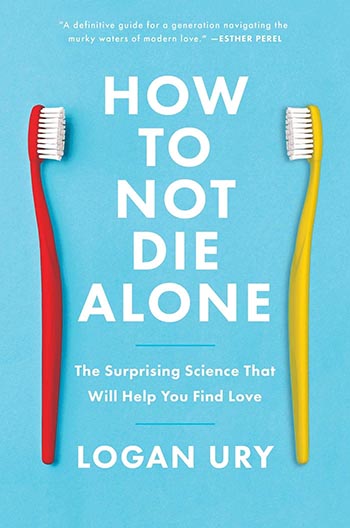 Listen to the Podcast! (And don't forget to leave us a review!)
Listen to the episode on a separate page.
Download this episode.
Subscribe to the podcast in the media player of your choice.
Listen ad-free on Stitcher Premium; get a free month when you use code "manliness" at checkout.
Podcast Sponsors
Click here to see a full list of our podcast sponsors.
Transcript Coming Soon!
The post Podcast #778: A Playbook for Modern Dating appeared first on The Art of Manliness.
Comments
0 comments