Most everyone wants to live a good, meaningful life, though we don't always know what that means and how to do it. Plenty of modern self-improvement programs claim to point people in the right direction, but many of the best answers were already offered more than two thousand years ago.
My guests have gleaned the cream of this orienting, ancient-yet-evergreen advice from history's philosophers and shared it in their new book, The Good Life Method: Reasoning Through the Big Questions of Happiness, Faith, and Meaning. Their names are Meghan Sullivan and Paul Blaschko, and they're professors of philosophy at the University of Notre Dame. Today on the show Meghan and Paul introduce us to the world of virtue ethics — an approach to philosophy that examines the nature of the good life, the values and habits that lead to excellence, and how to find and fulfill your purpose as a human being. We discuss how to seek truth with other people by asking them three levels of what they call "strong questions" and engaging in civil and fruitful dialogue. We then delve into why your intentions matter and why you should use "morally thick" language. We also examine the role that work and love has to play in pursuing the good life, and how the latter is very much about attention. We end our conversation with how a life of eudaimonia — full human flourishing — requires balancing action with contemplation.
Resources Related to the Podcast
AoM article and podcast on phronesis or practical wisdomAristotle's Nicomachean EthicsAfter Virtue by Alasdair MacIntyreAoM Article: Why Are Modern Debates on Morality So Shrill?Sunday Firesides: Virtue Isn't Virtue Til It's TestedIris MurdochAoM Article: Why Men Should Read More FictionThe Road by Cormac McCarthyAoM podcast on The RoadAoM article on contemplative self-examination, including instructions on how to do the examen of St. Ignatius
Connect With Meghan and Paul
Meghan's Faculty PagePaul's Faculty Page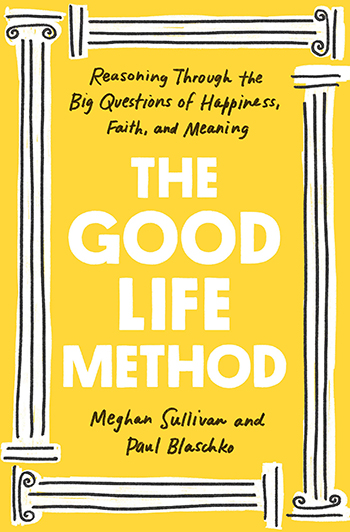 Listen to the Podcast! (And don't forget to leave us a review!)
Listen to the episode on a separate page.
Download this episode.
Subscribe to the podcast in the media player of your choice.
Listen ad-free on Stitcher Premium; get a free month when you use code "manliness" at checkout.
Podcast Sponsors
Click here to see a full list of our podcast sponsors.
Transcript Coming Soon!
The post Podcast #770: Philosophical Tools for Living the Good Life appeared first on The Art of Manliness.
Comments
0 comments