Narcissism is something that looms large in our cultural consciousness. We accuse friends and family of being narcissistic, think we observe the quality in politicians and celebrities, and wonder if society is becoming more self-absorbed over time.
But what is narcissism, really, once you get beyond the pop cultural conception and colloquial buzzword? My guest will unpack that for us today. His name is W. Keith Campbell, and he's a professor of psychology and the author of The New Science of Narcissism. Keith explains that narcissism centers on an antagonistic sense of entitlement and self-importance, that there are actually two types of it — grandiose and vulnerable — and how the latter can actually underlie seeming cases of anxiety and depression. We then discuss what causes someone to become a narcissist, whether narcissism has increased in younger generations, and when narcissism tips over into an outright personality disorder. Keith explains how narcissists are attractive early on in a relationship, but lose their shine over time, and how, in a similar manner, narcissists readily emerge as leaders, but then often struggle to hold onto their position and power. We then get into the relationship between narcissism and social media, and how to get the benefits of narcissism — which isn't entirely a bad thing — while mitigating its downsides.
Resources Related to the Podcast
The Narcissism Epidemic by Jean M. Twenge and W. Keith CampbellDSM criteria for Narcissistic Personality DisorderAoM Podcast #675: The Humble, Narcissistic LeaderAoM Podcast #738: The Character Traits That Drive Optimal Performance
Connect With W. Keith Campbell
Keith's WebsiteKeith's Faculty Page at UGAKeith on Twitter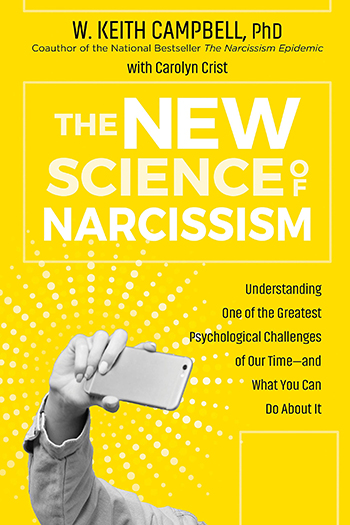 Listen to the Podcast! (And don't forget to leave us a review!)
Listen to the episode on a separate page.
Download this episode.
Subscribe to the podcast in the media player of your choice.
Listen ad-free on Stitcher Premium; get a free month when you use code "manliness" at checkout.
Podcast Sponsors
Click here to see a full list of our podcast sponsors.
Transcript Coming Soon!
The post Podcast #769: The New Science of Narcissism appeared first on The Art of Manliness.
Comments
0 comments