When it comes to lists of men's favorite movies, The Godfather is a perennial inclusion. And as hard as this may be to believe, the critically acclaimed and popularly beloved film is coming up on the 50th anniversary of its release.
Journalist Mark Seal wrote an in-depth piece on the making of The Godfather for Vanity Fair magazine back in 2009, and after doing even more interviews with director Francis Ford Coppola, the actors of the film, and other behind-the-scenes players, wrote a new book on the subject called Leave the Gun, Take the Cannoli: The Epic Story of the Making of The Godfather. It's easy to forget that the film was based on a novel by Mario Puzo, and we spend the first part of our conversation there, with Mark unpacking how an indebted gambler became a bestselling novelist. From there we turn to how Puzo's novel was adapted for the screen — a story as dramatic and entertaining as the film itself. Mark explains why Coppola took the job of directing the film and his genius for casting. He delves into the unexpected selection of Marlon Brando to play Don Corleone, and how James Caan inhabited the role of Sonny, despite not being Italian-American. We get into how a real-life character named Joseph Colombo temporarily shut down production of the film in opposition to the stereotyping of Italian-Americans as mafia, despite the fact Colombo was a mob boss himself. Mark explains why Coppola considered making The Godfather the most miserable experience of his life and the X-factor that ultimately made the film so good. We end our conversation with whether a movie like The Godfather could be made today.
Resources Related to the Podcast
The Godfather by Mario Puzo"The Godfather Wars" — Mark Seal's 2009 piece for Vanity FairThe Kefauver HearingsJoseph ColomboAoM Podcast #551: Inside the Gangsters' CodeAoM Article: 100 Must-See MoviesAoM Article: Weasels Ripped My Flesh! Vintage Men's Adventure Magazines
Connect With Mark Seal
Mark's WebsiteMark on TwitterMark on Instagram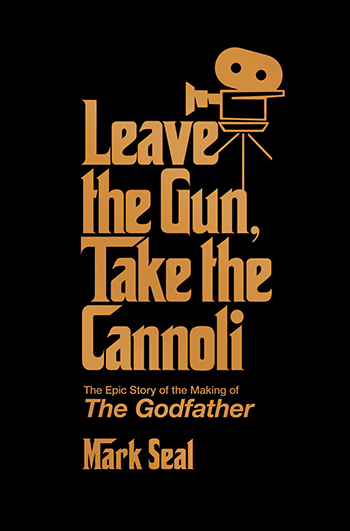 Listen to the Podcast! (And don't forget to leave us a review!)
Listen to the episode on a separate page.
Download this episode.
Subscribe to the podcast in the media player of your choice.
Listen ad-free on Stitcher Premium; get a free month when you use code "manliness" at checkout.
Podcast Sponsors
Click here to see a full list of our podcast sponsors.
Transcript Coming Soon
The post Podcast #758: The Epic Story of the Making of The Godfather appeared first on The Art of Manliness.
Comments
0 comments