Being famous. Knowing someone famous. Getting a laugh after telling a joke. Getting a good grade. Getting likes on a social media post. Winning a video game. Cooking a tasty meal. Being good looking. Having inside knowledge. Sharing a good recommendation.
We often think of status exclusively in terms of wealth, but it's actually at play everywhere, in every situation where we get the feeling of being of value, where we feel ever so slightly elevated in our relative social position. The universal human desire for status greatly influences our culture, as well as our own behavior and the ups and downs of our mood. We would all do well then to understand status better, and my guest today can help you do that. His name is Will Storr and he's the author of The Status Game: On Social Position and How We Use It. Today on the show, Will walks us through why status in its infinite forms is so important to people, the ways it can be gained through dominance, virtue, and success, and how status games take place both within groups and between them. We talk about the good of status — how it can give us a psychological high and motivate the pursuit of skill, competence, and achievement — as well as its dark sides, including the way that a loss in status, and the resulting feeling of humiliation, leads to depression and violence. Will explains how status can be gained by enforcing the rules of a group and punishing those who seem to be lowering the overall status of the tribe, and how this punitive dynamic plays out online. We also discuss how when you try to eliminate certain status games by making things equal, people just find other status games to play, and that when one hierarchy is destroyed, another simply rises to take its place. We end our conversation with what we can do, if the status game is inescapable, to play it in a healthy way.
Resources Related to the Podcast
AoM series on statusAoM Article: How Men Are Evolved for FightingStudy on how mindfulness training can lead to feelings of superiorityHikikomori — Japanese who have withdrawn themselves from societyAoM Article: How to REALLY Be Alpha Like the WolfAoM Podcast #734: How Moral Grandstanding Is Ruining Our Public DiscoursePotlatchEnvy: A Theory of Social Behaviour by Helmut Schoeck
Connect With Will Storr
Will on Twitter
Will's Website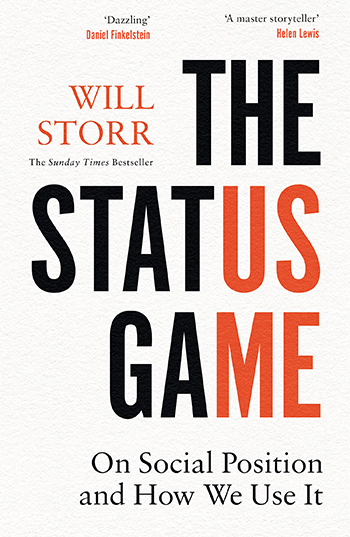 Listen to the Podcast! (And don't forget to leave us a review!)
Listen to the episode on a separate page.
Download this episode.
Subscribe to the podcast in the media player of your choice.
Listen ad-free on Stitcher Premium; get a free month when you use code "manliness" at checkout.
Podcast Sponsors
Click here to see a full list of our podcast sponsors.
Transcript Coming Soon!
The post Podcast #756: How the Desire for Status Explains (Pretty Much) Everything appeared first on The Art of Manliness.
Comments
0 comments