When you think of the Navy SEALs, you think of elite special operators who have been tasked with commando-type missions in conflict zones from Central Africa to Afghanistan. Which raises a question you may never have thought about, but seems quite obvious and interesting once you do: "Wait, why are members of the Navy, a waterborne military force, operating hundreds of miles from the nearest ocean?"
This question spurred my guest, a former Navy SEAL himself, to explore the answer in his book By Water Beneath the Walls: The Rise of the Navy SEALs. His name is Benjamin Milligan and today we discuss the history that explains why the Navy became the branch of the military that supplied this famous go-anywhere force, and how men who started out as sailors became involved in land-based operations. Ben details the predecessors of the SEALs which took the form of various commando-type units that the Army and Marines experimented with and scuttled, and how the Navy, which had played a supporting role in these units, ended up being the one to continue to develop them. We discuss how the naval combat demolition units (NCDUs) and underwater demolition teams (UDTs) birthed during WWII would ultimately lead to the creation of the Navy's frogmen as we know them today. Along the way, Ben shares details of the unique characters who shaped the unit's trajectory, including the surprisingly bookish commander who created the most legendary part of the SEALs' training: Hell Week.
Resources Related to the Podcast
The shoot-down of Extortion 17AoM Podcast #240 on Winston Churchill in the Boer WarEvans CarlsonWilliam DonovanMarine RaidersWilliam DarbyDarby's Rangers movie with James GarnerDraper Kauffman"Telephone pole-type calisthenics"Arleigh BurkeAoM Podcast #477: The History and Future of America's Special Forces
Connect With Benjamin Milligan
Ben on InstagramBen on Twitter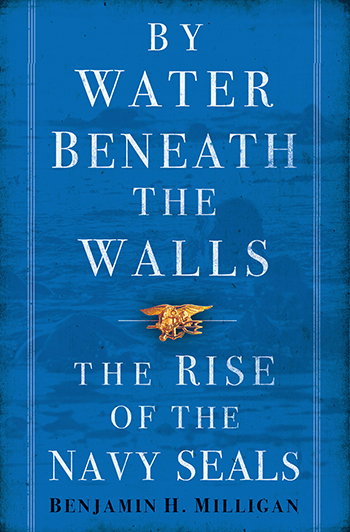 Listen to the Podcast! (And don't forget to leave us a review!)
Listen to the episode on a separate page.
Download this episode.
Subscribe to the podcast in the media player of your choice.
Listen ad-free on Stitcher Premium; get a free month when you use code "manliness" at checkout.
Podcast Sponsors
Click here to see a full list of our podcast sponsors.
Transcript Coming Soon!
The post Podcast #755: Why Do the Navy's Frogmen Fight on Land? appeared first on The Art of Manliness.
Comments
0 comments