Do you ever get to feeling kind of down, dejected, and anxious come Sunday evening? People refer to this phenomenon as the "Sunday Night Blues," and it's a common experience. You may have chalked it up to rueing the fact that your fun and restful weekend is over, and that you have yet another workweek ahead.
But my guest would say that your Sunday night sadness may also be rooted in the feeling of regret — the regret that you didn't put your weekend to good use, that it wasn't restful and fun, and that it was instead busy, draining, and, once again, a big letdown. Her name is Katrina Onstad, and she's the author of The Weekend Effect. Today Katrina shares how the idea of the weekend, of having two back-to-back days off from work, came about, and how it's been challenged and subsequently eroded in the modern day. We then talk about how to take back your weekends, so that your invaluable Saturdays and Sundays feel more the way they did when you were a kid — filled with a sense of possibility.
Resources Related to the Podcast
Saint MondayHaymarket square affairAoM Podcast #602: The Case for Being UnproductiveAoM Podcast #450: How to Make Time for What Really MattersAoM Podcast #748: Time Management for MortalsAoM Podcast #743: How to Get Time, Priorities, and Energy Working in Your FavorAoM Article: How to Better Manage Your Life AdminAoM Article: The Rise of SpectatoritisAoM Article: The Lost Art of Cheap Recreation
Connect With Katrina Onstad
Katrina's Website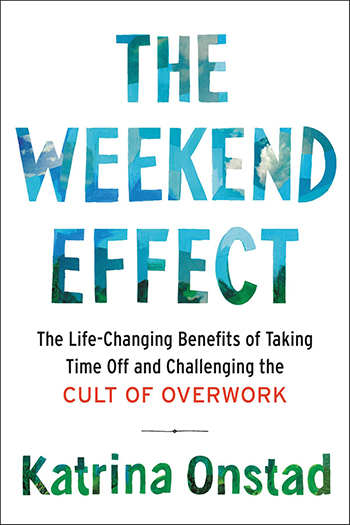 Listen to the Podcast! (And don't forget to leave us a review!)
Listen to the episode on a separate page.
Download this episode.
Subscribe to the podcast in the media player of your choice.
Listen ad-free on Stitcher Premium; get a free month when you use code "manliness" at checkout.
Podcast Sponsors
Click here to see a full list of our podcast sponsors.
Transcript Coming Soon!
The post Podcast #753: Take Back the Weekend appeared first on The Art of Manliness.
Comments
0 comments