In 1872, a group of men that included future Supreme Court Justice Oliver Wendell Holmes, Jr., father of modern psychology William James, and eccentric polymath Charles Sanders Peirce, formed a philosophical society, called the "Metaphysical Club," to exchange and discuss ideas. While very little is known about how this conversational club was conducted over its nine months of life, we do know that each of its individual members made significant contributions to a uniquely American philosophy called pragmatism, and that pragmatism would in turn greatly influence everything from legal theory to education.
My guest today profiles the lives and thinking of each of these interesting men in his Pulitzer Prize-winning book: The Metaphysical Club: A Story of Ideas in America. His name is Louis Menand, he's a Professor of English at Harvard, and today we have a conversation about what the philosophy of pragmatism is about, why Holmes, James, and Peirce, as well as the intellectual John Dewey, arrived at, embraced, and forwarded its principles, and how pragmatism shaped American life between the Civil War and WWI. We end our conversation with why pragmatism fell out of favor, and whether it remains salient today.
Resources Related to the Podcast
AoM Podcast #576 on American philosophy, including pragmatismConsequences of Pragmatism by Richard RortyJohn Dewey and American Democracy by Robert Westbrook
Connect With Louis Menand
Louis's Faculty Page at Harvard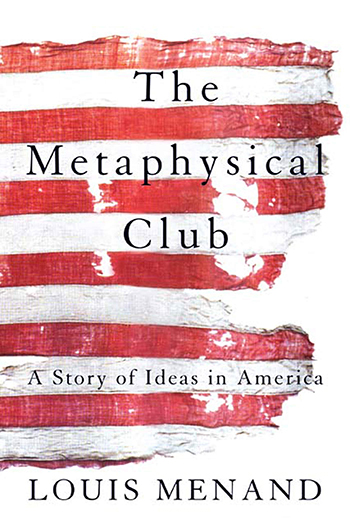 Listen to the Podcast! (And don't forget to leave us a review!)
Listen to the episode on a separate page.
Download this episode.
Subscribe to the podcast in the media player of your choice.
Listen ad-free on Stitcher Premium; get a free month when you use code "manliness" at checkout.
Podcast Sponsors
Click here to see a full list of our podcast sponsors.
Transcript Coming Soon!
The post Podcast #752: The Metaphysical Club appeared first on The Art of Manliness.
Comments
0 comments