If you went to the doctor about treating your depression or anxiety, you might expect to be written a prescription for Zoloft or Xanax. But if you went in to see Dr. Jasper Smits, he might write you a different kind of prescription, one that instructed you to take a jog around the block.
Dr. Smits is a professor and clinical psychologist, as well as the co-author of Exercise for Mood and Anxiety: Strategies for Overcoming Depression and Enhancing Well-Being. Today on the show we talk about why he likes using exercise as an option for patients who struggle with mood disorders, anxiety, and even general stress and anger, but don't want to do talk therapy or take a medication. We discuss how exercise has been found to be as effective for depression and anxiety as medication (and of course has a much better side effect profile), why it works, and whether a particular type of exercise is better for particular disorders. We then spend the rest of the conversation digging into the catch-22 that surrounds depression and exercise: if exercise is good for depression, but when you're depressed you don't feel like exercising, how do you find the motivation to get going with it? We discuss strategies for starting and sticking with exercise that can help not only those who struggle with mood disorders and anxiety, but anyone who is looking to make physical activity a habit.
Resources Related to the Podcast
The Role of Exercise in Treating and Preventing DepressionAoM Series on DepressionAoM Podcast #585: Counterintuitive Advice on Making Exercise a HabitAoM Podcast #589: How Exercise Helps Us Find Happiness, Hope, Connection, and CourageAoM Podcast #705: The Best Tools for Personal Change With Katy Milkman
Connect With Jasper Smits
Jasper's Faculty Page at the University of Texas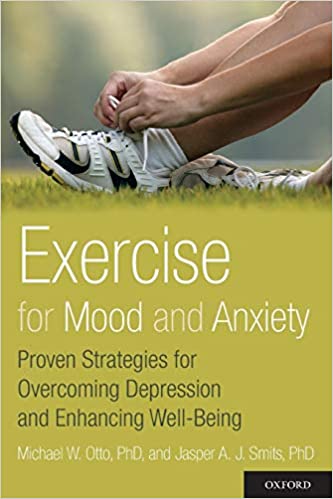 Listen to the Podcast! (And don't forget to leave us a review!)
Listen to the episode on a separate page.
Download this episode.
Subscribe to the podcast in the media player of your choice.
Listen ad-free on Stitcher Premium; get a free month when you use code "manliness" at checkout.
Podcast Sponsors
Click here to see a full list of our podcast sponsors.
Transcript Coming Soon!
The post Podcast #741: The Exercise Prescription for Depression and Anxiety appeared first on The Art of Manliness.
Comments
0 comments