Everyone has experienced the way deadlines can act as a double-edged sword: on the one hand, they force us to get stuff done; but on the other, they often push us to wait until the last minute to get to work, so that we do that work in a poorly executed, slapdash rush. Scientists call that latter dynamic "the deadlineeffect," and my guest today has taken a field-tested dive into how to manage it, so that you can get the advantages of deadlines, without suffering from their downsides.
His name is Chrisopther Cox, and he's the author of The DeadlineEffect: How to Work Like It's the Last Minute—Before the Last Minute. We begin our conversation with how Chris's experience as a magazine editor got him interested in deadlines and what studies have shown as to both their benefits and their pitfalls. Chris then unpacks ways to harness the former towards greater productivity in both your personal and professional life, including creating interim checkpoints, knowing how to set reasonable due dates, planning left to right rather than right to left, and using what he calls "soft opens with teeth." Along the way, Chris explains these principles using a bunch of real world case studies, from the system a chef uses to open multiple Michelin 3-star restaurants to how the Telluride ski resort gets ready to open for the season. We end our conversation with what you can start doing today to take advantage of the power of deadlines in your own life.
Resources/People/Articles Mentioned in the Podcast
The origin of the word deadlineChef Jean-Georges VongerichtenFormer presidential candidate John DelaneyThe Planning FallacyThe Mere Urgency EffectOutcome SalienceNickel and Dimed by Barabra EhrenreichAoM article on how to stop procrastinating AoM Podcast #356: How to Finally Beat ProcrastinationAoM article on the Eisenhower Decision Matrix and the difference between the urgent and the important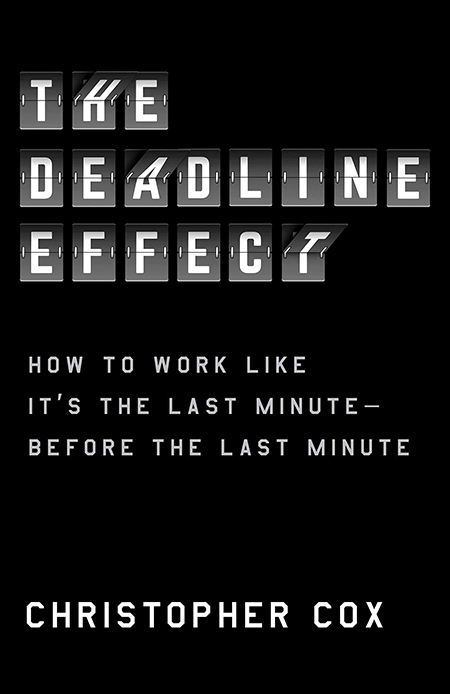 Connect With Christopher Cox
DeadlineEffect WebsiteChris on Twitter
Listen to the Podcast! (And don't forget to leave us a review!)
Listen to the episode on a separate page.
Download this episode.
Subscribe to the podcast in the media player of your choice.
Listen ad-free on Stitcher Premium; get a free month when you use code "manliness" at checkout.
Podcast Sponsors
Click here to see a full list of our podcast sponsors.
Transcript Coming Soon!
The post Podcast #728: Improve Your Productivity With the Power of Deadlines appeared first on The Art of Manliness.
Comments
0 comments