What a gift the human self is. It enables you to sense and reflect upon your own existence; examine the past and plan for the future; check certain impulses in order to reach for other aims; and conceptualize how others see you, allowing you to better connect with them.
But, my guest says, the blessing of the self also comes with a curse, one we need to get a handle on if we're to live flourishing lives. His name is Mark Leary, and he's a professor emeritus of psychology and neuroscience and the author of The Curse of the Self: Self-Awareness, Egotism, and the Quality of Human Life. Today on the show, Mark unpacks exactly what the self is and its vital benefits, before delving into the downsides that also come with having a self. Mark then shares how people can make the most of the advantages of the self, while mitigating its disadvantages, including the practice he most recommends for quieting the kinds of self-related thoughts and ego-driven behaviors that can make us miserable.
Resources/People/Articles Mentioned in the Podcast
Self-Serving BiasIllusory SuperiorityAoM podcast #661 on insomnia and how we can stress ourselves out of better sleepAoM podcast #644 on how to develop greater self-awareness and the potential downsides of introspectionAoM article on meditationEscaping the Self: Alcoholism, Spirituality, Masochism, and Other Flights From the Burden of Selfhood by Roy Baumeister
Connect With Mark Leary
Mark's WebsiteMark's Blog on Psychology Today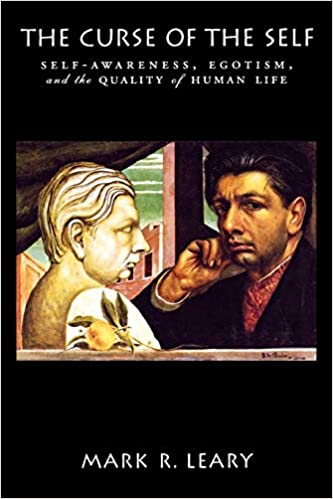 Listen to the Podcast! (And don't forget to leave us a review!)
Listen to the episode on a separate page.
Download this episode.
Subscribe to the podcast in the media player of your choice.
Listen ad-free on Stitcher Premium; get a free month when you use code "manliness" at checkout.
Podcast Sponsors
Click here to see a full list of our podcast sponsors.
Transcript Coming Soon!
The post Podcast #725: The Curse of the Self appeared first on The Art of Manliness.
Comments
0 comments