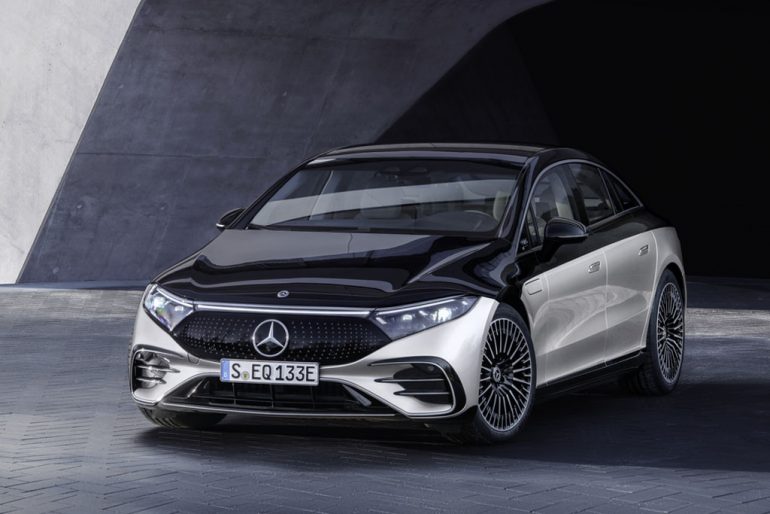 Mercedes-Benz has been an automotive pioneer in more ways than one for well over 100 years. They've essentially been the mainstream luxury pacesetter at the forefront of technology and automotive innovation for many decades, and one can even argue that they've done such since the conception of the German brand regarded as using the first internal combustion engine in an automobile. Today, Mercedes-Benz sets its eyes on electrification with yet another trend-setting creation, the new 2022 EQS Sedan.
The new Mercedes-Benz EQS Sedan is being touted as the S Class of EVs, which we can proudly reiterate as the EQS is just that, an S Class-sized Benz with the best of today's tech you can find in an automobile only with an electric drivetrain. That has merit in the newfound EV world as the Mercedes S Class has long been the benchmark for luxury in a large sedan package, and we look at the EQS being no different for a vehicle utilizing a fully electric powertrain.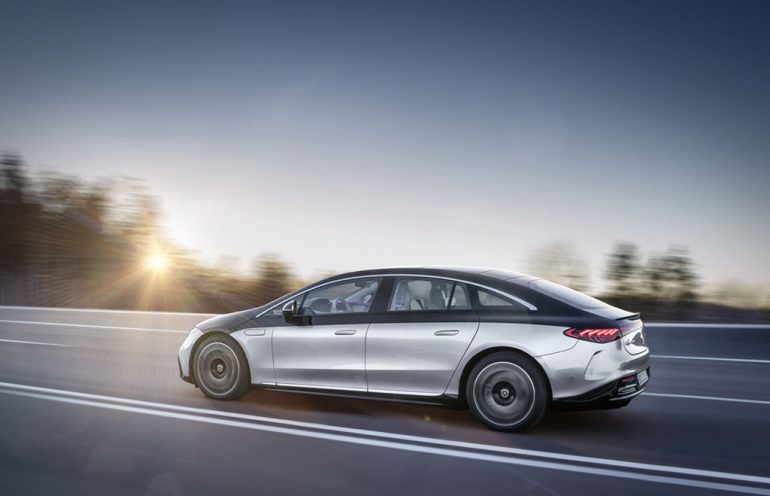 The new EQS embodies the first dedicated electric car platform from Benz, one that is said to have a range of 485 miles in initial European tests procedures, which may equate to about 400 miles of range in the United States once the EPA conducts its tests. Moreover, the EQS is publicized as having the most advanced interior in any current production vehicle, and we have no arguments with that claim considering there's 56-inches of screen (curved cover glass diagonally end to end across the dashboard) real estate throughout the futuristic dashboard. The infotainment system and its screens, dubbed a Hyperscreen, is a derivative of what we've tested firsthand in current production Mercedes that features the latest MBUX (Mercedes-Benz User Experience) infotainment system, which we give merits to its advancements in automotive interactions and use of conversational speech inputs. The totality of the screens is a combination of using several smaller screens, including the 12.3-inch digital instrument display, a 12.3-inch passenger display, and a center 17.7-inch central OLED touchscreen. The system runs off of an 8-core CPU with 24 GB of RAM and has a haptic feedback system with 12 actuators under the touchscreen surfaces.
Read More
—————-
By: Malcolm Hogan
Title: New Car Preview: 2022 Mercedes-Benz EQS EV Sedan
Sourced From: www.automotiveaddicts.com/74382/new-car-preview-2022-mercedes-benz-eqs-ev-sedan
Published Date: Wed, 01 Sep 2021 12:26:15 +0000
Did you miss our previous article…
https://www.mansbrand.com/how-ai-is-impacting-the-automotive-industry/
Comments
0 comments