Jamie Lee Curtis was one proud mother at the wedding of her daughter, Ruby Guest.
The happy occasion was far from a traditional affair as Ruby – who is transgender – married her partner, Kynthia, while dressed in cosplay costumes of their favourite video game characters.
Curtis, 63, also got in on the fun and dressed to the fantasy theme as she officiated the ceremony, which was held in her backyard. The proud mum also shared a photo on Instagram of the big day, which showed her linking arms with the newlyweds. 
READ MORE: Harry and Meghan sign 12-month UK contract
https://www.instagram.com/p/CeJ3xnlhJIN/
"WIFE IS SWEET!" the Halloween star captioned the photo, adding that the couple were married on May 29. 
In another photo showing the newlyweds and their guests sitting under colourful beach umbrellas, Curtis wrote: "YES THEY DO AND DID! MARRIED!"
READ MORE: Johnny Depp stuns with shock concert performance while awaiting defamation case verdict
Two months ago, during an appearance on Jimmy Kimmel Live!, Curtis first revealed she would be officiating the ceremony.
"It is a cosplay wedding. That means you wear a costume, you dress up as something," Curtis explained on the show.
https://www.instagram.com/p/CeJ4ApSB50-/
The actress also shared details of her costume, saying she would be dressed as popular video game character Jaina Proudmoore.
"It's a game, I don't know. She's an admiral. I went on Etsy and wrote 'Jaina Proudmoore costume' and up came a woman, had the costume. I said, 'Great.'"
READ MORE: Adelaide mum's moment of truth after 'feeling awful'
Elsewhere in her  Jimmy Kimmel Live! Interview, Curtis revealed that her other daughter, Annie, 35, also got married in her backyard.
"Both my children will have been married in my backyard, which brings me to tears," the actress said. "It's so much more meaningful. Being a parent, having both of your children married in your backyard. It's just in your home."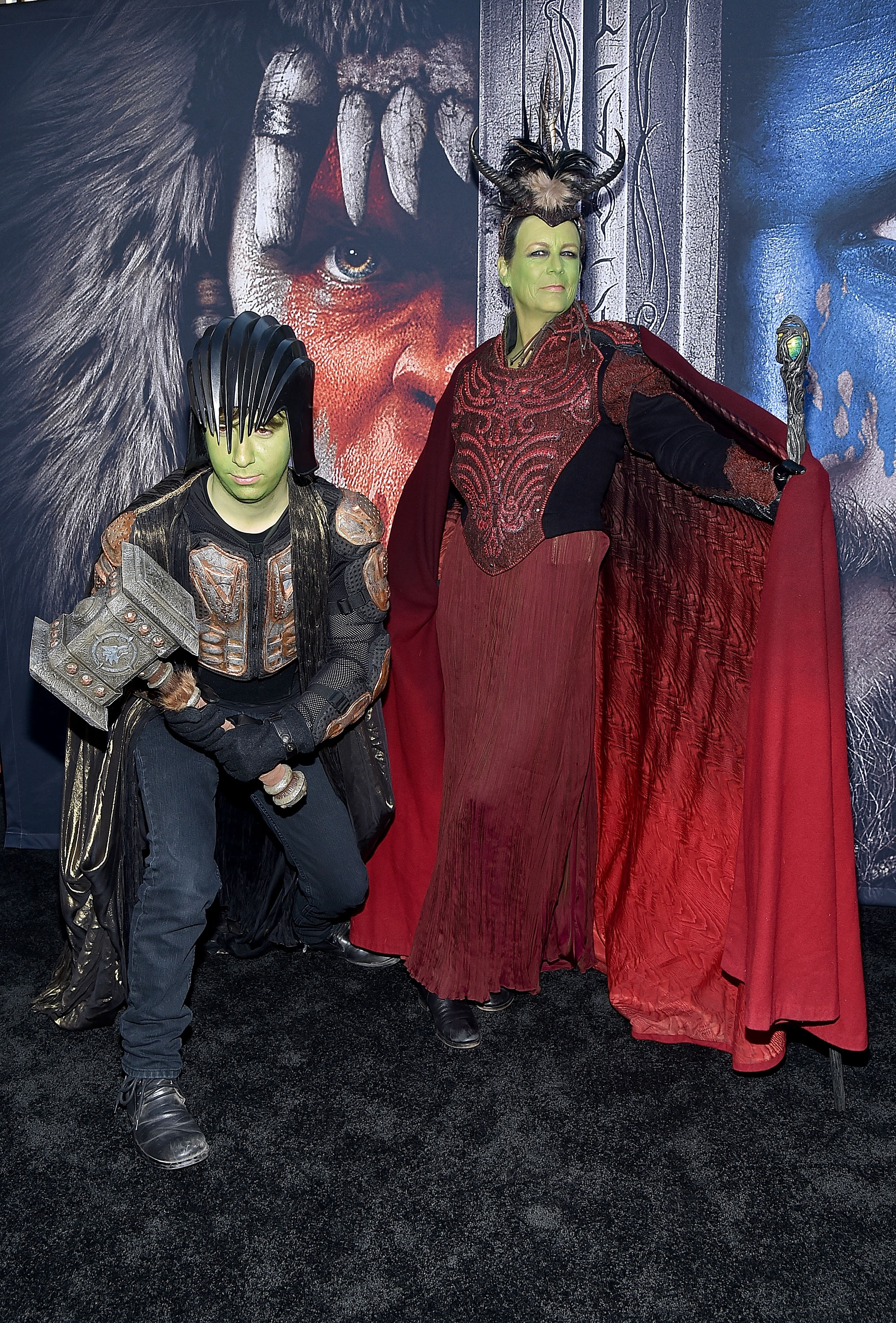 Curtis and her director husband Christopher Guest adopted Ruby – a computer gaming editor – and sister Annie, now 35, when they were infants.
It was in July last year that Curtis, with her daughter's permission, first revealed Ruby was transgender.
"[We] watched in wonder and pride as our son became our daughter Ruby," Curtis AARP magazine. 
In the interview, Curtis said Ruby's transition helped her shift her mindset and ditch her past beliefs that gender identity was fixed.
"I am somebody who sheds every day. Let's get rid of that, I don't need that. It's all about old ideas that don't work anymore."
For a daily dose of 9Honey, subscribe to our newsletter here.
————————————
Title: Jamie Lee Curtis officiates daughter Ruby's wedding to partner Kynthia in cosplay-themed backyard ceremony
Sourced From: celebrity.nine.com.au/latest/jamie-lee-curtis-officiates-daughter-wedding-cosplay-theme-backyard-ceremony/f997b21c-8b45-402e-9dca-0350dd98a42e
Published Date: Tue, 31 May 2022 03:05:00 GMT
Comments
0 comments