As Johnny Depp's defamation trial against ex-wife Amber Heard continues, attention surrounds his previous relationship with Kate Moss.
The supermodel has been embroiled in the saga after Heard mentioned her name in court last week. In her testimony, the Aquaman actress said an alleged altercation involving Depp, her sister Whitney Henriquez and a staircase reminded her of a rumoured incident between Moss and Depp, who dated for several years in the '90s. 
"[Whitney's] back was to the staircase, and Johnny swings at her," Heard claimed in court. "I don't hesitate, I don't wait – I just, in my head, instantly think of Kate Moss and stairs."
READ MORE: Meghan Markle's father Thomas rushed to hospital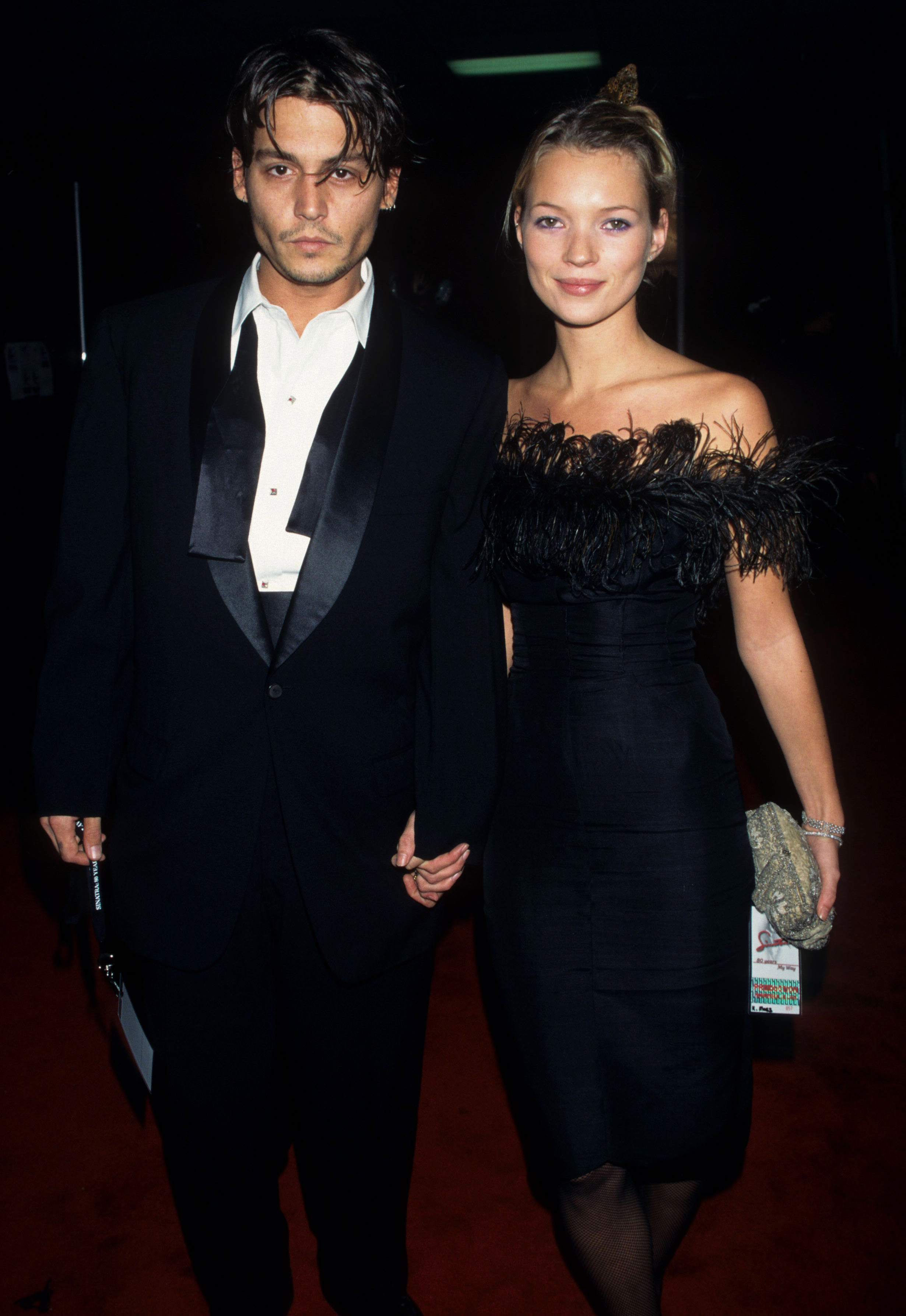 By mentioning the alleged misconduct involving Moss, Depp's lawyers are now able to call the model to the stand as a witness – and it's believed she will testify on Depp's behalf via video link to debunk the rumour once and for all. 
It's believed Moss will explain that then-boyfriend Depp did not push her down the stairs but instead swept her up and carried her to safety when she slipped. 
READ MORE: Major blow for Johnny Depp as defamation trial continues
In the meantime, the former couple have garnered interest in their previous relationship back in the '90s, when they were considered one of showbiz's most beautiful couple. So let's take a look back at the high-profile romance between the iconic couple.
How they met
Johnny Depp and Kate Moss dated for four years before their split in 1997. They meet in 1994 with celebrity columnist George Wayne introducing the pair at a Cafe Tabac in New York City, one after Depp split from actress Winona Ryder. 
"Johnny was in the back having dinner and Kate walked in with Naomi and [I] grabbed her and made the introduction!" Wayne claimed on Instagram back in 2019.
"I had no idea that they would then become the IT couple for seasons to come … destroying hotel rooms across the globe during their still unforgettable union!"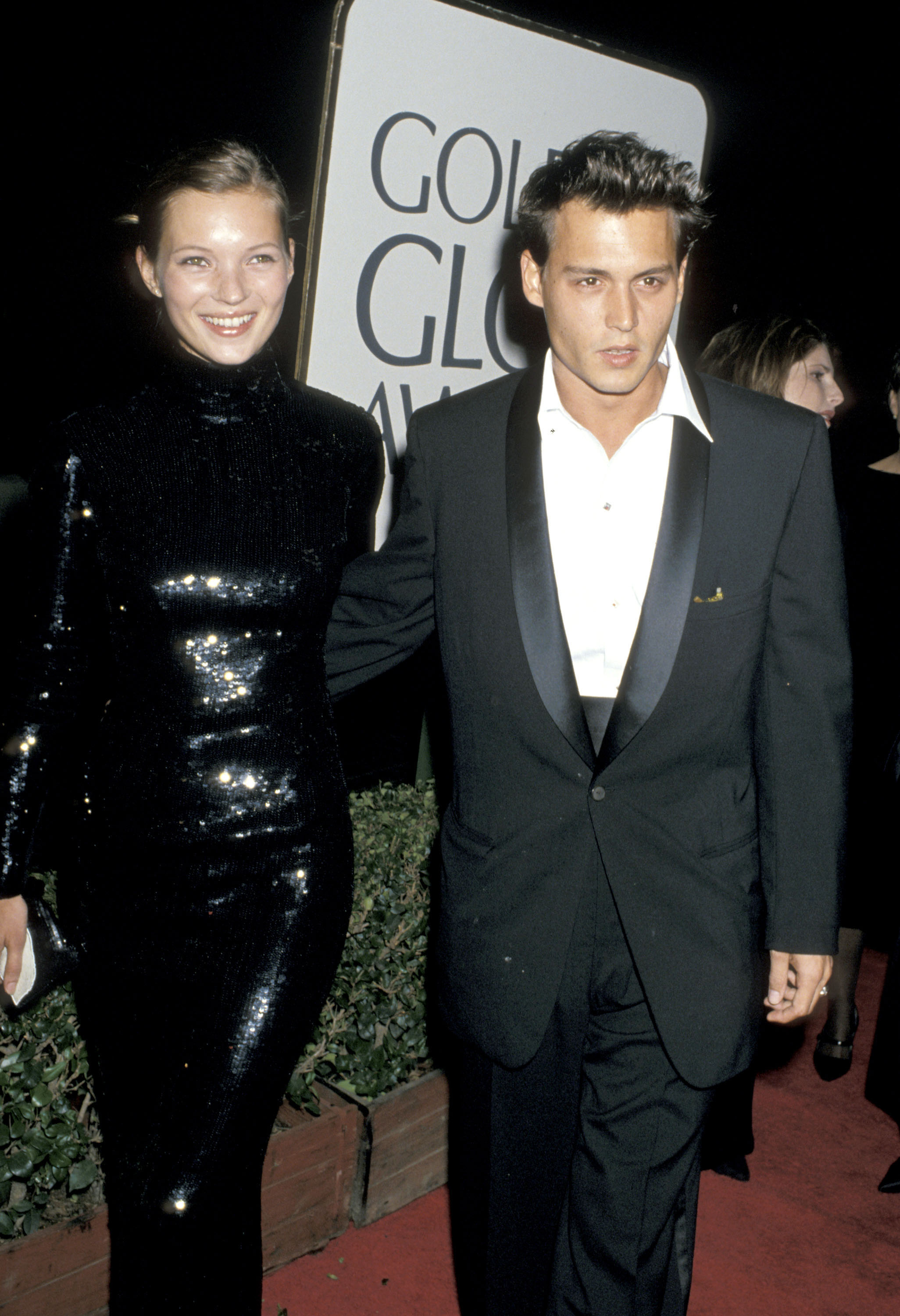 The 21 Jump Street star was 31 at the time, while Moss was just 20, but their chemistry was instant.
"I knew from the first moment we talked that we were going to be together," Moss said, according to Fred Vermorel's 2006 book Kate Moss: Addicted to Love. "I've never had that before. That's sweet."
Rocky road
The media couldn't get enough of the pairing between Depp and Moss, who took their romance from London to France and LA to New York, creating a string of headlines along the way.
In September 1994, just months after they met, police were called to New York's Mark Hotel, where they found the couple's presidential suite trashed following an alleged argument.
READ MORE: Ricky Gervais lashed over Netflix special
According to police, Moss was found unharmed inside the room and Depp was "in a state of possible intoxication".
He was arrested for alleged criminal mischief but the charges against the actor were dropped after he paid the hotel more than US$9,000 ($12,000) for the damages.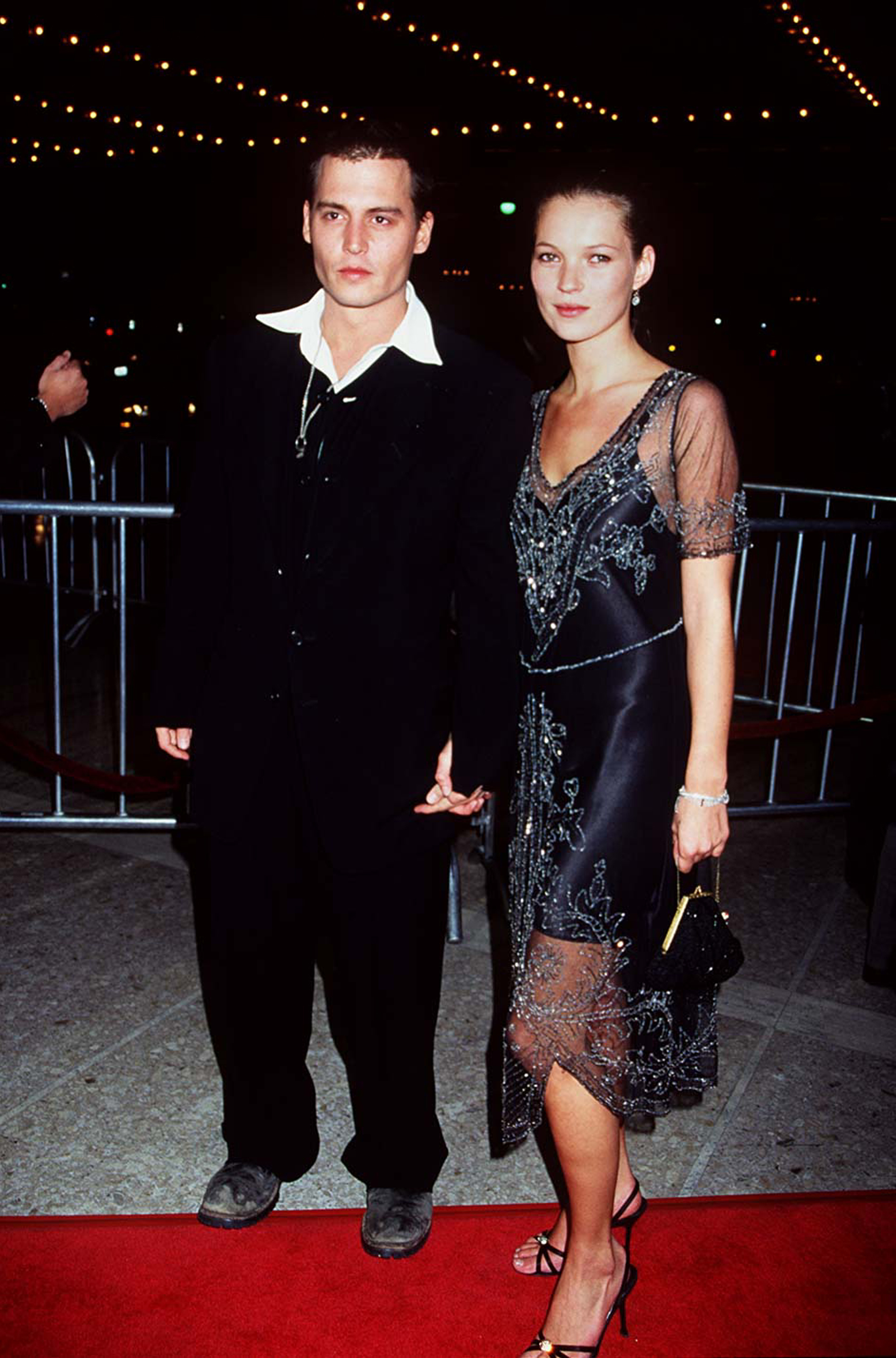 Depp later blamed the incident on an armadillo that he said was hiding in the closet, although no creatures were found in the room.
"It has absolutely nothing to do with Kate," Depp later said of the incident, as reported by E! News. "You want to hear the honest truth about what happened in that hotel? There was a cockroach in that room the size of a baseball, and I was chasing it, and I missed."
But their union was not always tumultuous. In January 1995, Depp threw Moss a 21st birthday party at the Viper Room in LA., He gave her a stunning John Galliano white slip dress to wear – and it was an item of clothing she cherished for a long time.
"It has travelled with me everywhere over the years," the supermodel told once told British Vogue. "It's the most perfect dress." 
Breaking up
After four years of dating, the couple called it quits in 1994. Depp would later accept responsibility for the demise of their relationship. 
"I have never got that emotional over a woman before," he said in an interview with Hello! magazine in 1998. "I have been so stupid because we had so much going for our relationship. I'm the one who has to take responsibility for what happened – I was difficult to get on with, I let my work get in the way and I didn't give her the attention I should have done."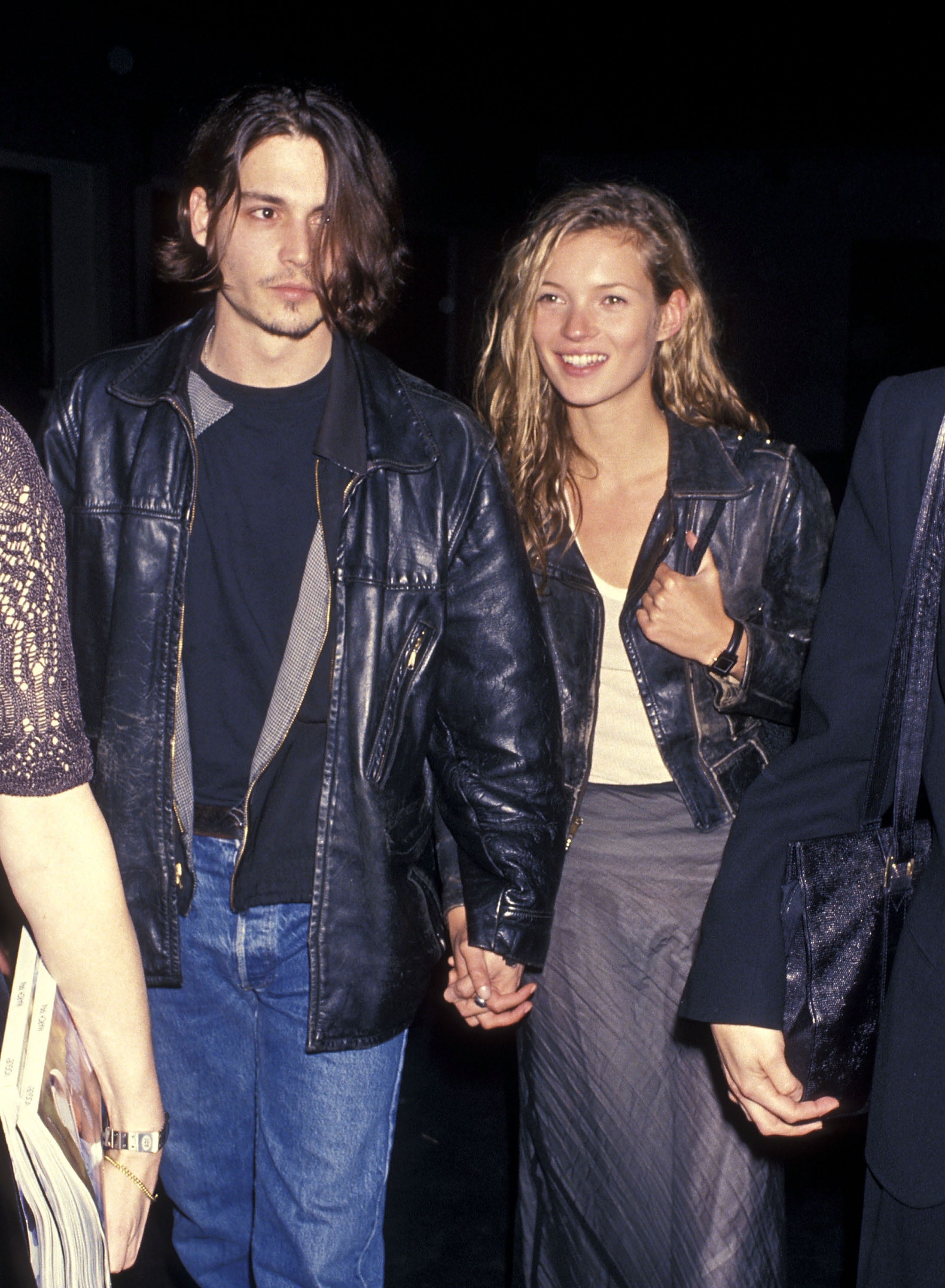 "The whole thing was crazy because I should never have got so worked up over what people had to say about my work," he added. "Sure I should care about my movies, but when I get home, I should try to leave that stuff behind. I couldn't do that and I was horrific to live with. Trust me, I'm a total moron at times."
Meanwhile, it was no secret Moss struggled with the breakup, telling Vanity Fair in 2012 that she grieved the relationship for many years. 
"There's nobody that's ever really been able to take care of me. Johnny did for a bit," she said. "I believed what he said. Like if I said, 'What do I do?' he'd tell me. And that's what I missed when I left. I really lost that gauge of somebody I could trust."
"Years and years of crying. Oh, the tears!" she added.
For a daily dose of 9Honey, subscribe to our newsletter here.
————————————
Title: Inside Johnny Depp and Kate Moss' four-year relationship
Sourced From: celebrity.nine.com.au/latest/johnny-depp-kate-moss-relationship/f8798e89-d0e0-4ac7-9c89-5f4c9cb126ce
Published Date: Wed, 25 May 2022 03:05:00 GMT
Read More
Did you miss our previous article…
https://www.mansbrand.com/television-academy-throwback-constance-wu/
Comments
0 comments