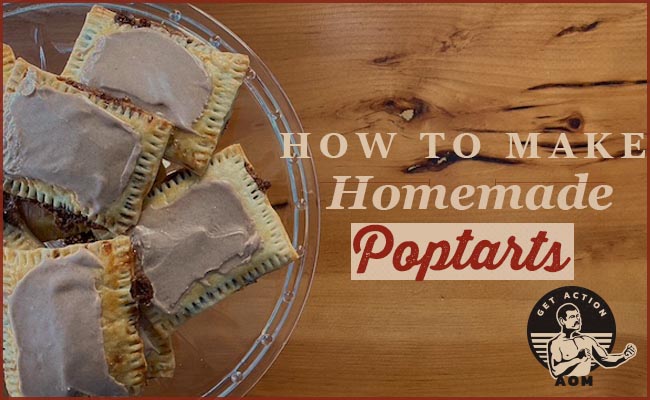 As a kid, few breakfasts were as yummy as a freshly toasted Pop-Tart. To the brain of a child, treats like Pop-Tarts (and basically any Little Debbie snack) always come from a box — always have and always will. But if you're looking for a weekend or holiday baking project (this would be an undeniably crowd-pleasing breakfast on Christmas morning), Pop-Tart-esque pastries can indeed be made from scratch.
Homemade "pop tarts" are a different — infinitely better — experience than that of the boxed variety. While the crumbly, dry exterior of the latter undeniably has its charm, flaky layers of real pie crust create a truly delectable pocket which can be filled with flavor combinations that aren't limited to what you can find on grocery shelves. I wanted to do something "classic" here though, and since growing up my favorite flavor of the boxed variety was brown sugar cinnamon, that's the flavor I decided to recreate, complete with brown sugar glaze on top. 
While this isn't really a beginner's recipe, it can be done with minimal baking experience. The first time I did these, about a year ago, was in fact the first time I ever made a pie crust. Have no fear, fellow bakers. 
For planning purposes, give yourself at least a half a day to whip up these DIY pastries (total time; active time is probably half that). The process can be split up into three distinct sections. Let's jump in. 
First: Making the Pie Crust Dough
If you've never made a pie dough, it's time to learn. It's far easier than I thought it would be and tastes way better than store-bought. You could use a store-bought pie dough and save some time — no shame there. But if you're going to do the work of homemade pop tarts, it's worth the homemade crust. 
There are a number of methods used for making pie dough — electric mixer, by hand, and my personal favorite, the food processor. This method is incredibly easy and doable even for a beginner.  
The recipe below is my preferred pie crust and is known as an all-butter recipe because it doesn't use any shortening (who ever has shortening in their house anymore?). 
Ingredients
2 1/2 cups all-purpose flour 1 teaspoon salt 1 cup butter (two sticks); cold and cut into small pieces — about 1/4 tbsp size1/2 cup of ice water (you'll use a tablespoon at a time, so just get a measuring cup of water with some ice in it)
Directions
1. Add 1 1/2 cup flour and the salt to the food processor; pulse a few times until well combined.
2. Add butter and process for ~15 seconds. There should be no large butter chunks remaining and it should look like tiny balls of butter/flour.
3. Scrape the bowl of the processor and add the remaining 1 cup of flour. Pulse a handful of times; again, it should be a crumbly mixture at this point and won't be coming together into a dough yet.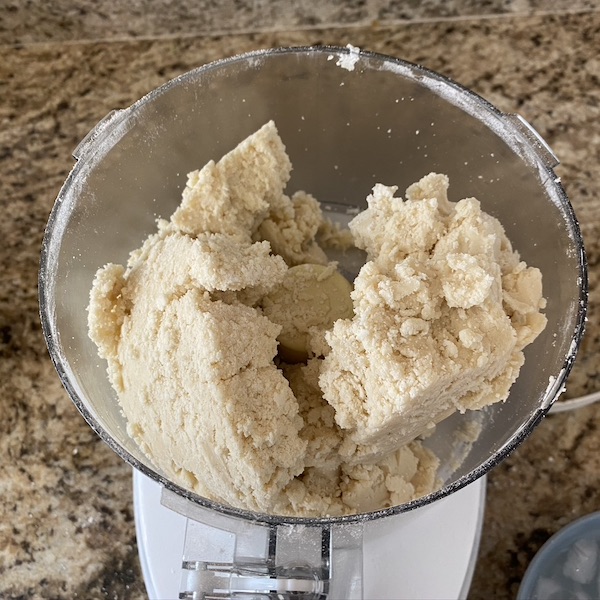 4. Add 4
Comments
0 comments