Additional reporting and photos by Caroline Whatley.
Traveling in our van has led to some amazing experiences. Epic sunsets, some really great trail runs, meeting new people and way too many campfires to remember.
We love what we're doing, but our nomadic life does present some challenges, one of which is maintaining a healthy diet of fresh food while traveling around. We've compiled some of our top tips and tricks for eating healthy on the road.
Simple Is The Name of the Game
No one said you can't have eight course meals when you're on an adventure, but the logistics of doing so are enough to scare most people away. There's the storage aspect of it as well as the preparing and cooking aspect, not to mention the hassle involved in cleanup.
When we travel, we tend to do a lot of one pot cooking. A typical meal for us includes a vegetable, starch and a protein. Cook the one that takes the longest and add the rest accordingly. Simple cooking doesn't have to mean that it tastes bad or is unhealthy.
Get Groceries Often
Some vans and rigs have refrigerators in them. Ours is not one of them. It has a bed and some storage boxes as well as a table in it but it's lacking a fridge. As a result we find ourselves going to the grocery store often (more often than we'd like) so that we can eat fresh, healthy food.
Though it takes a good bit of planning, it's cheaper than eating in restaurants and healthier than eating fast food. Our limiting factor is storage space and the ability to keep things cool.
Get Yourself a Cooler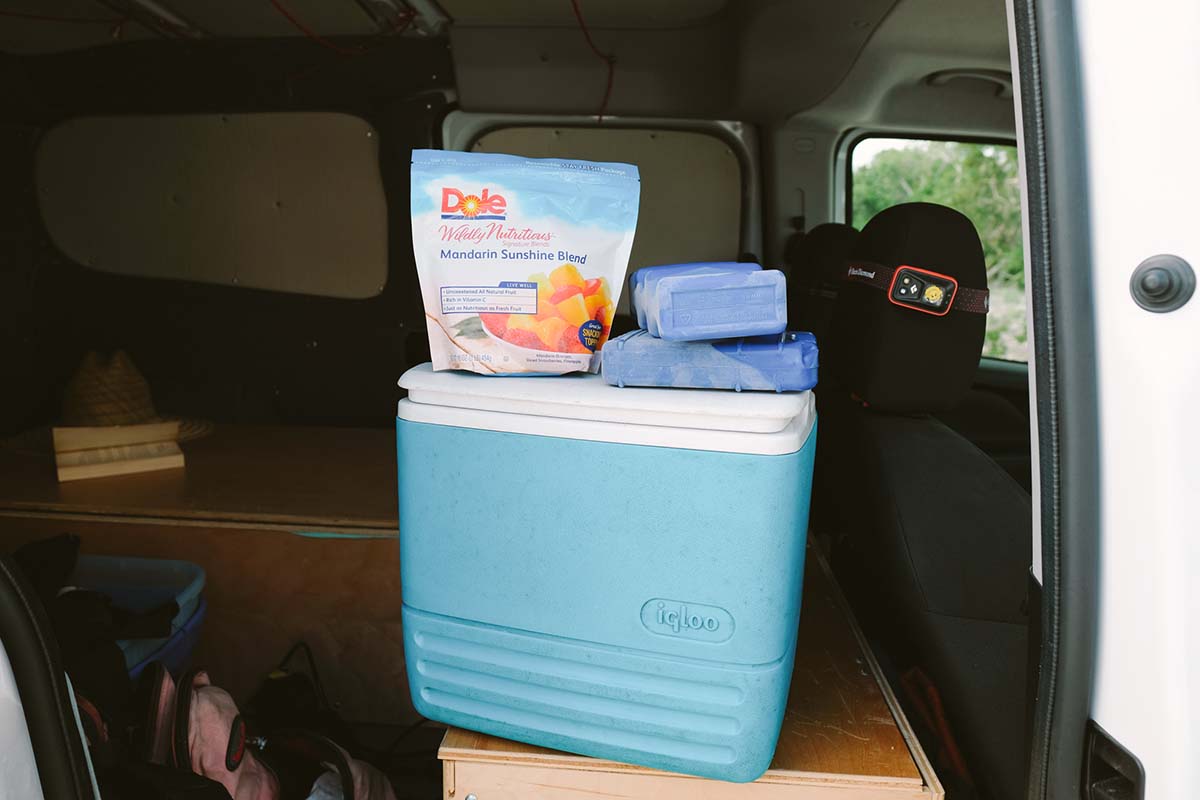 This old-school Igloo is worth its weight in gold. Photo: Authentic Asheville
We've been making do with a little Igloo cooler that I borrowed from my parent's garage over 15 years ago.
It no longer has a handle and is a little banged up from heavy use but with ice in it, it's good for keeping food cool for about 30 hours. Getting a cooler is your first step to maintaining a diet of healthy food while on the road.
lways Keep It Cool
We use a variety of methods to keep our food cool: ice packs, dry ice, frozen water bottles, frozen foods, etc.
Whatever you do, cool early and often. If you're really on top of things, put some cold ice packs into the empty cooler for about an hour to "pre-treat" it. That way it's already conditioned when you put things into it. Another thing you can do to maximize the cooling is to pack your cooler full. It'll keep everything colder longer. Do your best to keep your van and your cooler in the shade (or in the air conditioning) and keep it closed as much as you can. Opening it and staring into it lets out precious cold air.
Learn How to Properly Pack It All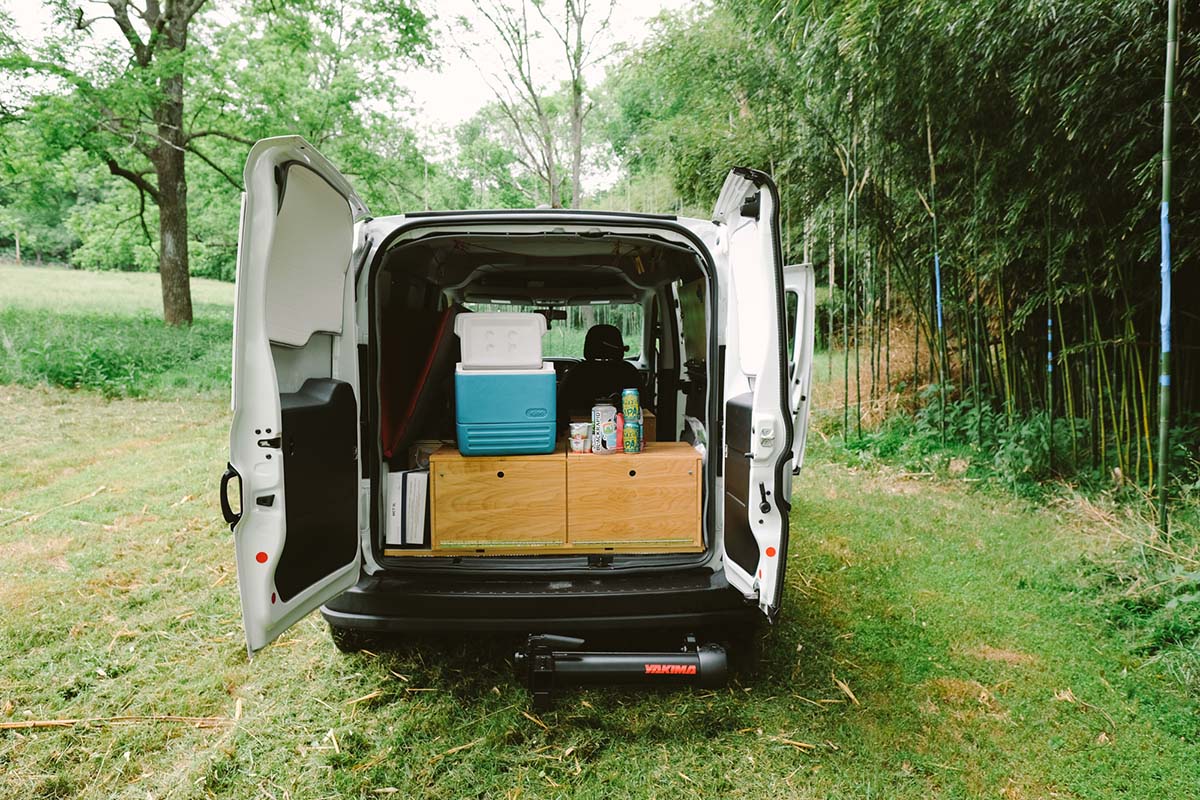 Comments
0 comments