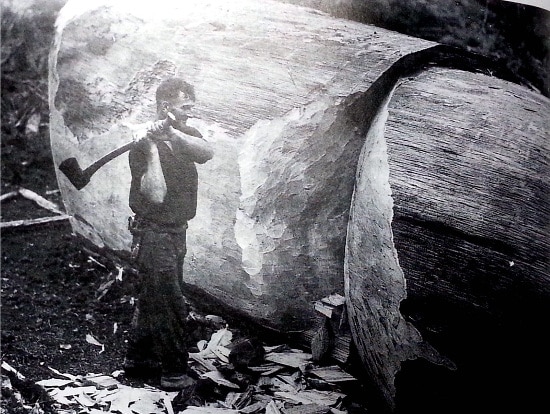 With our archives now 3,500+ articles deep, we've decided to republish a classic piece each Friday to help our newer readers discover some of the best, evergreen gems from the past. This article was originally published in August 2015.
It's happened to all of us.
You have a "come to Jesus" moment and decide you need to make changes in your life. Maybe you need to drop a few pounds (or more), want to pay off some debt, or desperately long to quit wasting time on the internet.
So you start planning and scheming.
You take to your journal and write out a bold strategy on how you're going to tackle your quest for self-improvement. You set big, hairy SMART goals with firm deadlines. You download the apps and buy the gear that will help you reach your objectives.
You feel that telltale rush that comes with believing you're turning over a new leaf, and indeed, the first few days go great. "This time," you tell yourself, "this time is different."
But then…
You had a long day at work, you just can't make it to the gym, and by golly, eating an entire pizza would really make you feel better.
Or an unexpected expense comes up, and your bank account dips back into the red.
Or you decide you've been doing really well with being focused, so what's a few minutes of aimless web surfing going to do?
Within a matter of days, your fiery ambition to change yourself is extinguished. That audacious, airtight plan in your journal? You don't even look at it again because along with your goal to lose weight, your daily journaling goal has also met an untimely demise.
And so you're back to where you started, only even worse off than before. Because now you're not just an overweight, in debt, and easily distracted man, you're an overweight, in debt, and easily distracted man who has failed at not being overweight, in debt, or easily distracted. The sting of failure can feel like an existential gut punch.
But time heals all wounds. Nature has — for better and worse — blessed us with terrible memories, so we forget how crappy we felt when we failed in our last attempt to radically improve ourselves.
Thus, six months later that itch to change yourself returns, and the whole scenario plays itself out again, like some Napoleon Hill, Think and Grow Rich-infused version of Groundhog Day.
Getting Off the Roller Coaster of Personal Development
Our quest to become better often feels like a roller coaster ride with its proverbial ups and downs. By the time you're headed down Self-Improvement Mountain for the twentieth time, you're vomiting out the side of your cart in self-disgust, cursing yourself that you once again bought a ticket to ride.
Why are our attempts to better ourselves usually so uneven, and why do they so frequently end in failure? There are a few reasons:
Focusing on the big goal overwhelms us into inaction. It's an article of faith in the world of personal development that you have to make big, Empire State goals. You don't just want to dominate in your own life — you want to dominate the world.
And so you draw up plans for leaving behind the 99% of schmos out there, and becoming part of the extraordinary 1% — not necessarily as measured in pure wealth, but in passion, fitness, financial independence, and number of Machu Picchu pics in your Instagram feed.
But the enormity of your goals ends up overwhelming you into
Comments
0 comments