After nearly two decades away, Ford's famed 4X4 is back, and more rugged than ever. The newly unveiled 2021 Bronco SUV features a two- and (first-of-its-kind) four-door model designed to appeal to drivers interested in heading into the wild. In the COVID-19 era, that seems like a pretty good bet. Thankfully, the Bronco, which will start at just under $30,000, more than just looks the part: Its burly design is backed up by a sophisticated 4×4 drivetrain and plenty of tech that will assist in sending you far off the grid, should the need arise. Here are a few takeaways from the unveiling: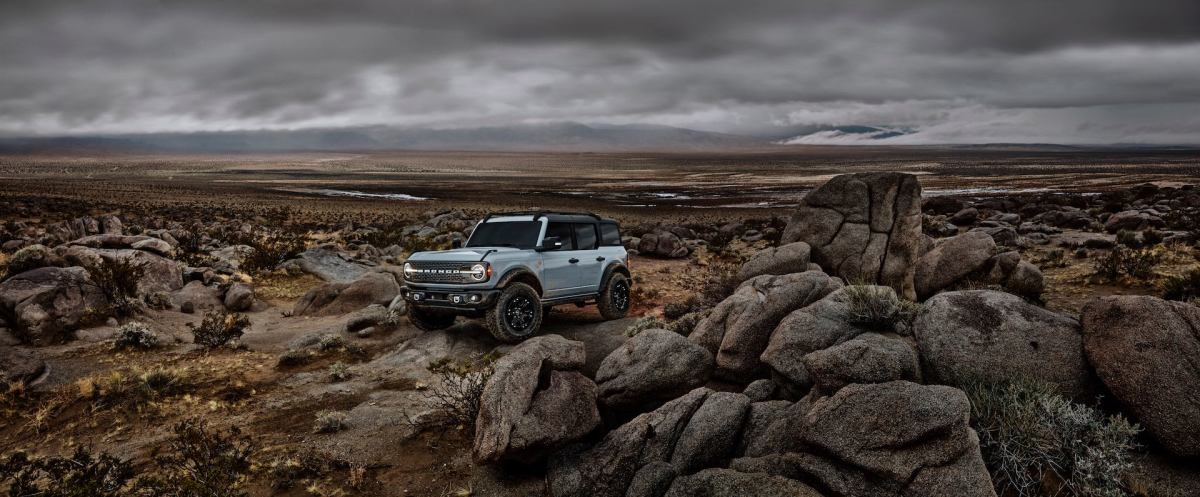 Pre-production 2021 Bronco four-door Badlands series with available Sasquatch


off-road package in Cactus Gray in Johnson Valley, California.Ford Motor Company
It's aimed right at Jeep Wrangler drivers.
"We knew from research that customers were getting a bit fatigued with the one and only choice in the marketplace," says Bronco Brand Manager Dave Rivers. "One of the interesting factoids that we came across is that the number one vehicle brand cross-shopped by Jeep owners is Ford." In order to catch as many buyers in the space as possible, Ford developed a three-vehicle approach. The Bronco two- and four-door models, which share a platform with the Ranger pickup truck, will feature rugged, off-road 4×4 capabilities and al-fresco driving opportunities via removable doors and roof, à la the Wrangler. The Bronco Sport, based on the Ford Escape platform, offers a smaller, more citified entry-point into the Bronco family.
The Complete History of the Ford Bronco
Read article>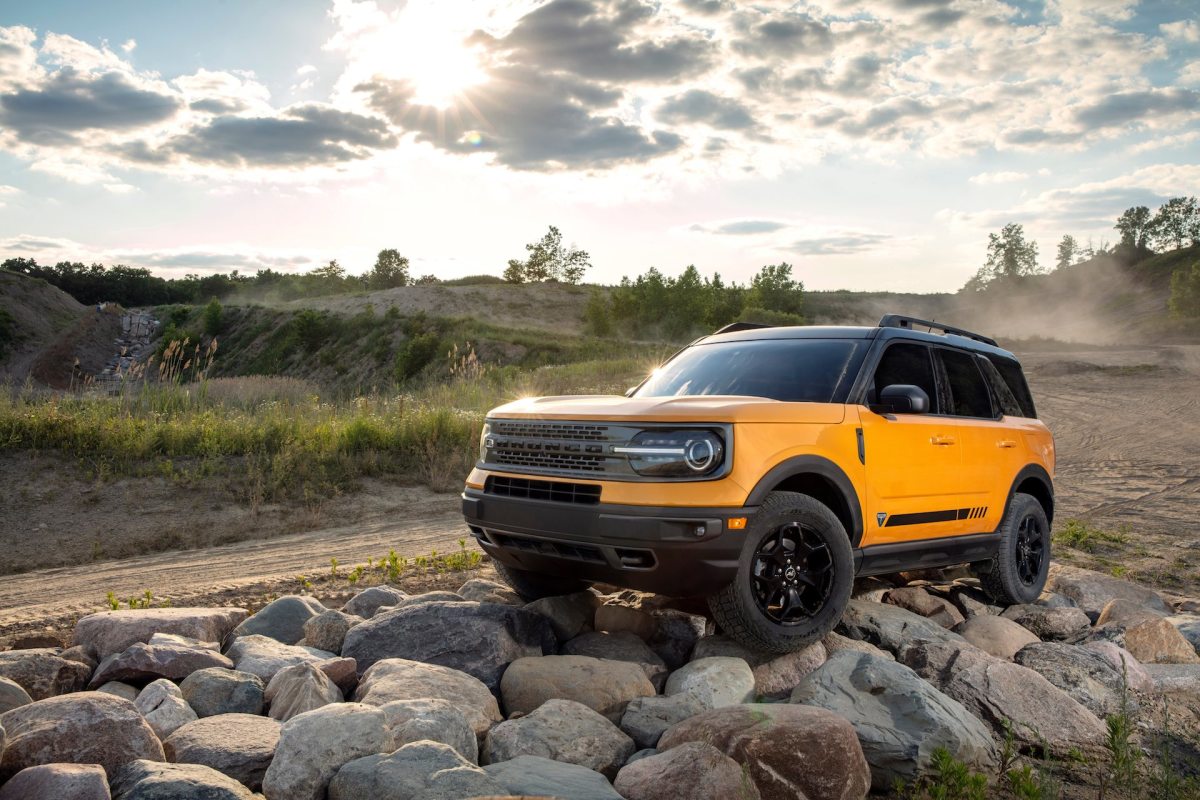 The all-new Bronco Sport First Edition series in Cyber Orange Metallic Tri-Coat. (Pre-production model pictured.)Ford Motor Company
It's got a retro Bronco look, but forward-looking tech.
The two-door and four-door Broncos bear stylistic cues from the blocky Bronco models of the '60s and '70s: flat body panels, short overhangs, flared fenders, an encapsulated grille. But the revived Bronco isn't simply a throwback pastiche. It features plenty of new tech, including an optional
Comments
0 comments