We've all let our minds drift from our work desks to somehow floating the mighty Grand Canyon—on the life bucket list for boaters since it was first run by John Wesley Powell in 1869. But the Grand takes either big bucks or big chunks of time for, respectively, a commercial trip or a private expedition launched via a permit lottery system (needing some skill and diligence), which can take years.
Thankfully, another U.S. river system offers all the wilderness and whitewater, without the fuss and fanfare. Explored by Lewis and Clark a whole 67 years before Powell spilled the beans on the Big Ditch, Idaho's Wild & Scenic Main Salmon is the second-longest, free-flowing river in the Lower 48. Located in 2.3-million-acre Frank Church-River of No Return Wilderness, the largest contiguous wilderness in the Lower 48, it also carves one of the deepest gorges in North America, deeper even than the Grand. Its watershed comprises the most unsung region of rivers and mountains in the contiguous U.S., just waiting to be hiked, biked, paddled and explored.
"It's one of the wildest places in the Lower 48 with some of the best, most pristine wilderness and remaining salmon habitat," says Amy Kober of Washington, D.C., conservation organization American Rivers. "In an era of climate change, those cold-water streams are more important than ever for fish and wildlife."
In today's age of increasing development and resource extraction, preserving this playful wilderness is as important as ever, as the region represents one of the last true, wild public places in the country. And to become an advocate to preserve it, first you must experience it. Take advantage of its summer-long permit window, or, for the more adventurous, launch during off-season, which often spells instant adventure with shifting weather and water levels (peaking in late spring, and dropping out in early fall). Regardless of runoff, put central Idaho's river corridor wilds on your road-trip and river-trip list, as it's every bit as grand as the Grand.
Start your journey by learning the Salmon River system's three major arteries.
Into Idaho's Frank Church River of No Return Wilderness
Read article>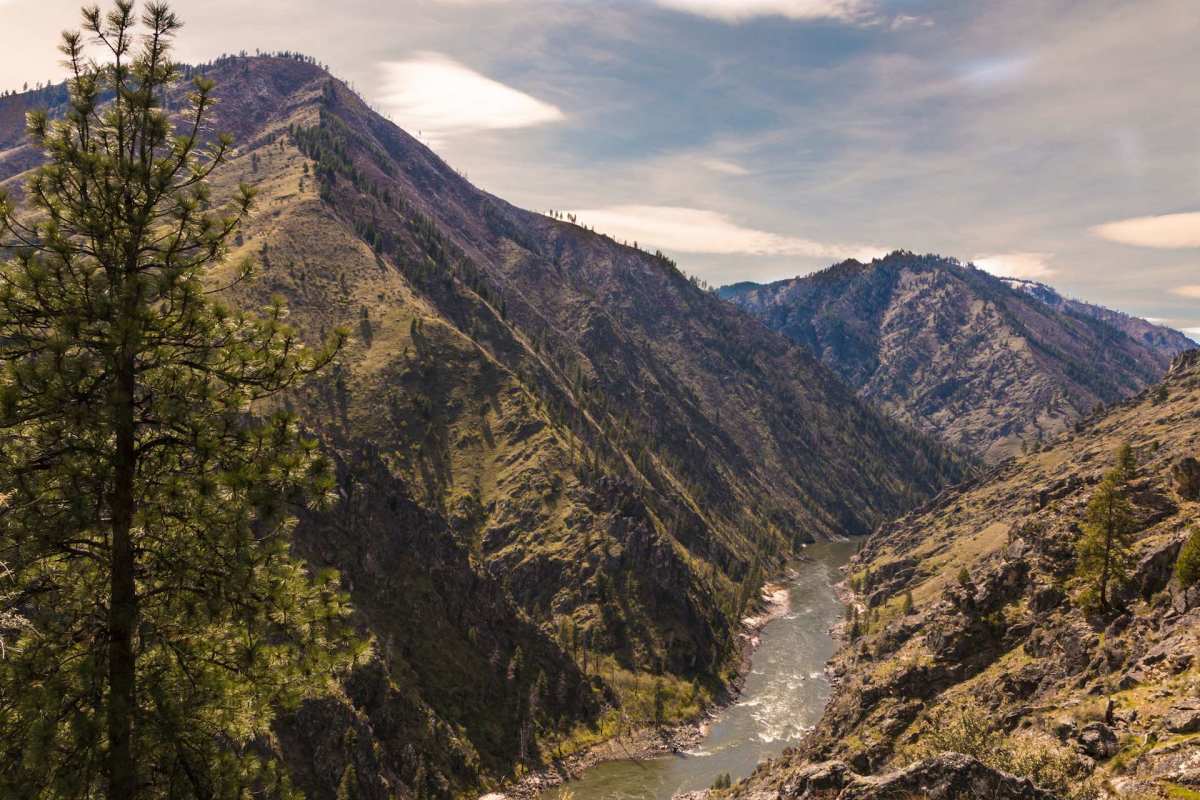 Olivier Fecteau / Shutterstock
The Main
The six-day Main Salmon river trip runs 80 miles from Corn Creek to Carey Creek, with popular day floats along the way. One of the best family-friendly multi-day floats in the country, along the way you'll encounter spectacular scenery in one the country's deepest, 65-million-year-old granite canyons. Expect to lounge on broad sandy beaches, soak in luxurious natural hot springs, take in Native American pictographs, and hike meandering side trails. The stretch's family friendliness owes itself to a mellow 12
Comments
0 comments