When it comes to mountains in the UK, Ben Nevis is the tallest of them all. Standing at 1,345m, it draws hikers and trekkers in their hundreds of thousands towards the summit each year.
It's also popular with rock climbers, who scale the sheer faces and rocky slopes with ropes and harnesses in an attempt to find new, creative ways up the towering peak. And we've just found a stunning video of climber Dave MacLeod setting a new, perilous route up one of those faces.
MacLeod climbs in a traditional style, that is by placing (at times dubious) protection into the rock as he ascends, and his self-shot video goes some way to explaining just how difficult the feat is.
Alongside the climbing, MacLeod includes stunning drone shots and panoramics that'll make you want to pack your chalk bag and go and join him.
This is one you won't want to miss. Watch the full film below:
Wired for Adventure Volume 7 OUT NOW!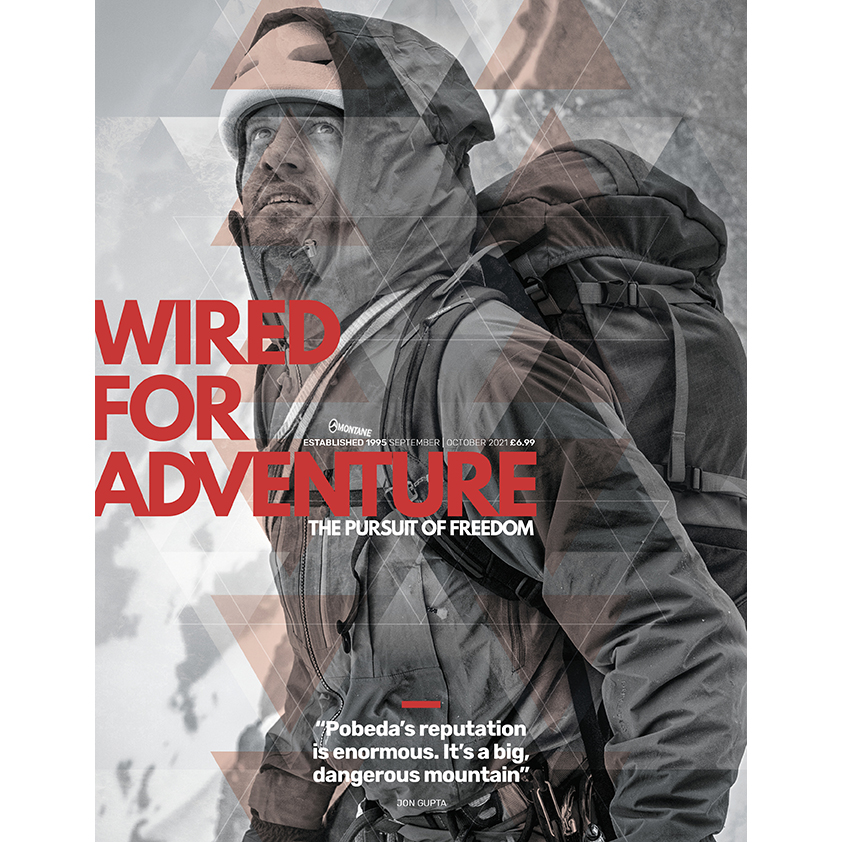 The latest volume of Wired For Adventure is available now and it's packed with inspirational stories, interviews, gear, and more.
Get your copy of Wired For Adventure Volume 7 now
Inside this issue you'll…
Meet Jon Gupta
Sit down with professional mountaineer Jon Gupta, whose high-altitude career has seen him ascend infamous peaks like K2 (8,611m) and Everest (8,849m) multiple times.
Go ski-trekking along the Haute Route
Can a self-proclaimed 'ordinary' British skier join the ranks of the Alpine elite – ski-trekking 80 miles from Chamonix to Zermatt in just one push?
Hit the trails in Australia
Explore the ancient and unpredictable land of Australia's Top End
Catch the waves in South Africa
Tackle the rollers, slabs, and grinders that make the Diamond Coast a legendary surf destination
Take on the Lake District's Wainwrights on two wheels
Experience the famous Lakeland Fells – all 214 of them – from the seat of a mountain bike
You'll also discover incredible stories like these…
The Amazonian explorer who came back with more than she bargained forThe story of two men and a little boat that rowed across the Atlantic in 1896What it's like to get stuck in a whiteout in WalesPlus;
How to capture minimalist landscapes and get Insta-worthy shots, every timeThe best adventure pants around, from mountaineering to casual hiking trousers and everything in betweenBuy your copy HERE today. Enjoy the magazine.
The post Climbing a perilous route on the north face of Ben Nevis appeared first on Wired For Adventure.
Did you miss our previous article…
https://www.mansbrand.com/how-my-failure-leads-to-success/
Comments
0 comments