Besides the Logies Award ceremony, the only other hottest ticket in town last night was of course the Logies afterparty.
The stars had all-access passes backstage to shimmy and shake with who's who of Aussie entertainment – from The Block's Shelley Craft to the Today show's Richard Wilkins, The Star Gold Coast was where it was at.
"We made it to the after-party with our shoes still on," The Block's Mitch and Mark joked with Today Extra while partying with Craft, who danced along to Beyoncé's hit 'Single Ladies'.
READ MORE: Hamish Blake wins Gold Logie for Most Popular Personality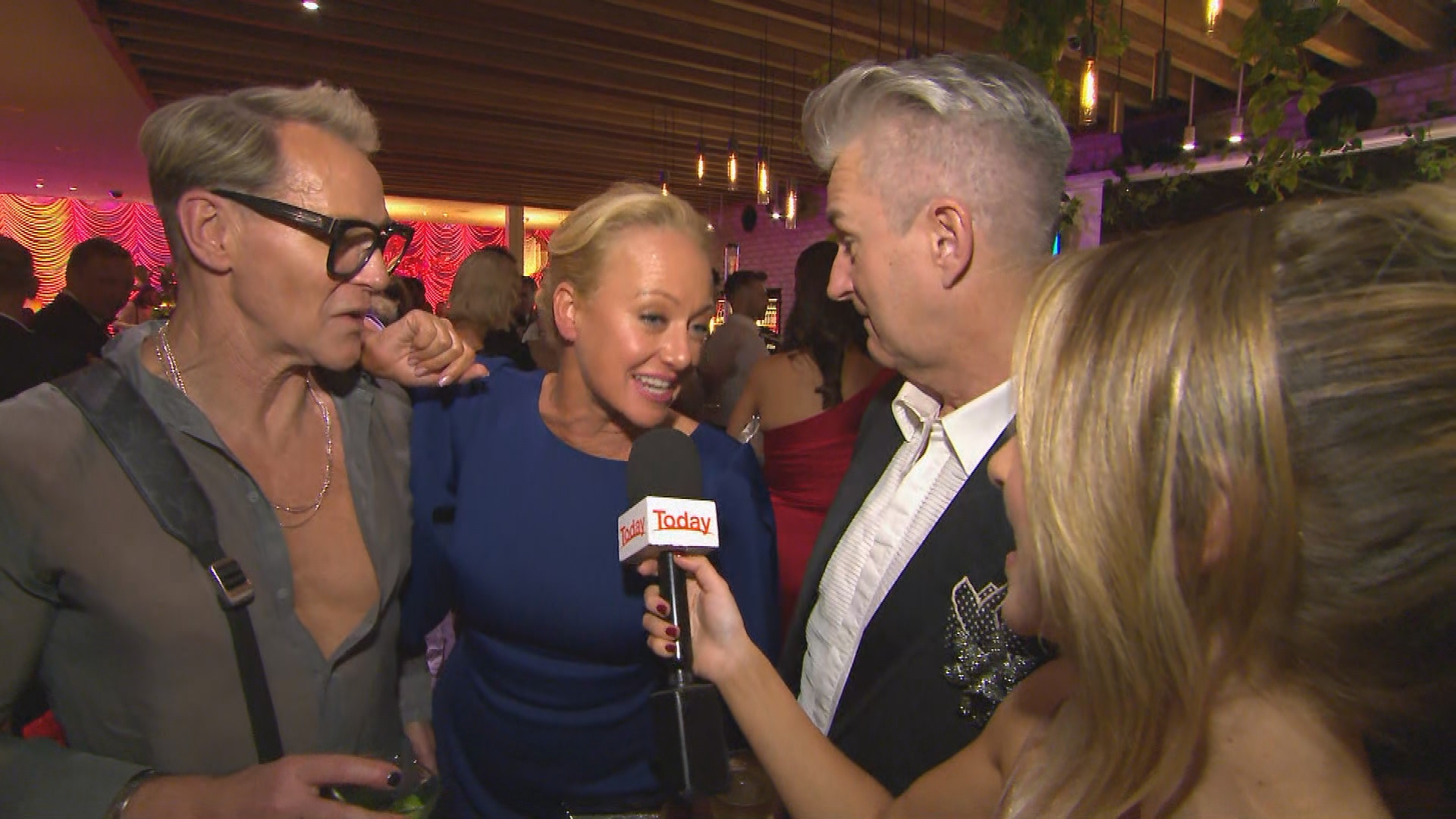 Meanwhile, the Today's entertainment editor Wilkins – a veteran in the Logies game – coughed up some tips and tricks to getting through the night with no regrets.
"Just smoke it, you know. Boom, out the back door, see you later," he said. 
LEGO Masters favourite Ryan McNaught, aka The Brickman, was also at the festivities, although it seems he may have lost his sidekick Hamish Blake, who won the prized Gold Logie on the evening.
READ MORE: Patti Newton admits she will 'never get over' Bert in heartfelt Logies speech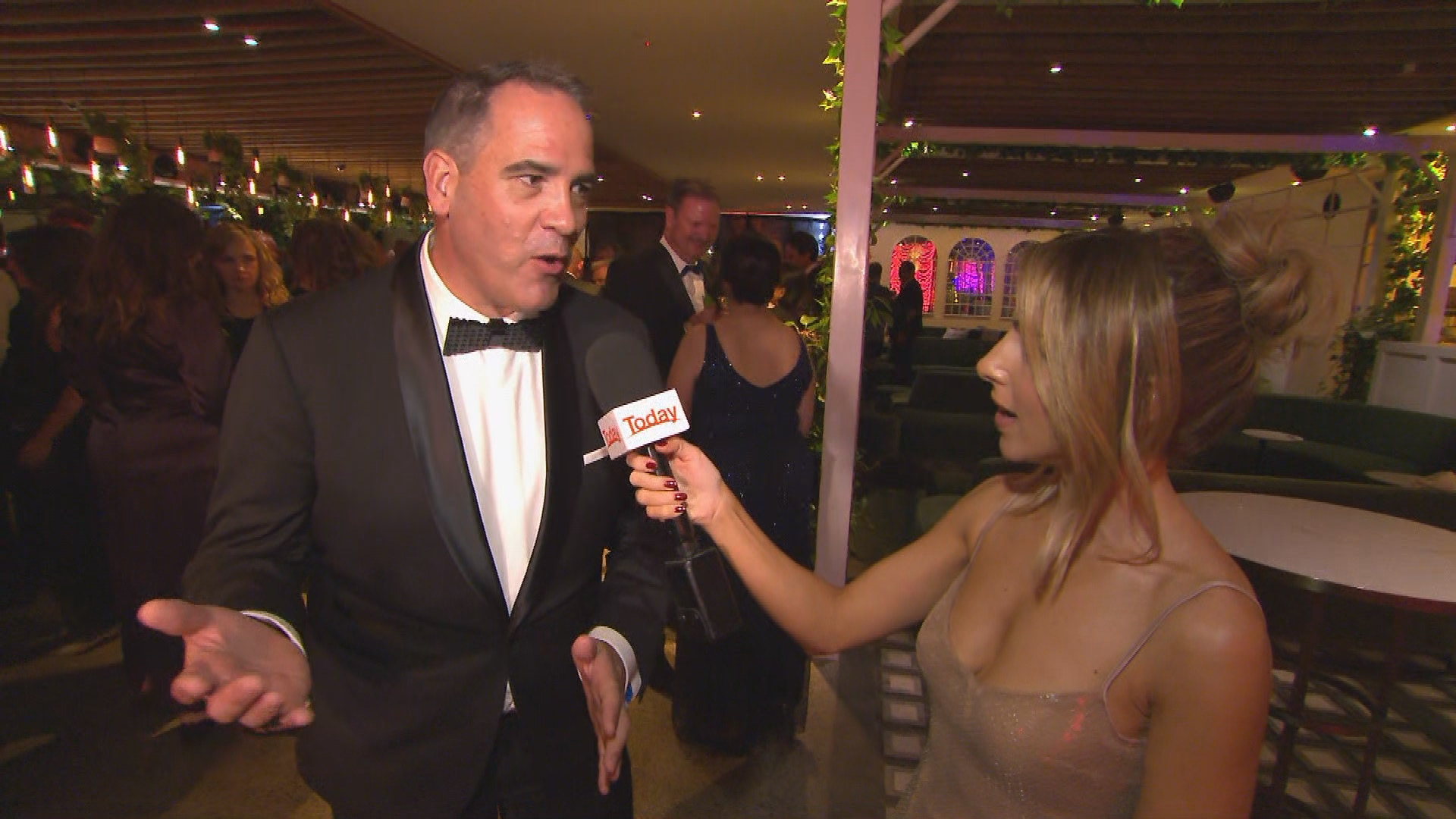 "Hamish has a whole collection of them. He had to get a literal Logies suitcase," Brickman told Today Extra at the party. "I don't mind at all. Total team effort, so all good."
Later in the evening, Blake was snapped by his wife, beauty mogul and author Zoë Foster Blake, ordering some early-morning room service. 
READ MORE: Full list of winners and nominees for the Logies 2022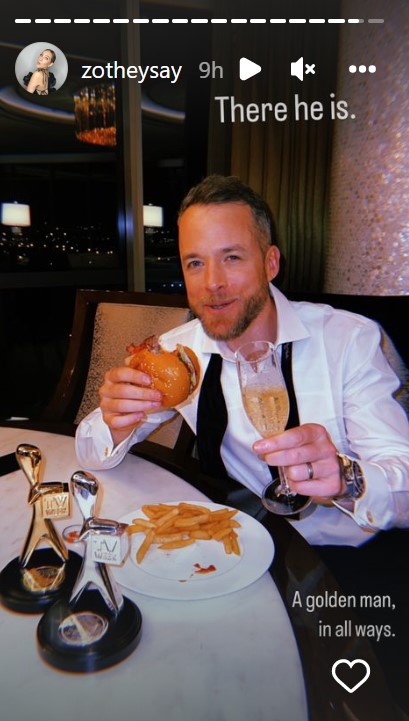 "There he is," she captioned a pic of him tucking into a cheeseburger and fries, before then sharing a photo of dozing off with his Logie.
Watch the clip above for more behind-the-scenes afterparty fun.
For a daily dose of 9Honey, subscribe to our newsletter here.
————————————
Title: A behind-the-scenes look at all the afterparty fun and festivities at the 2022 Logies
Sourced From: celebrity.nine.com.au/latest/logies-2022-afterparty-behind-the-scenes/334e527d-a00d-4854-a330-65eb35c411fb
Published Date: Mon, 20 Jun 2022 00:06:00 GMT
Read More
Comments
0 comments