The ​​Region Dents du Midi is a year-round destination located in the stunning Canton of Valais in the Swiss Alps. In the winter, it's the world's largest international ski area, with almost 375 miles of piste to explore. But when the mercury rises in the summer, the ​​Region Dents du Midi transforms into a multisport playground. July and August are the best months to hit its high-altitude trails.
The region takes its name from the Dents du Midi, or 'teeth of noon', a spectacular array of seven jagged peaks that tower above the Val d'Illiez. Home to some of Switzerland's most striking alpine panoramas, it boasts a range of activities to keep outdoor enthusiasts entertained for days on end.
So, to help you plan your trip to the Region Dents du Midi, here are seven summer activities that offer access to the area's beauty and diversity.
1. E-biking or mountain-biking
The slopes above the picturesque village of Champéry are home to the Portes du Soleil, Europe's largest bike park. With nearly 375 miles of bike tracks, including almost 220 miles of marked e-bike trails, the park has hosted both ​​Mountain Bike and Downhill World Championships. You'll also find an impressive 27 bike shops, 6 e-bike rental shops, and 25 battery charging stations scattered across the valley, ensuring these high-altitude trails are accessible to all.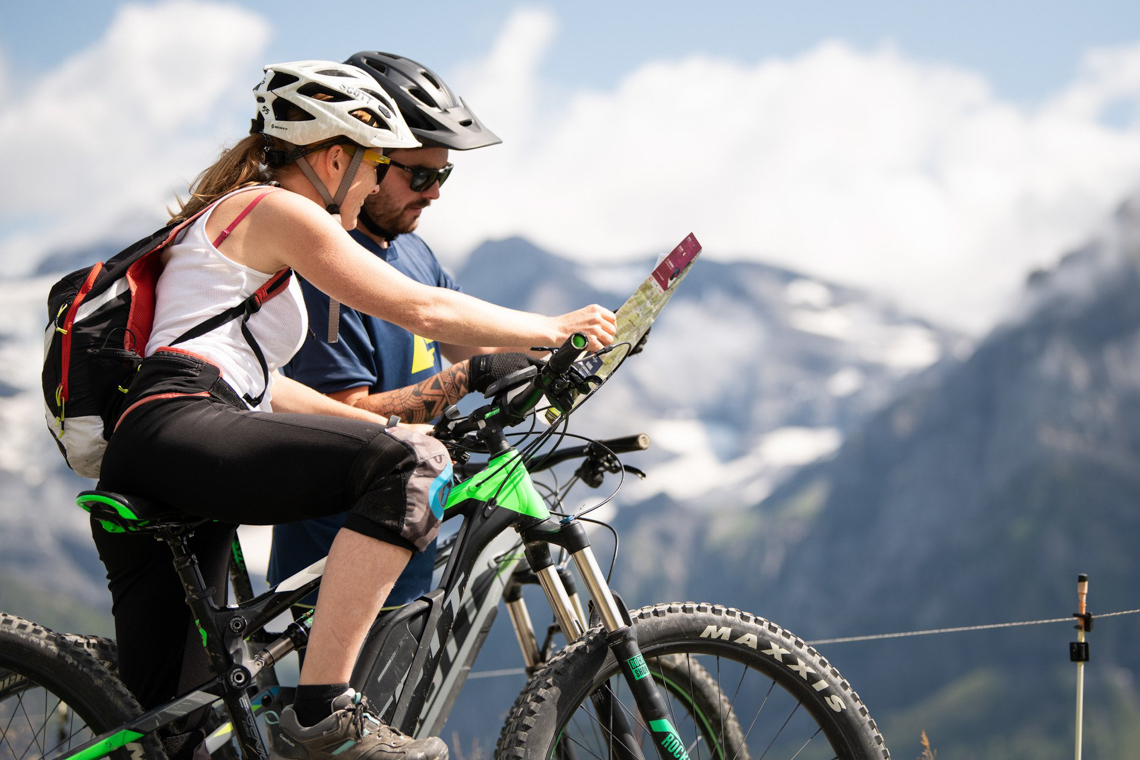 E-bike in the Region Dents du Midi (c) Litescape Media
Whether you choose to let an e-bike take the strain or ride entirely under your own steam, an adventure on two wheels is a glorious way to explore the Region Dents du Midi, where breathtaking mountain vistas unfold with every turn of the pedal.
2. Hiking
If two wheels aren't your thing, there are plenty of hiking options in the Region Dents du Midi. Choose from over 500 miles of marked trails, with routes to suit every ability level: including half-day hikes, multi-day trekking tours, and pretty much everything in between.
3. Climbing & via ferrata
The Portes du Soleil in summer is a giant jungle gym for mountaineers and alpinists. But for those not quite ready to take on a 3,000m peak, the cliffs above Champéry are home to an outstanding network of via ferrata (routes equipped with fixed ladders, cables, and bridges) and rock-climbing options.
The recently renovated Via Ferrata de Tière is a thrilling 460m course, while the Barme climbing wall offers 57 routes for rock climbers ranging from grades 3+ to 7b. And if bad weather strikes, there's even an indoor climbing wall at Champéry.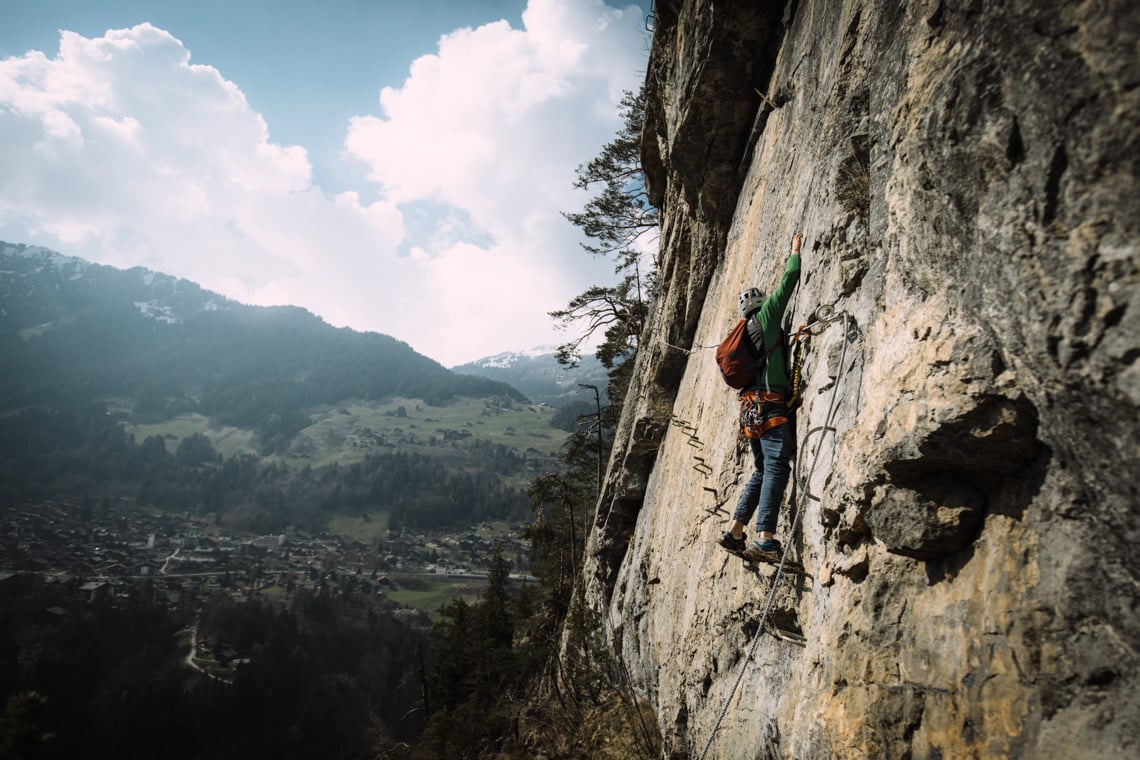 Via Ferrata de Tière in Champéry (c) Maxime Rambaud
4. Downhill scooters
Let gravity do the hard work by jumping on one of the region's 22 summer chairlifts, before heading downhill on a mountain scooter. These rugged two-wheelers are equipped with fat tyres, suspension, and disc brakes. You'll find over 6 miles of dedicated trails with over 1,000m of descent in the Region Dents du Midi, all of
Did you miss our previous article…
https://www.mansbrand.com/finding-solitude-backpacking-the-grand-canyons-utah-flats-and-clear-creek/
Comments
0 comments