Four hundred miles, 24 hours a day, for up to 11 days, across the jungles, mountains, canyons and seas of wild Fijian islands: If your team is the fastest to complete the course, you win $100,000. For most teams though, just finishing will be prize enough. The claim at the end of the journey? Having completed an adventure race course dubbed the "world's toughest."
Add to that mantle what could be one of the world's most visible adventure races, as well, and you've got some competition. World's Toughest Race: Eco-Challenge Fiji, hosted by Bear Grylls, marks the return of a sporting event that melds expedition racing with television dramatics. Executive producer Mark Burnett first brought the Eco-Challenge to home viewers in 1995—a televised event that broke ground for reality television and arguably put the young sport of adventure racing on the popular map. While the sport of adventure racing has continued on, the last Eco-Challenge, also in Fiji, aired in 2002. Now, after 18 years, viewers can again tune in for this grueling adventure sport event.
If there was any question about the influence that past races (and the televised series) have had on outdoor athletes, you don't have to venture much further for proof than this iteration's competitor roster. It includes not only veterans of past Eco-Challenges, like American Mark Macy, who has competed since the 1995 race, but also first-time racers who grew up watching the event—including Macy's son, and now teammate, Travis.
The volcanic islands of Fiji provide visual extremes to make the Eco-Challenge a worthy course for capturing viewer attention—showcasing competitors paddling open-ocean crossings, scaling the rock face of 1,200-foot Vuwa Falls, and descending the rapids of the Navua River. Each team of four sets out from the village of Draubuta in the southeast in an effort to traverse Fiji to the western island of Mana. The race is a monumental effort for not only the 264 competitors, but also for the 700-member crew and support staff, including 250 local Fijians, who all played a role in fostering the race, and producing it into a 10-episode series for Amazon, available to spectate this Friday (Aug. 14).
If you are looking for more reasons to watch, here are a few: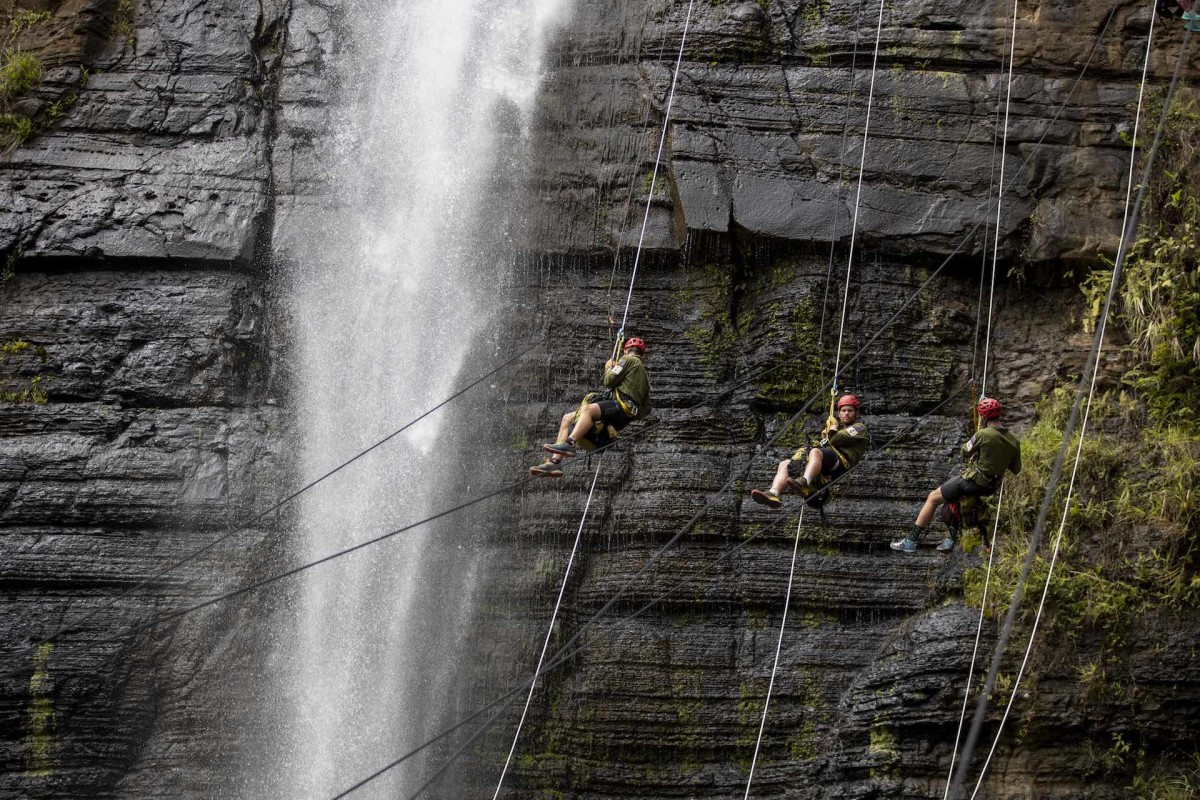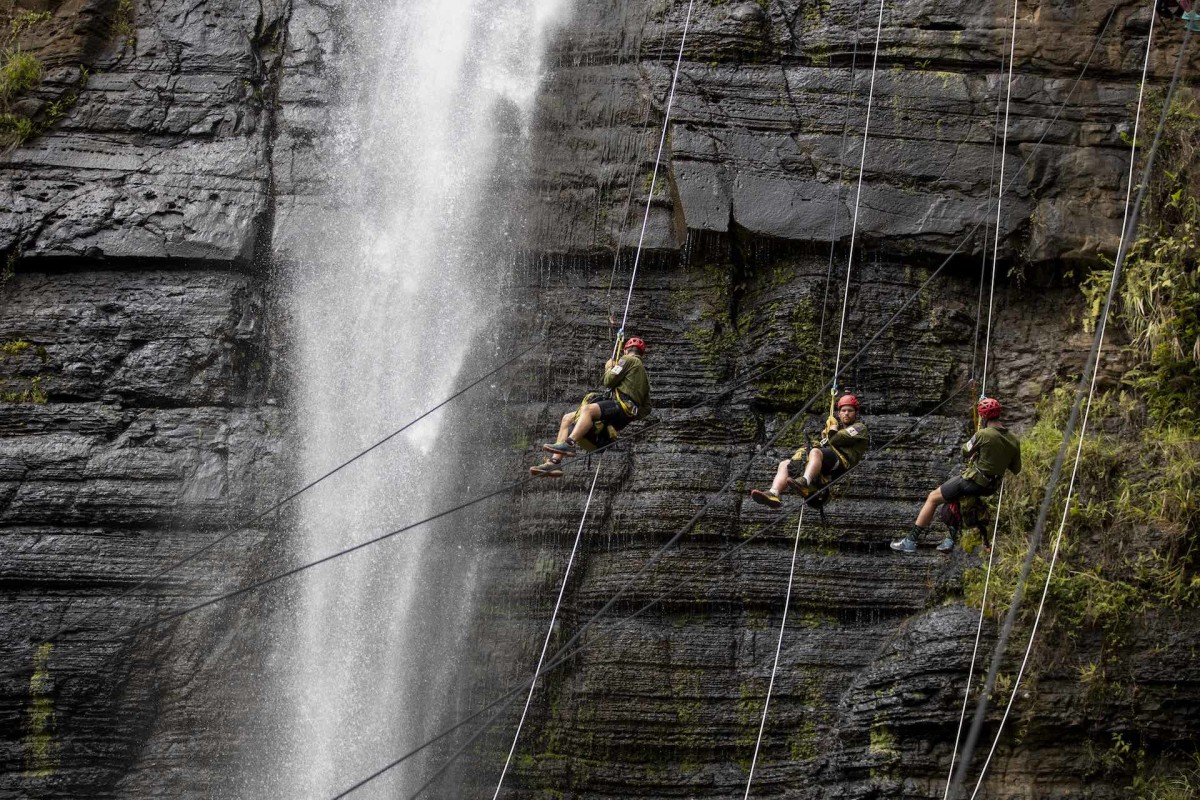 Team Aussie Rescue including members Samantha Gash, Morgan Coull, Mark Wales, Jarrod Mitchell and Joshua Lynott.Krystle Wright/Amazon
International competition at a time we are craving it
In sum, there's 66 team from 30 countries. With four-person teams comprised of both genders, male and female athletes are on the same stage, as are professional adventure athletes and amateurs, representing a multitude of outdoor disciplines like paddling, mountain biking, swimming and
Comments
0 comments