Campervan adventures in the UK are becoming increasingly popular. And frankly, it's easy to see why. A comfortable base to explore from. Everything you need – day and night. The freedom and flexibility to discover more places than ever before.
But one of the best things about campervan adventures are the little luxuries. Charging your phone at the end of the day; chilling your favourite tipple to the perfect temperature; firing up the portable speakers to play a few tunes. For that, you need one thing: power.
So, we've teamed up with leading outdoor power brand Goal Zero to help you make the most of your next campervan trip. Find out more about their Yeti 200X Power Station at the end of your guide. But first, get inspired with our list of seven great campervan adventures in the UK.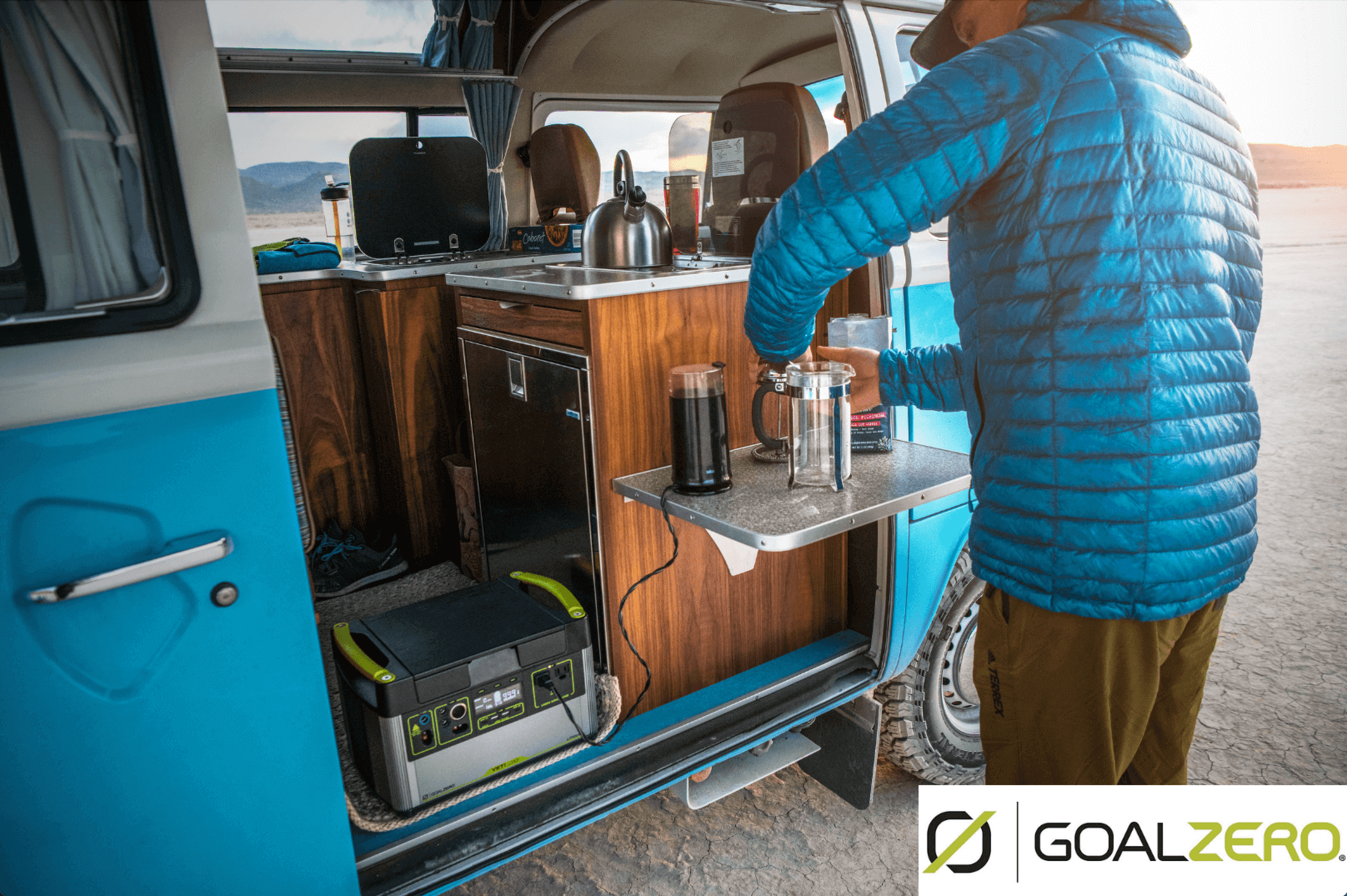 1. Forest of Dean (England)
With more than 42 square miles of woodland, the Forest of Dean is the perfect place to take your camper.
Gentle adventures can be found exploring the Sculpture Trail, while more challenges are had with a visit to Clearwell Caves. And when you're done for the day, take your van to The Porch House – Britain's oldest pub dating back to 947 AD – and enjoy some well-earned refreshment.
2. Brecon Beacons (Wales)
Set against the spectacular Black Mountains and home to one of the UK's most popular climbs (Pen y Fan, 886m), the Brecon Beacons are ideal for campervan adventures.
Forest walks, gorgeous greenery, and waterfalls are all found here. And then there's the inviting end-of-day dip in one of the area's many plunge pools.
You'll definitely be glad of the Yeti 200X in the Brecon Beacons, as phone signals can be pretty fickle in the wild Welsh countryside…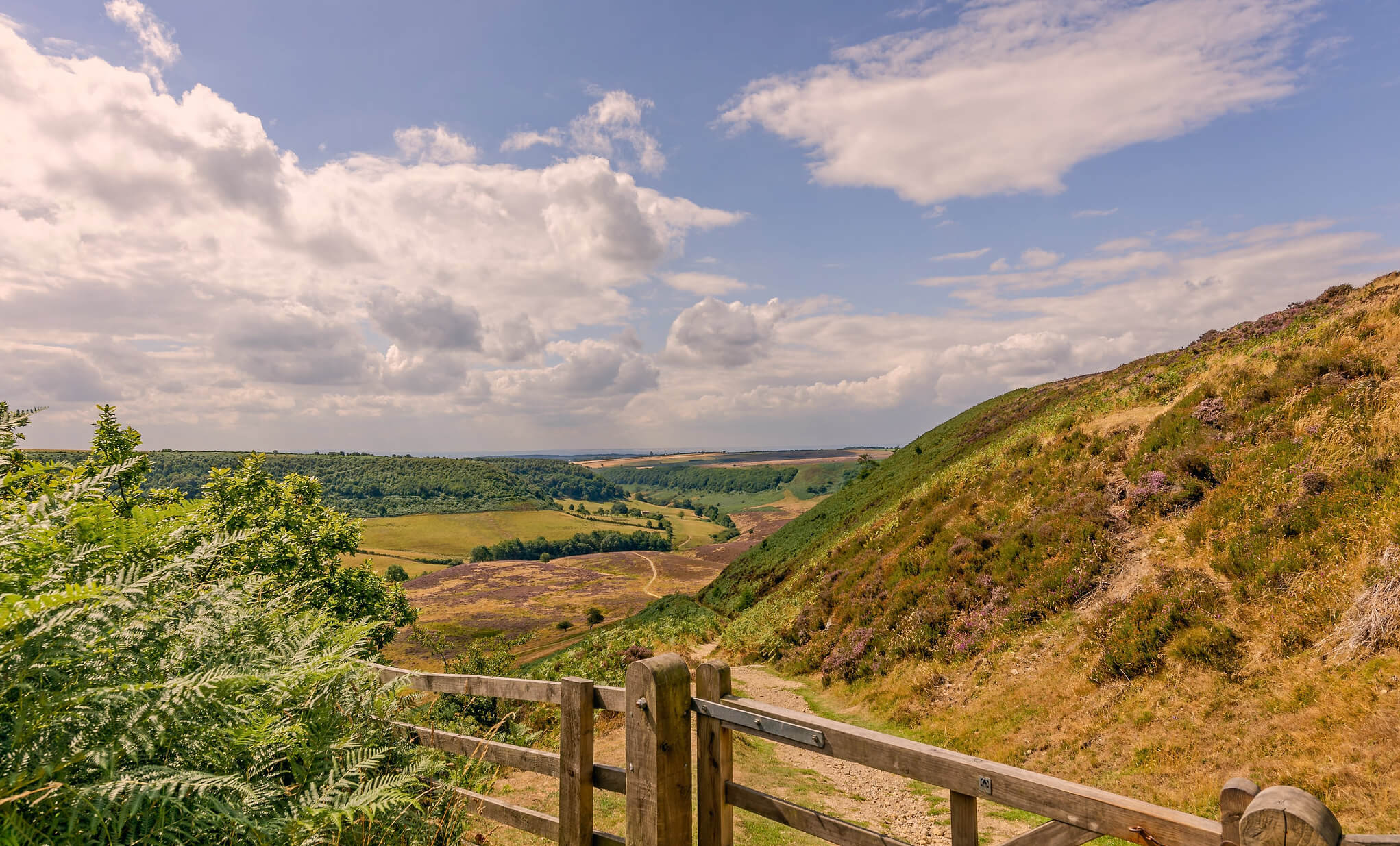 Photo – Jack Cousin
3. North York Moors National Park, Yorkshire (England)
People who live in this picturesque part of England call it 'God's County'. And with sights like the one above, who can blame them?
Designated a National Park in 1952, the North York Moors cover an area of 554 square miles – 23% of which is woodland. In these wooded areas, you'll find some amazing opportunities for adventure. Especially some of the ancient woodlands, many of which are over 400 years old.
Campervan adventures and the North York Moors National Park go hand-in-hand. So, once you've hiked through the heather and reconnected with nature, head back to base, pour out your favourite drink, and enjoy the sunset over those rolling hills.
4. Tollymore Forest (Northern Ireland)
Located 40 miles south of Belfast on Northern Ireland's south-east coast, Tollymore Forest is one for those who love their camper and Game of Thrones.
Scenes from the very first episode of the hit drama were filmed in Tollymore Forest. And if you're unfamiliar with Westeros,
Did you miss our previous article…
https://www.mansbrand.com/the-sun-is-eroding-asteroids/
Comments
0 comments