If you want to feel on top of the world this winter, scaling a peak in the UK is one way to do it. But there's no need to go crazy and head straight for Snowdon, Ben Nevis, or Carn Eige. Instead, why not start with one of the more accessible winter climbs around the British Isles?
What's great about this is you get enough of a challenge but won't feel completely overwhelmed doing it. And don't worry … a less demanding climb in the UK is still packed with stunning scenery, snow-capped summits, and ample opportunities to capture those extraordinary winter moments.
To ensure the cold weather doesn't dampen your sense of adventure this winter, we've teamed up with Swedish outdoor gear experts Haglöfs, to keep you both warm and comfortable on your first UK winter climb. And their Micro Nordic Down is the perfect jacket to reach any of the peaks on our list.
So kickstart your pursuit of freedom today and start with one of our 5 best winter climbs for beginners. They're all guaranteed to offer up some of the best views anywhere in the UK.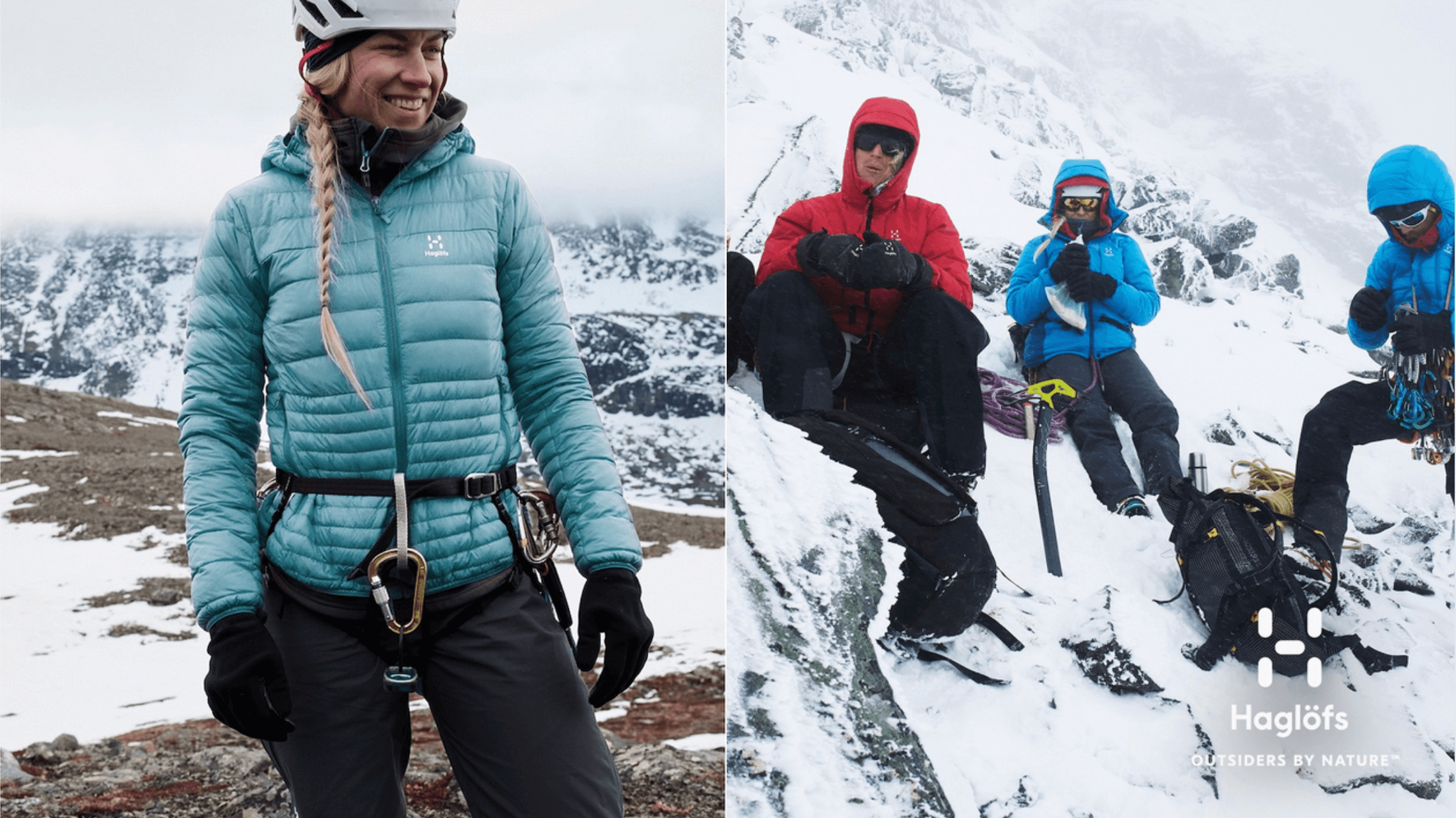 High Street, Lake District (England)
With a peak of 828m, High Street in the Lake District is a fantastic winter climb. Named after the Roman road that runs across the summit, on a clear day you'll get stunning views of the Straits of Riggindale, Harter Fell, and Blea Water. All in all, a very different high street experience in the run-up to Christmas…
Moel Eilio, Snowdonia National Park (Wales)
Moel Eilio is an amazing winter hike for beginners. At 726m, you'll get fantastic views of its famous neighbour to the south-east, Mount Snowdon. And because snow easily builds on routes to the summit of Moel Eilio, you'll get plenty of opportunities to test any new winter hiking gear.

Photo: Andy Dingley
Pen-Y-Fan, Brecon Beacons (Wales)
If you're looking for a magical snow-capped experience in the UK, Pen-Y-Fan in the Brecon Beacons is always a good shout. At 886m, you can reach the summit and back in around 4 hours. And on a clear winter's day, the top of Pen-Y-Fan offers up unrivalled views of Sugar Loaf Mountain and even the Bristol Channel!
Kinder Scout, Peak District (England)
You could reach the summit of Kinder Scout in just 2-3 hours this winter. More precisely, aim for Kinder Low Trig. At 631m, it's more accessible and
Did you miss our previous article…
https://www.mansbrand.com/supercomputer-simulates-what-happens-when-meteors-strike-the-atmosphere/
Comments
0 comments