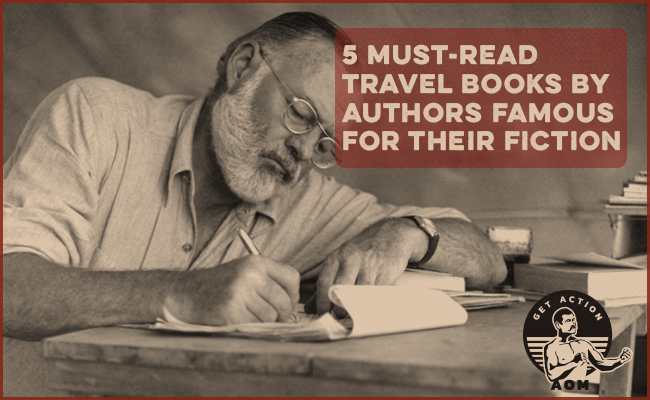 We tend to think of the authors of travel books and the authors of fiction books as two separate and distinct categories of writer. You've got your Tocqueville's and Bill Bryson's on one side, and your F. Scott Fitzgerald's and Harper Lee's on another.
But there have in fact been plenty of writers — including some of literature's most luminous novelists — who have worked in both genres. Often to great effect: unsurprisingly, the talents which lend themselves to worthy fiction — the ability to impart colorful details, paint immersive scenes, and capture the dialogue and character of people and places — are also those which create effective and engaging retellings of true-life adventures. 
Below you'll find five of the best travelogues that were penned by famous authors who are better known for their fiction. If you've enjoyed these writers' novels, you'll be rewarded in allowing them to take you on another kind of journey, through the landscapes of our real, exploration-inviting, world.
Green Hills of Africa by Ernest Hemingway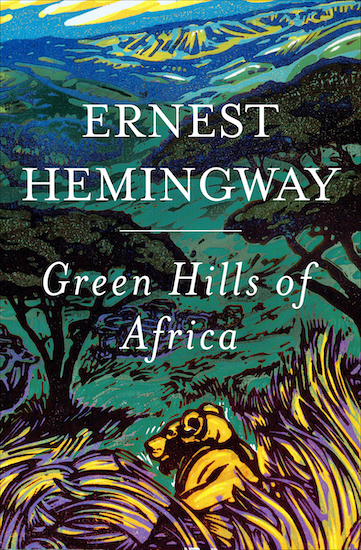 I loved this country and I felt at home and where a man feels at home, outside of where he's born, is where he's meant to go.
Over the course of his decades-long writing career, Hemingway penned a number of non-fiction works, most of them falling into the travel genre. Green Hills of Africa chronicles his 1933 big game hunting excursion with his wife and friends. They hunt, they rest under the shade of a tree, they drink around a campfire at night, and repeat in the morning. There were numerous times where I had the thought that this is basically a non-fiction version of The Sun Also Rises — a good thing, in my book.  
It reads like any Hemingway fiction does: it's like a letter from an old friend — the prose, while not ornate, is thoughtful and real and meaningful in its terseness. Scattered among the hunting tales are Hemingway's thoughts on writing and literature, on "pursuit as happiness," and on the invigorating but sometimes infuriating nature of competition. 
Though the safari-driven text may make some modern readers squeamish, Hemingway's ethic towards hunting is, perhaps surprisingly, well-thought-out. Overall, it's a wonderful, virile book that's as worthy of reading as anything Hemingway penned. Though Papa complained about the bugs and the wet heat and the sting of failure, he found satisfaction in those things and made them appealing enough for modern readers to yearn for those same hard-earned and, ultimately, fulfilling experiences. 
If you're looking for another look at 1930s Africa, West With the Night by Beryl Markham — the first female aviator to cross the Atlantic east to west — is also very good. 
Travels With Charley by John Steinbeck 
Comments
0 comments