There's something to be appreciated in a vehicle like the Toyota 4Runner that has stood the test of time touting an aged design that still attracts buyers for its unsurpassed reliability and ruggedness in a midsized body-on-frame SUV. Carrying such a tradition in its current generation that was introduced in 2010, the 2022 Toyota 4Runner is an aged beast that's managed to stay relevant for those who seek its unique and now rare, rugged character.
For the 2022 model year, the Toyota 4Runner remains mostly unchanged except for a new TRD Sport trim that adds a bit of on-road sportiness to the base level trim, which is far from the reach and capabilities of the latest 4Runner TRD Pro that I had a chance to check out this week.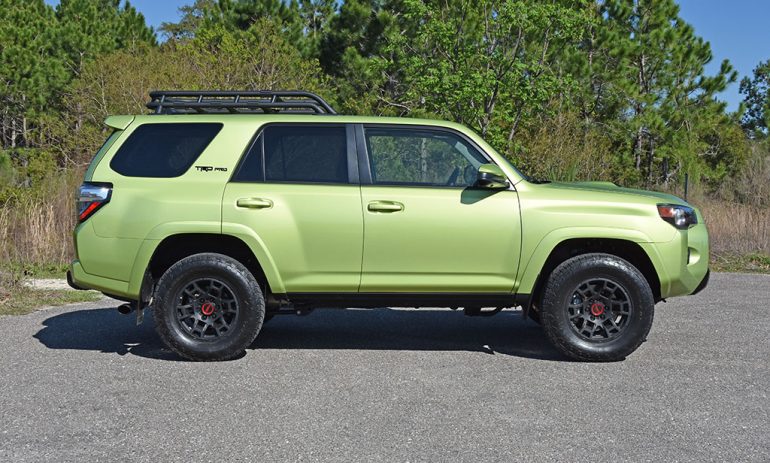 The Toyota 4Runner remains in a category almost alone where its contenders are vehicles like the Jeep Wrangler Unlimited or new Ford Bronco 4-door. Fundamentally, there's nothing else out there like the 4Runner and Toyota prides itself on keeping such a vehicle around and its aged form, that does just fine to appease a dedicated fanbase.
The Toyota 4Runner makes do with the same 4.0-liter V6 engine with 270 horsepower and 278 lb-ft of torque mated to a proven 5-speed automatic transmission. The drivetrain, by now, is somewhat of a dinosaur but it still gets the job done for the 4Runner's personality that doesn't impress much out on the paved road but does good for its rugged off-roading chops, especially in the TRD Pro trim of the test vehicle.
Read More
—————-
By: Malcolm Hogan
Title: 2022 Toyota 4Runner TRD Pro Review & Test Drive
Sourced From: www.automotiveaddicts.com/77206/2022-toyota-4runner-trd-pro-review-test-drive
Published Date: Wed, 23 Mar 2022 12:00:43 +0000
Comments
0 comments