The Infiniti QX80 has always had a special place in my heart for being a desirable body-on-frame SUV. Over the many years of its current generation's existence since 2011, it has aged well with subtle updates that keep it somewhat fresh and intriguing to a select group of buyers.
For the 2022 model year, the Infiniti QX80 receives a few small but important updates that mostly surround the area of tech. The biggest update is the move to an updated infotainment unit that utilizes a single wide touchscreen in place of the dual-screen setup is a welcomed change.
Still delivering a quiet and luxurious space in a large body-on-frame SUV, the QX80 has aged well and tends to get the job done for those who need the larger dimensions of such a vehicle along with a respected tow rating of 8,500 pounds.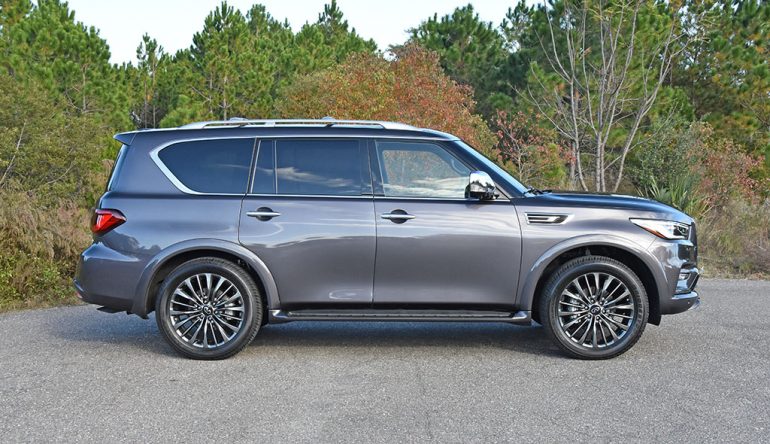 Still serving as the powertrain for the QX80 is the proven 5.6-liter V8 engine with 400 horsepower and 413 lb-ft of torque that is mated to the same 7-speed automatic during its 10-years of running. Most of how the QX80 drives is predictable and mostly simple for such a large SUV if you can agree with the slow turning ratio of the steering rack that's still hydraulically assisted. Over the years the QX80 has only had minor updates to its structure to slightly modify its suspension system but nothing so drastic that it loses its enjoyable driving character. That character is improved upon with the
—————-
By: Malcolm Hogan
Title: 2022 Infiniti QX80 Sensory 4WD Review & Test Drive
Sourced From: www.automotiveaddicts.com/75788/2022-infiniti-qx80-sensory-4wd-review-test-drive
Published Date: Wed, 01 Dec 2021 13:50:02 +0000
Comments
0 comments