There's no doubt that cars have become quite expensive, and many buyers are looking to find creative ways to mitigate spending so much for their next purchase. Automotive manufacturers are wising up and realizing that the affordable vehicle in a usable and practical sense is making a comeback, and Ford has answered consumers with the least expensive hybrid around that happens to be a pickup truck – a unique small truck called the new Ford Maverick.
The new Ford Maverick is an all-new model that is built off the platform of the current Ford Bronco Sport and Ford Escape and it's not to be confused with the 1970s Ford Maverick coupe of the past. As a compact-sized truck, a unique segment that's paving a new path with vehicles like the new Hyundai Santa Cruz, the Ford Maverick takes on an approach to not only having a low starting price of $19,995 before any fees or options, but that price gets you into a hybrid vehicle. Yes, the new Ford Maverick starts off as a hybrid that combines a 2.5-liter Atkinson-cycle 4-cylinder engine working in harmony with its AC motor.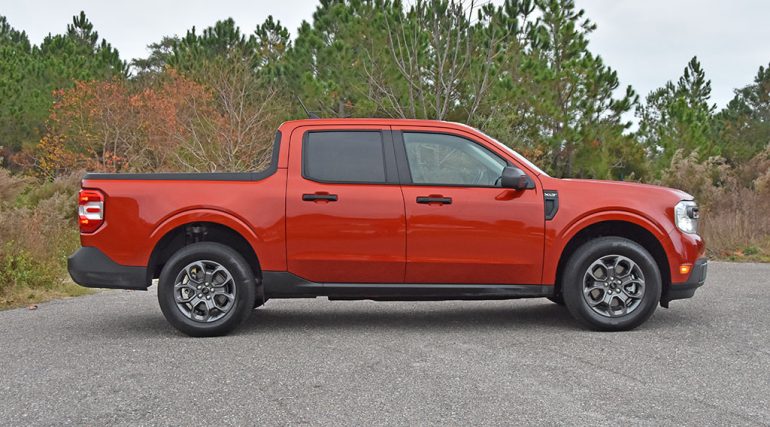 In the hybrid setup, the 4-cylinder engine is good for 162 horsepower and 155 lb-ft of torque while the electric motor turns over 126 horsepower and up to 173 lb-ft of torque. When both the electric motor and gasoline engine are working their hardest you get a combined output of 191 horsepower. The torque figure isn't stated for a combined output but having 155 lb-ft from the engine and as much as 173 lb-ft from an electric motor helps to get the Maverick moving without feeling slow to hit 60 mph in about 7.8 seconds.
Read More
—————-
By: Malcolm Hogan
Title: 2022 Ford Maverick XLT Hybrid FWD Review & Test Drive
Sourced From: www.automotiveaddicts.com/75960/2022-ford-maverick-xlt-hybrid-fwd-review-test-drive
Published Date: Wed, 15 Dec 2021 13:44:42 +0000
Did you miss our previous article…
https://www.mansbrand.com/is-it-good-to-get-a-lawyer-for-a-car-accident/
Comments
0 comments