Insanity ensues as we witness an automotive market that's the wildest it has ever been in the history of the automobile. While this week may mark a major downturn in the economy in America, the automotive market is riding a wild roller-coaster that doesn't look to stop any time soon as the simple economics of supply and demand is the driving force behind these high prices. Not only are new cars selling with ridiculous markups but in the classic automotive world fine examples like this 1990 Ferrari F40 have captured an audience of both enthusiasts and those salivating over the idea of spending millions of dollars as you see on a recent Bring a Trailer (BaT) auction.
The BaT auction for this Ferrari F40 has already crest $1.87 million and looks to reach record heights as there are just a few hours left at the time of posting this article.
The Ferrari F40 is a legendary vehicle with just over 1,300 examples ever made and only 213 of them making it to the U.S. The F40 once could be had for just a few hundred thousand dollars but now, in this wild market, such a vehicle has captured $1 million or more in some instances.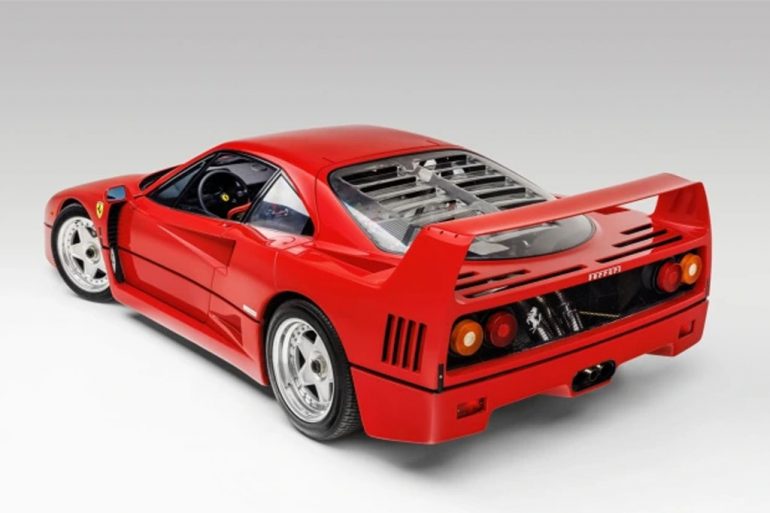 As an automotive icon, the Ferrari F40 with its mid-engine quad-cam turbocharged V8 touting around 471 horsepower is one of a kind that marked a major pivot in the newfound supercar world of vehicles in the late 1980s and early 1990s. The F40 was even one of the fastest production cars in the world in the 1980s with a top speed of 201 mph. Today, the recognition of the F40 has reached a pinnacle where enthusiasts young and old realize how legendary such a vehicle was and still is considering its prominence and uniqueness.
Read More
—————-
By: Malcolm Hogan
Title: 1990 Ferrari F40 BaT Auction Proves Again How Insane the Automotive Market Remains
Sourced From: www.automotiveaddicts.com/78205/1990-ferrari-f40-bat-auction-proves-insane-automotive-market
Published Date: Thu, 19 May 2022 13:33:41 +0000
Comments
0 comments