Looking to take one of your more unusual trips this Halloween? If so, here are 12 weird and wonderful places to visit in the UK.
Courtesy of LeaseCar, they're sure to be both spooky and kooky at the same time.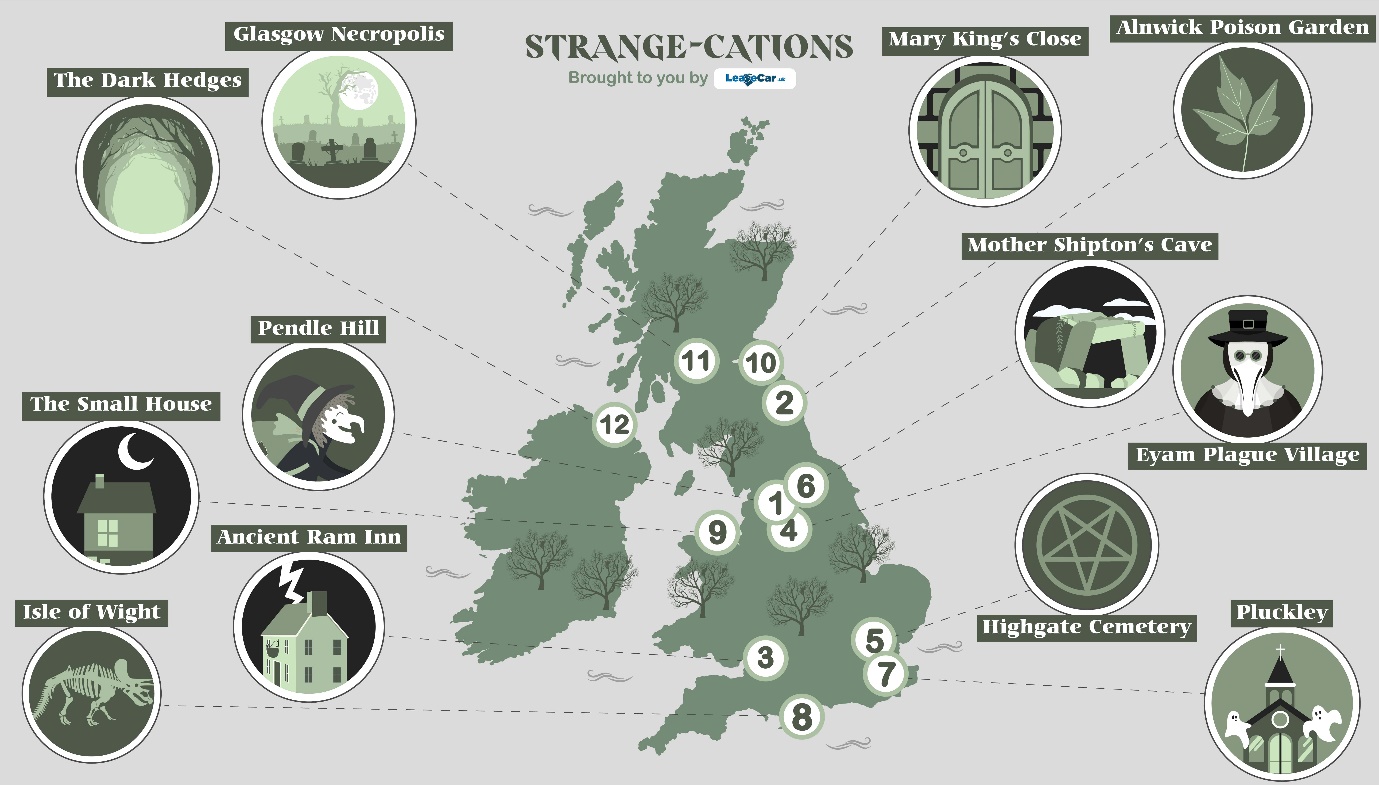 1. Pendle Hill, Lancashire
Pendle Hill is notorious for being home to the 1612 witch trials. From surrounding towns and villages in Lancashire, 10 alleged witches were buried beneath the hill after being hanged at the nearby castle. You'll find spooks galore, along with lots of great pubs, inns, and farmhouses to keep you well rested and fully replenished.
2. Alnwick Poison Garden, Northumberland
Fancy a walk among 100 toxic species of plant? Well Alnwick Poison Garden is the perfect place to visit this Halloween. Just remember not to touch, smell, or taste anything. One of England's more unusual days out…
3. Ancient Ram Inn, Gloucestershire
The Ancient Ram Inn has been described as one of the most haunted buildings in Britain. Constructed on an old pagan burial ground, it's now frequented by ghost-hunters the world over. You won't get a drink in it these days, but you're certain to get a few frights…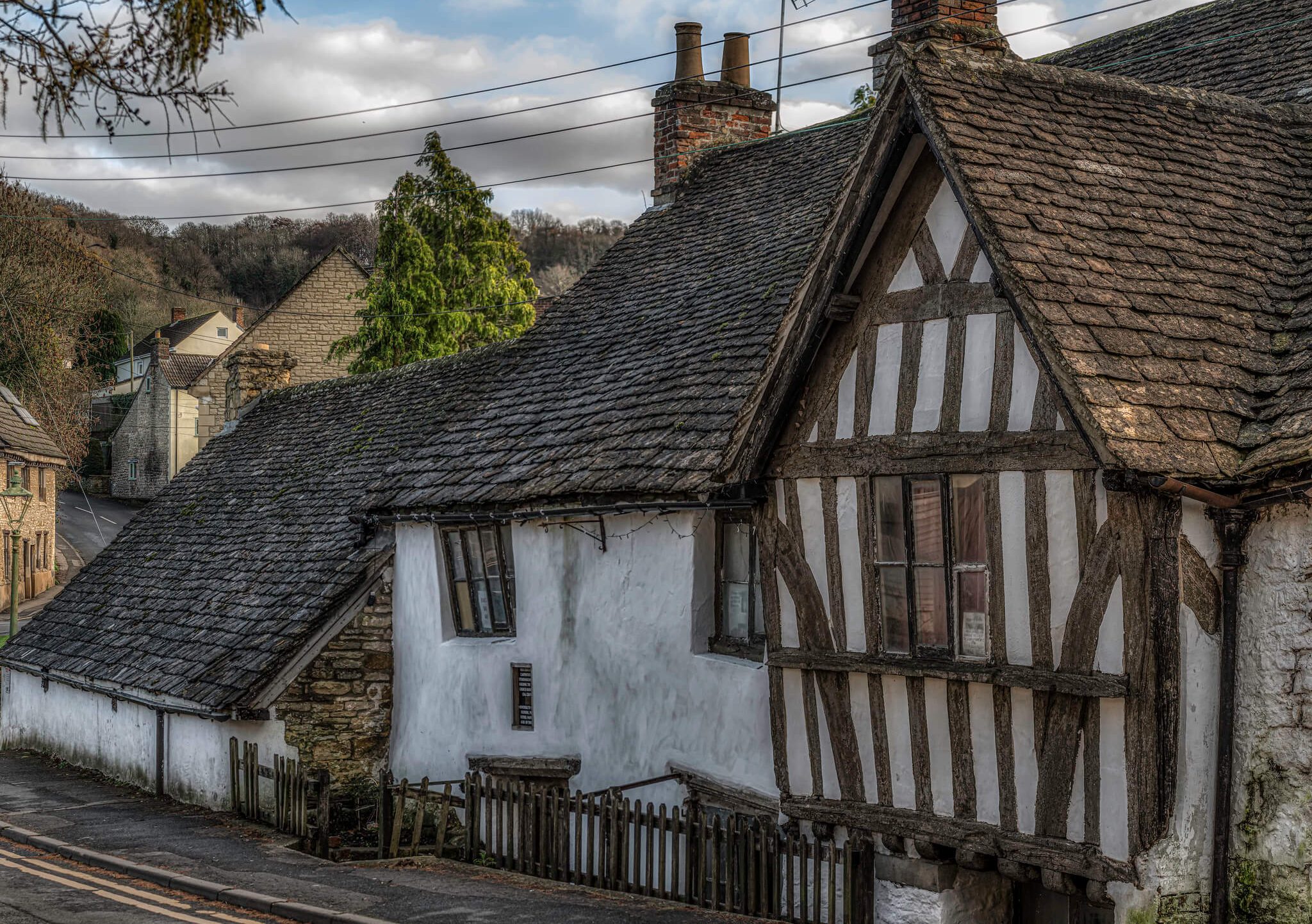 Photo: Pete Haynes
4. Eyam Plague Village, Derbyshire
The year is 1665-1666 and the residents of Eyam decide to make the ultimate sacrifice. They quarantine themselves to prevent spreading the bubonic plague. With spooky parallels to our current world, Eyam Plague Village is a weird and wonderful day out. Start your visit at the museum and explore from there.
5. Highgate Cemetery, London
With over 170,000 residents (including Karl Marx, Gene Simmons, and Douglas Adams), Highgate Cemetery is certainly a spooky place to visit this Halloween. With stories of Satanists and witches congregating among the graves, you're sure to be in for a few scares.
6. Mother Shipton's Cave, North Yorkshire
If black magic and one of England's oldest attractions take your fancy, head to Mother Shipton's Cave in the rolling hills of North Yorkshire. Be sure to visit the 'Petrifying Wall,' a geological phenomenon whose water turns objects into stone! A truly unique experience…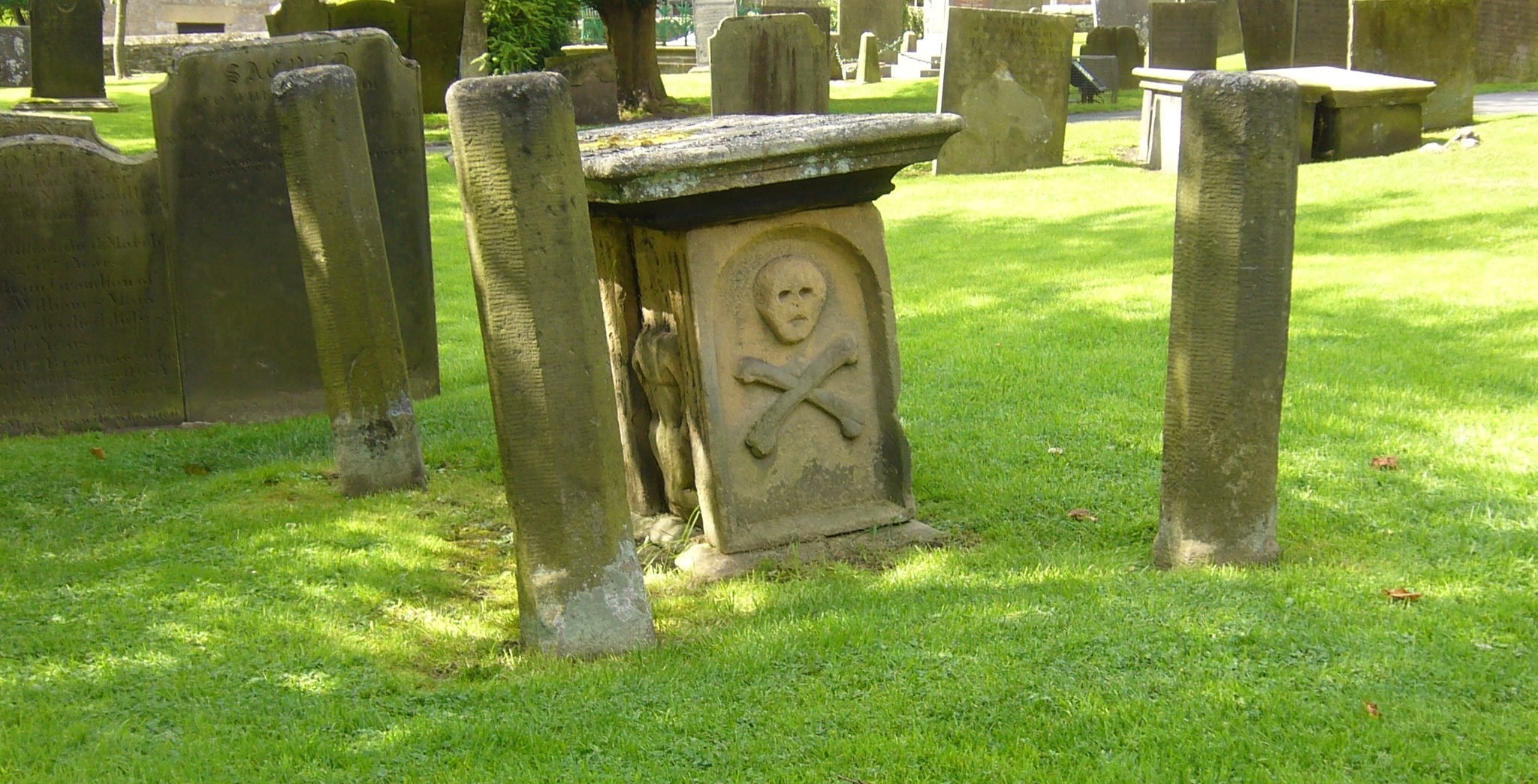 https://www.mansbrand.com/mechazilla-is-getting-its-arms-now-it-can-catch-starships/
Comments
0 comments